SGInnovate talent programmes aim to match top talent with high-potential Deep Tech startups with projects in the fields of emerging technologies such as Artificial Intelligence, Cybersecurity, IoT, Robotics, Quantum Computing and more.
helped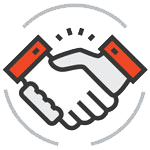 90+ startup partners
matched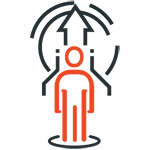 180+ talent
Deep Tech Projects

An apprenticeship programme that places top talent into high-potential Deep Tech projects in the fields of Artificial Intelligence, Cybersecurity, IoT, Robotics, and Quantum Computing.

Core Tech Roles

An Immersion Programme that places motivated students in vital roles within technical teams and curates a meaningful development journey for them, in areas such as software development, data analytics, product management and UI / UX design, etc.
We have been partnering SGInnovate for several runs of the Summation Programme, and we are still amazed with the quality of apprentices; they are extremely smart and talented. Thank you to the SGInnovate team for establishing a great selection and matching process between startups and talent.

Dr Jason Ng
CTO, NDR Medical
It was a fantastic learning experience! Not only did I get to experience the startup culture, but I was also able to apply what I have learnt from both of my majors meaningfully at the intersection of Deep Tech and Medicine.

Quah Yan Hsien
NUS Undergraduate, Double Major in Mechanical Engineering and Computer Science