Our Purpose
The world has hard problems to solve, and answers are urgently needed. We help entrepreneurs on a mission to solve these hard problems build companies.
We believe Singapore has the resources and capabilities to tackle the pressing challenges impacting people around the world.
SGInnovate has been established to help these ambitious and capable people to build 'technology-intensive' products borne out of scientific research, leveraging the full power of the Singapore ecosystem to achieve this mission.
Investment Capital
Singapore has over $1b+ of private-market funds and another $1b+ of public-sector funds.
Government
Singapore remains one of the most attractive and trusted places to build companies, in large part due to our economic competitiveness, as well as political and operational stability.
Research
A global research and innovation hub, S$25B has been committed to Singapore's latest Research, Innovation and Enterprise (RIE) five-year plan, covering domains such as healthcare, sustainability and manufacturing, through to 2025.
Corporate Backing
Singapore brings together over 7000 regional and global corporations who represent go-to-market help, joint product development, investment funding and possible exits.
World Class Institute of Higher Learning
Singapore is home to two of the top 20 globally-ranked universities.
Deep Tech Nexus
SGInnovate's unique triple helix approach, comprising talent development, investments and community-building, grow Singapore's Deep Tech startup ecosystem in two key areas - Human Capital and Investment Capital.
Enhancing Capabilities of Talents
Expanding Deep Tech Talent Networks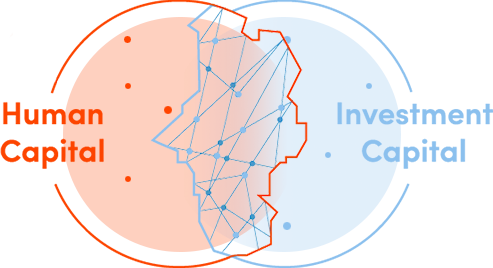 Investing in Early-Stage Deep Tech Startups