Advancing Our Future
Deep Tech Economy
Hosted by SGInnovate in conjunction with the Singapore Week of Innovation and Technology (SWITCH), the Deep Tech Summit aims to advance knowledge on science and technology innovations, and discuss its impact on our future economy. The Summit will convene a global community of Deep Tech startups, investors, corporate innovators, researchers, government partners and international organisations with interests in: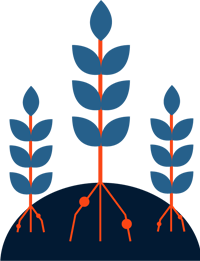 AgriFood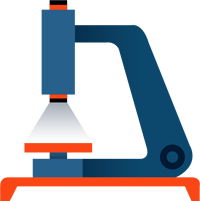 Health and Biomedical Sciences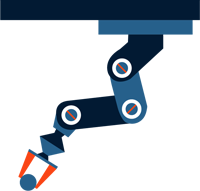 Advanced Manufacturing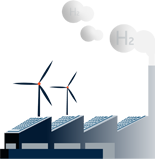 Sustainability
SWITCH is organised by Enterprise Singapore (ESG), with SGInnovate and Singapore Economic Development Board (EDB) as Premier Partners and supported by the National Research Foundation (NRF). In its sixth edition, this hybrid festival will feature conferences, the SLINGSHOT Startup Pitching Finals, showcases, roundtables as well as global networking activities.
Deep Tech Summit 2021 Conversations
Deep Tech Summit 2021
at a glance
Deep Tech Summit


Schedule
and Agenda
Time
Session

1:00pm - 1:30pm

Deep Tech companies are aiming to transform the world through scientific, engineering and technological advances in health, food, sustainable development, etc. – for the greater good. What will the future of Deep Tech look like, and how may Deep Tech help address the grand challenges of our time and improve the human condition?

Speaker:

Prof Hiroaki Kitano, President and CEO, Sony Computer Science Laboratories, Inc

Moderator:

Steve Leonard, CEO, Singularity University

1:30pm - 2:00pm

Meeting sustainable development goals will require action on a number of fronts, including harnessing and maximising the potential of technological innovation. Examples of such technologies include efficient energy systems, sustainable transport, urban solutions, etc. What would it take for our future economy and society to be carbon-neutral?

Speakers:

Esther An, Chief Sustainability Officer, City Developments Limited
Dave Ingram, Chief Procurement Officer, Unilever
Dr Peter Nagler, Executive Director & Chief Innovation Officer, A*STAR

Moderator:

Dale Hardcastle, Co-Director - Global Sustainability Innovation Center, Bain & Company

2:05pm – 2:35pm​

According to research from BCG, 65% of companies now work with startups or new ventures through platforms like open innovation. This shift in perspective is increasingly fueled by a globalised knowledge workforce and the rise of digital tools for collaboration and communication - two major factors responsible for the exponential growth of data and ideas being generated and exchanged.

How to raise the odds of lasting mutual benefits when large and small companies team up, especially as these collaborations are growing in importance as the world pilots innovations and advances sustainable development solutions?

Speakers:

Chew Men Leong, President - Urban Solutions, ST Engineering
Ozzeir Khan, Director – Digital Innovation and Architecture, Asian Development Bank
Dr Suracha Udomsak, Vice President - Chemicals Business and CTO - Innovation and Technology, SCG

Moderator:

Jessica Cheam, Founder and Managing Director, Eco-Business

2:35pm – 3:05pm​​

While the existing market for hydrogen is dominated by "gray" production, which uses fossil fuels resulting in carbon emissions, the EU's 2020 hydrogen strategy focuses on the development of "clean, renewable" or green hydrogen. Green hydrogen could be a viable emissions-free alternative to fossil fuels and other forms of hydrogen, if costs fall and production efficiency is improved. While both public and private sectors are focusing on green hydrogen's potential to enable decarbonisation, it needs demand and supply-side support to scale up.

Speakers:

Alvin Foo, Head of New Technologies and Sustainability, PSA Singapore
Setsuo Iuchi, Senior VP, Executive Assistant to President and Executive Director for Hydrogen Business, Pathways Japan Foundation
Matthias Bausenwein, President, Ørsted Asia Pacific

Moderator:

Hsien-Hui Tong, Executive Director – Investments, SGInnovate

3:10pm – 3:40pm​

With the growing focus on sustainability and environmental concerns, circular business models will gain a greater competitive edge in the years to come because they create more value from each unit of resource than the traditional linear 'take-make-dispose' model. Circular economics calls for systems thinking - companies should no longer focus on personal financial gain but on optimising the entire system. This requires cooperation between and within organisations.

Speakers:

Antonia Gawel, Head, Climate Action; Member of the Executive Committee, World Economic Forum
Jean Cox-Kearns, Chief Sustainability Officer, Tes-Amm Singapore PTE LTD
Justin Wood, Vice President of Strategic Partnerships, Alliance to End Plastic Waste

Moderator:

Devni Acharya, Senior Consultant, Arup

3:40pm – 4:10pm​​

Almost every aspect of today's modern economy and society looks set for transformation by Deep Tech. Businesses, governments, researchers and investors are paying close attention to how Deep Tech is having a profound impact on important segments of the economy such as autonomous vehicles and robotics, life sciences and medical devices, smart cities and low-carbon technologies.

This panel discussion will explore the possible futures we could look forward to with Deep Tech, how we should design a world made better by science and technology innovation, and what ethical considerations there may be as we seek to augment human capabilities with Deep Tech.

Speakers:

Dr Chong Yoke Sin, President, Singapore Computer Society
Caroline Gorski, Group Director, Rolls-Royce R2 Data Labs
Prof Simon See, Senior Director, Chief Solution Architect, and Global Head of AI Technology Centre, NVIDIA Corporation

Moderator:

Raju Chellam, Chief Editor, AI Ethics & Governance Body of Knowledge
Time
Session

1:00pm - 1:30pm

The COVID-19 pandemic has highlighted the far-reaching impact of the BioMed industry - startups and companies have developed rapid testing kits and repurposed drugs and vaccines, and produced precision medicine, cancer therapy, and other consumer solutions to improve patient outcomes. Beyond the continued investment in BioMedical science and innovation, growing a solid pool of talented individuals will enable the next stage of growth for the industry.

In this session, join our panel of BioMed innovation leaders as they discuss the importance of nurturing BioMed talent, the need to develop technical and business skills necessary for tomorrow's leaders in Biomedical Science, and the strategies and cooperative ways to facilitate a network of BioMed talent.

Speaker:

Dr Mary Kan, Programme Director – Singapore Biodesign, A*STAR
Donna See, CEO, Xora Innovation
Christian Teo, Head of Biome Digital Lab Singapore, Novartis

Moderator:

Juliana Lim, Executive Director – Talent Networking, SGInnovate

1:30pm - 2:00pm

Jointly hosted with SingHealth

While the COVID-19 pandemic has placed unprecedented demands on modern healthcare systems, the industry's response has vividly demonstrated its resilience and ability to bring innovations to market quickly. Since the pandemic, the healthcare industry has produced inspiring examples of innovation in products, services, processes, and business and delivery models, often in partnership with other sectors.

In this fireside chat, join our expert leaders as they discuss the need and ways to create the right environment for health science innovations, how a strong culture of innovation and a reservoir of human talent could help accelerate health science innovations, and how such a culture has enabled Singapore to innovate fast in response to COVID-19.

Speakers:

Prof Thomas Coffman, Dean, Duke-NUS Medical School
Prof Jackie Ying, Director, NanoBio Lab and Senior Fellow, A*STAR

Moderator:

Claudia Chong, Journalist, The Business Times

2:05pm – 2:35pm​

Jointly hosted with SingHealth

Telemedicine, AI-enabled medical devices, and blockchain electronic health records are just a few concrete examples of technology innovations in healthcare. While the COVID-19 pandemic has placed unprecedented demands on modern healthcare systems, the industry's response has vividly demonstrated its resilience and ability to bring innovations to market quickly.

Given the speed of recent changes, it is likely that parts of the healthcare ecosystem will operate in different ways in the coming years. To keep pace with this evolution and deliver better patient outcomes, how should Singapore's healthcare leaders enable their organisations to be ready to innovate at scale – in digital health, diagnostics, smart devices, and drug development?

Speakers:

Prof Kenneth Kwek, Deputy Group Chief Executive Officer (Innovation & Informatics), SingHealth
A/Prof Ngiam Kee Yuan, Group Chief Technology Officer, National University Healthcare Systems
A/Prof Eric Wong, Group Chief Clinical Informatics Officer, National Healthcare Group

Moderator:

Dr Lim Jui, CEO, SGInnovate

2:35pm – 3:05pm​​

Jointly hosted with SingHealth

The science of deep learning is evolving very quickly to power some of the most advanced computing capabilities globally, spanning every industry and adding significant value to user experiences and competitive decision-making.

Specifically, deep learning has the added benefit of making decisions with significantly less involvement from human intervention. It can gauge the accuracy of its answers on its own due to the nature of its multi-layered structure. Deep learning also requires less preprocessing of data as the network itself takes care of many of the filtering and normalisation tasks that must be completed by human programmers when using other machine learning techniques.

Deep learning is steadily finding its way into innovative tools with high-value applications in the real-world clinical environment. In this session, find out what are some of the other current and future applications of Deep Learning that are important in providing better outcomes in healthcare?

Speakers:

Prof Dean Ho, Provost's Chair Professor, Director of WisDM and N.1, Head of BME, National University of Singapore
A/Prof Daniel Ting, Director, AI Programme, SingHealth
Dr Xie Guotong, Chief Healthcare Scientist, Ping An Technology (Shenzhen) Co. Ltd.

Moderator:

Chong Seow Wei, Editor - Southeast Asia, Generation T Asia

3:10pm – 3:40pm​

In the core of today's food and agricultural problems such as maintaining sustainable supply chains and producing healthier food and inputs, food science can help to alleviate such challenges through R&D and innovation. Corporates play a critical role in the promise of AgriFood Science, with their commitments to innovation through R&D in-house and/or through engaging with startups and other external organisations. Join us in this panel discussion with our esteemed AgriFood corporate leaders, as we discuss emerging innovations in AgriFood, the need to boost AgriFood R&D and open innovation activities, and what lies ahead for the industry in the next decade.

Speakers:

Guglielmo Bonora, Managing Director - Nestle R&D Centre Singapore, Nestle
Elizabeth Hernandez, Head of Government Affairs and Sustainability, Asia Pacific, Corteva Agriscience
Ratchanee Teepprasan, Research & Innovation Ecosystem Partner, Charoen Pokphand Group

Moderator:

Dr Ong Mei Horng, Adjunct Professor, Department of Food Science & Technology, National University of Singapore

3:40pm – 4:10pm​​

With global AgriFood investment in 2021 expected to surpass the $22.3 billion set in 2020, the appetite for AgriFood tech innovations shows no signs of slowing.

Who are these global AgriFood epicentres that are leading and applying innovations? Fuelled by a mix of world-class research institutes, research universities and public-private partnerships between science, industry and government, AgriFood hubs create the ideal environment to support and commercialise innovations.

At this session, we bring together experts from key global epicentre markets to talk about the growing global appetite for AgriFood innovation and how their organisations support AgriFood innovation locally and globally.

Speakers:

Dr Pun-Arj Chairatana, Executive Director, National Innovation Agency
Dr Sandhya Sriram, Group CEO & Co-founder, Shiok Meats
Serpil Tascioglu, Director, Foods Innovation, Strategy & Transformation, Unilever

Moderator:

Pratima Singh, Senior Manager, Policy and Insights, Economic Impact
Time
Session

1:00pm - 1:30pm

Industry 4.0 is not simply about adopting new technology to replace humans, but more about creating data-driven interconnectivity between the digital and the real world.

In a 2017 report by McKinsey, the pursuit for technology development by manufacturers also creates labour demand to develop and deploy technology. The high global spending on technology products will create demand for 20 - 46 million incremental workers globally by 2030. Therefore, the future for Industry 4.0 not only lies in the advancement in technology, but also creating a dependable workforce to drive it as well.

For the Industry 4.0 ecosystem to grow further and deliver more positive impact over the next 10 years, businesses and governments and research organisations need to develop complementary strategies to develop a resilient and sustainable future of manufacturing.

Speaker:

Ng Tian Chong, Managing Director, Greater Asia, HP Inc.
Jackie Tan, Project Fellow – "Shaping the Future of Advanced Manufacturing and Value Chains", World Economic Forum
Nirupa Chander, Managing Director, Singapore Hitachi Energy

Moderator:

Dr Andreas Hauser, Managing Director, TÜV SÜD

1:30pm - 2:00pm

5G could help improve "efficiency" and "reliability" - business-critical outcomes that many businesses across various industries - healthcare, smart cities, supply chain, manufacturing, etc. are striving for in today's digital economy.

5G's combination of speed, scale and near-instantaneous response time carries the potential to take the management and operation of industrial machines and systems to a whole new level of performance. Its vast applications from AI/ML to digital twins and autonomous technologies would only pave the way for more efficient and reliable future industries.

Speakers:

Brenda Harvey, General Manager, IBM APAC
Dennis Wong, Vice President – 5G Enterprise & Cloud, Singtel

Moderator:

Nurdianah (Dianah) Md Nur, Section Editor - DigitalEdge, The Edge Singapore

2:05pm – 2:35pm​

Jointly Hosted with the Centre for Quantum Technologies, Singapore

The global quantum technology race is heating up as countries move to operationalise the potentially revolutionary technology. The various areas of quantum tech – computing, simulation, communications and sensing are set to disrupt many industries. In this session, discover from national leaders in Quantum Technologies about some of the strategies in Research and Development in their countries, and the collaborative opportunities and challenges that lie ahead.

Speakers:

Dr Alexia Auffeves, Senior Scientist, Institut Neel - CNRS
Dr Tal David, Head, Israel National Quantum Initiative (INQI)
Prof Satoshi Matsuoka, Director, RIKEN Centre for Computational Science

Moderator:

Prof Alexander Ling, Director, Quantum Engineering Programme

2:35pm – 3:05pm​​

Jointly Hosted with the Centre for Quantum Technologies, Singapore

Quantum Computing offers the tantalising prospect of unsurpassed power on some kinds of computational problems, with the potential to disrupt sectors including Healthcare, Transport & Logistics, Financial Services, and Energy. Gain an understanding of who is chasing the Quantum Advantage to benefit their business from this panel exploring real-world applications and trial use cases with companies in Quantum Computing.

Speakers:

Dr Si-Hui Tan, Chief Science Officer, Horizon Quantum Computing
Carl Ward, Director, APJ Public Sector Solution Architecture, AWS
Prof Jose Ignacio Latorre, Director, Centre for Quantum Technologies

Moderator:

Chong Seow Wei, Editor - Southeast Asia, Generation T Asia

3:10pm – 3:40pm​

Before quantum technologies can impact how we live, work and play, we need to be able to make them. Companies that design and produce parts to realise quantum technologies, from specialised chips to cooling systems, are the key hidden players in the push to bring quantum computing, communication and sensing devices to market. In this session, our experts will get into the mechanics of such manufacturing, looking at success stories, potential constraints and future opportunities for Singapore to be part of a global quantum supply chain.

Speakers:

Ravi Bains, CEO & Founder, Advanced Research Systems, Inc
Dr Amit Ben-Kish, Division Chief Technology Officer, Rafael
Dr Juergen Stuhler, Vice President - Quantum Technologies, TOPTICA Photonics

Moderator:

Dr Manas Mukherjee, Principal Investigator, Centre for Quantum Technologies

3:40pm – 4:10pm​​

With a report by McKinsey stating that 84% of executives say that their future success is dependent on innovation, the importance for new innovations is one that is widely agreed upon. At the same time, there has been an increasing focus on how science and technology innovation could be harnessed in an ethical and responsible manner, that could benefit our economy and society.

At this session, business and innovation leaders will discuss not only the importance of Deep Tech for Good, but also how they have been building companies and programmes that create economic and social good.

Speakers:

Jenny Lee, Managing Partner, GGV Capital
Dr Danil Mikhailov, Executive Director, data.org
Dr Justine Lacey, Research Director, CSIRO

Moderator:

SzeKi Sim, Executive Director – Community & Brand, SGInnovate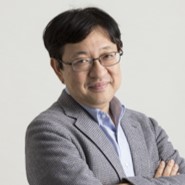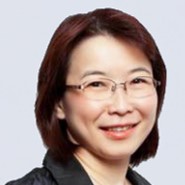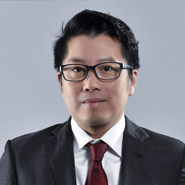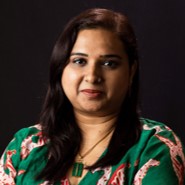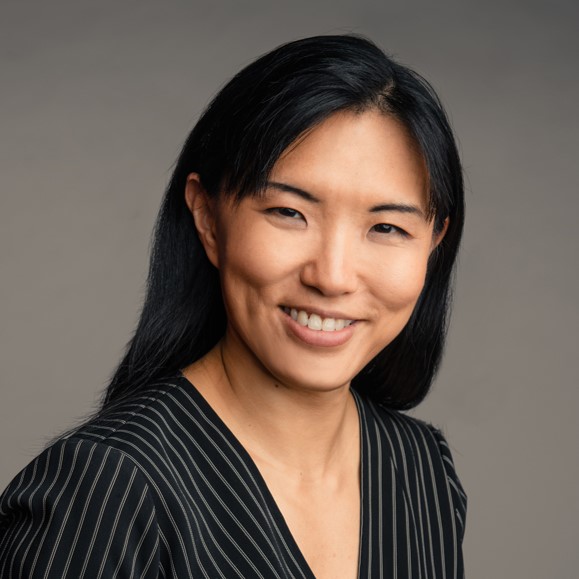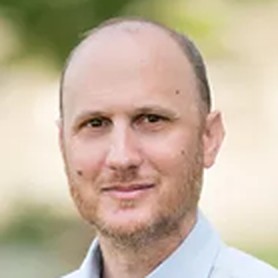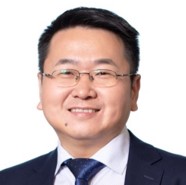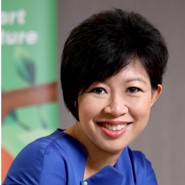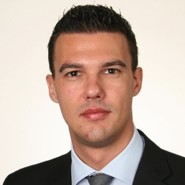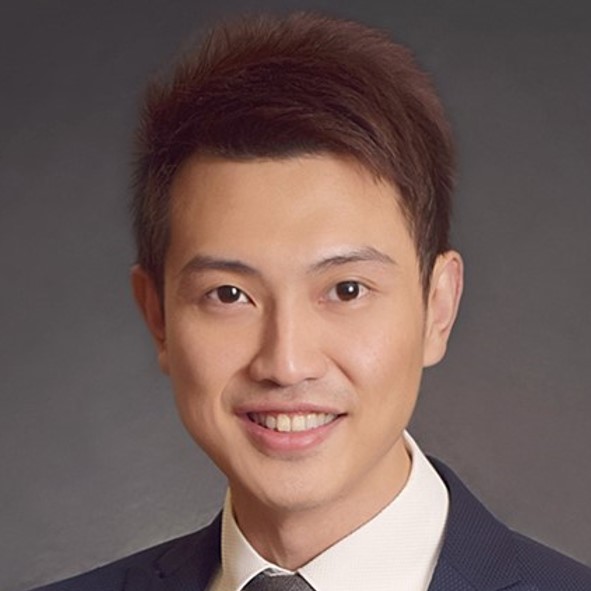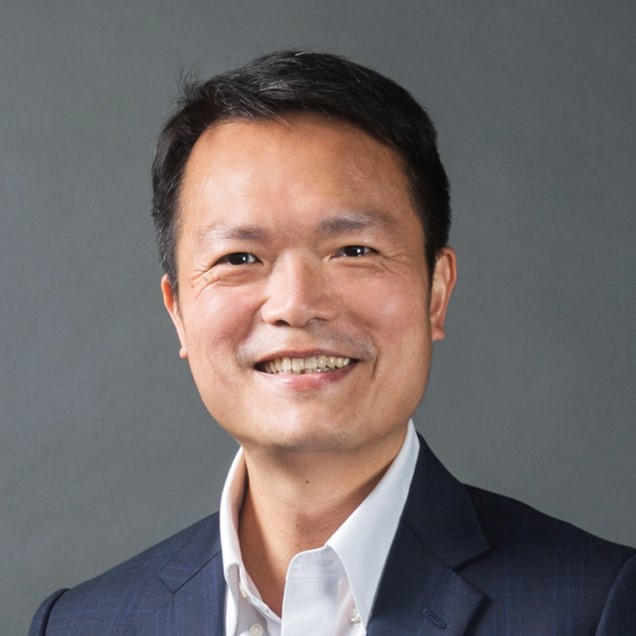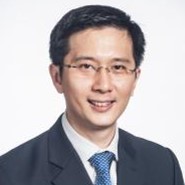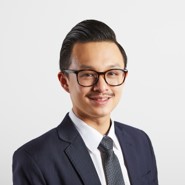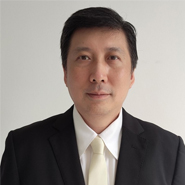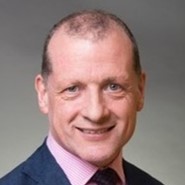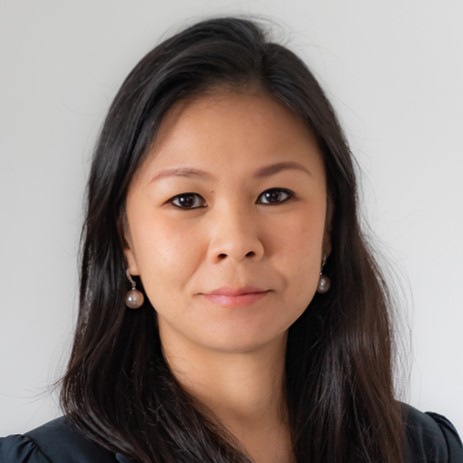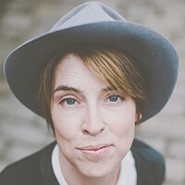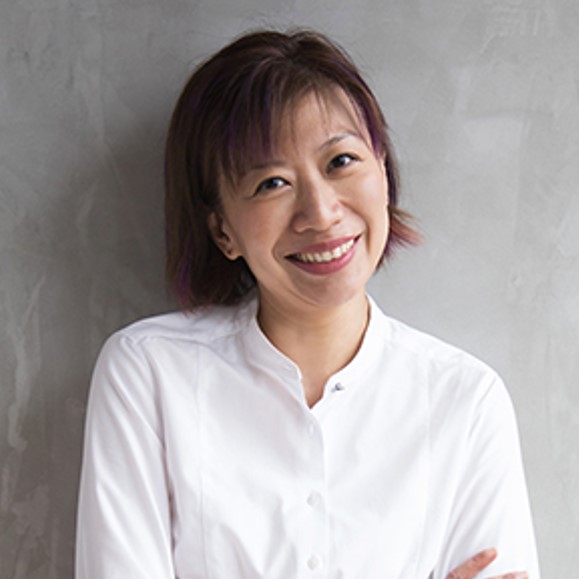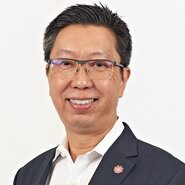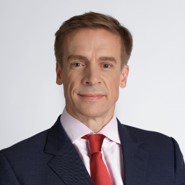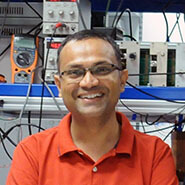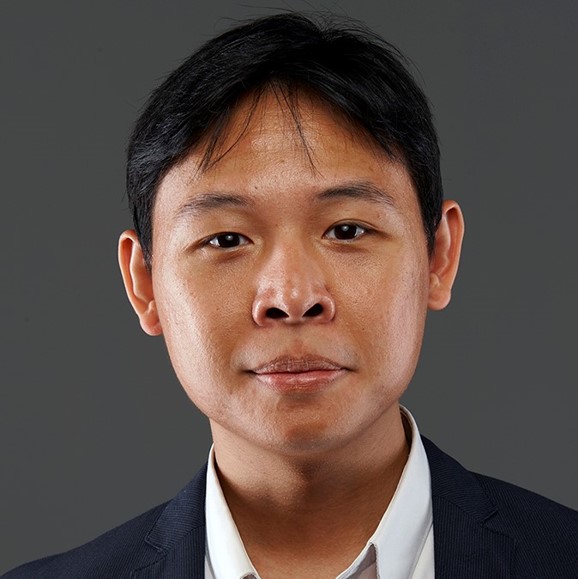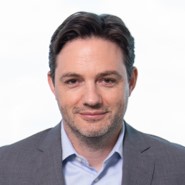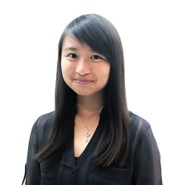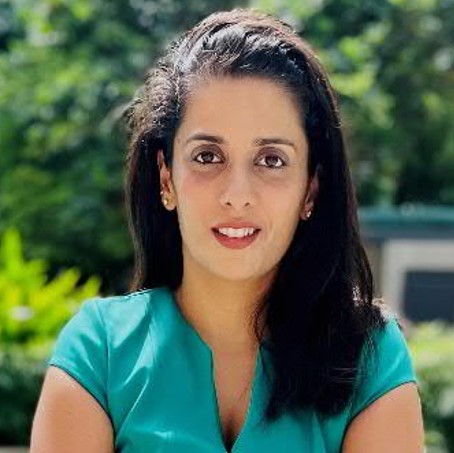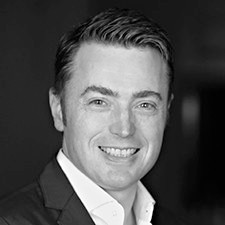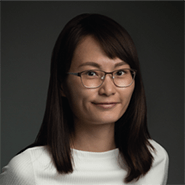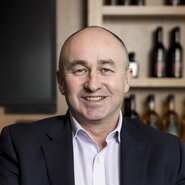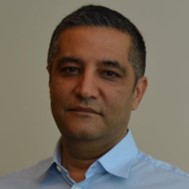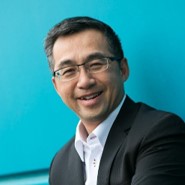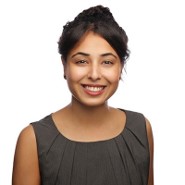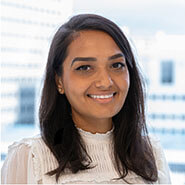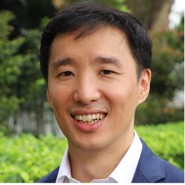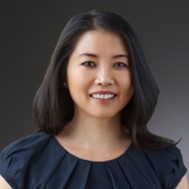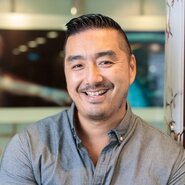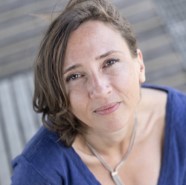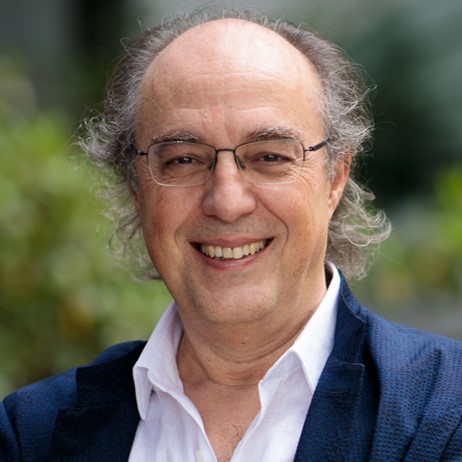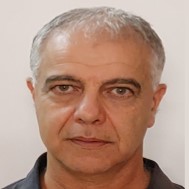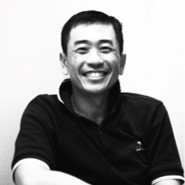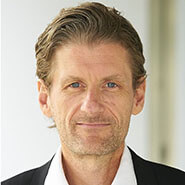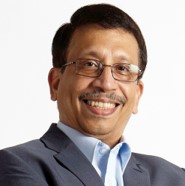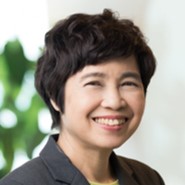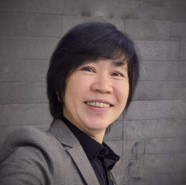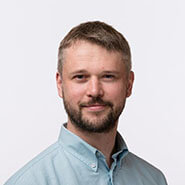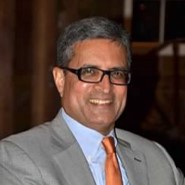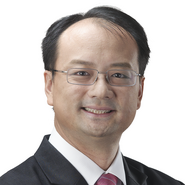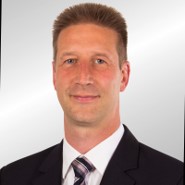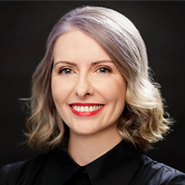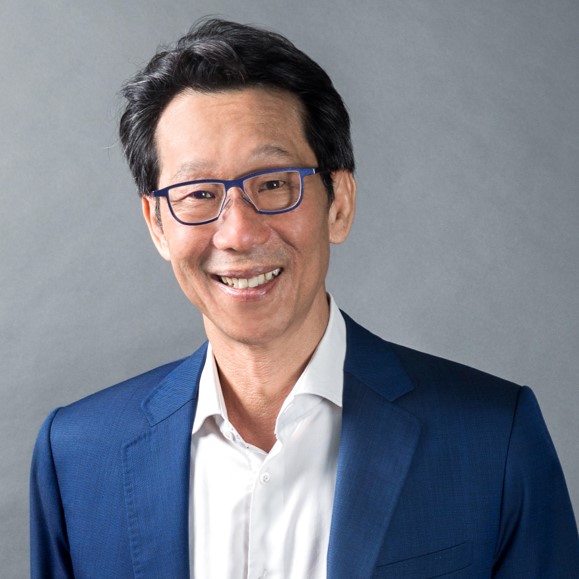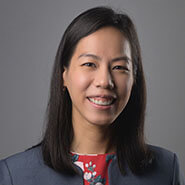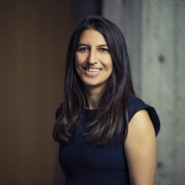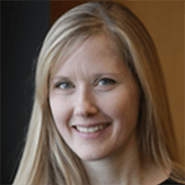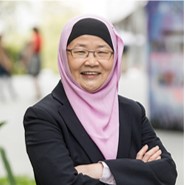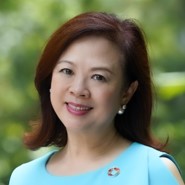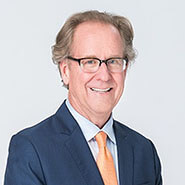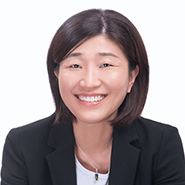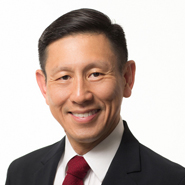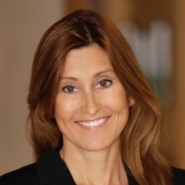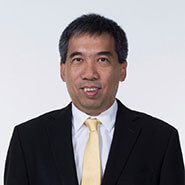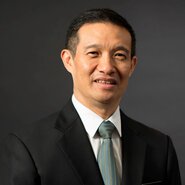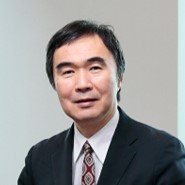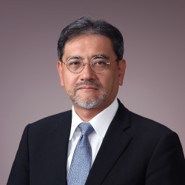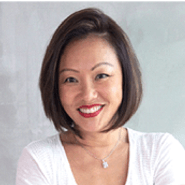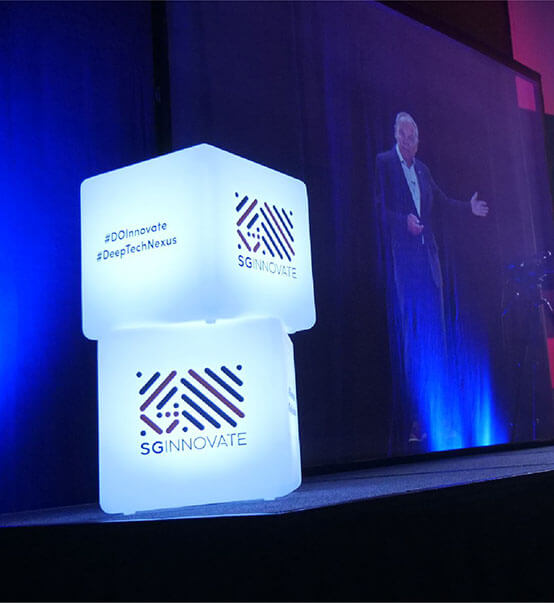 The Deep Tech Summit is proudly presented by SGInnovate -
wholly owned by the Singapore Government, SGInnovate invests in Deep Tech startups to help build and scale them. Besides investments, SGInnovate is active in developing technical talent and engaging with the Deep Tech innovation ecosystem. Since 2016, over 70,000 startups, investors, scientists, researchers, corporate innovators, government and international partners have participated in SGInnovate's Deep Tech events, industry roundtables, and innovation challenges. Through the combined networks of SGInnovate and our partners, the Deep Tech Summit will be promoted to more than 100,000 Deep Tech stakeholders from over 50 countries.