Advancing Health Science Innovations
Presented by SGInnovate and SingHealth Duke-NUS Academic Medical Centre
The past few years of the pandemic have caused Healthcare Systems to become overburdened all over the world. It is no longer an option but a pressing necessity for countries to make advancements in technology and science and foster collaborations to improve the accessibility and efficiency of healthcare. With challenge comes innovation – the pandemic years saw more Health Science innovations being developed.

The next steps to advancing healthcare innovations in a small nation like Singapore include R&D commercialisation, talent development, investments and open innovation collaborations between hospitals, clinicians, corporates and startups.

Join us on this momentous occasion as we share plans and discuss the future of Deep Tech innovation in Healthcare, following the signing of a memorandum of understanding between SGInnovate and SingHealth.

Date: 9 November 2021, Tuesday
Time: 8:00am - 9:30am (Singapore Time / UTC +8)

Programme:
8:00am – 8:15am: Welcome Remarks by SGInnovate and SingHealth
8:15am – 8:25am: Opening Address by Guest of Honour – Mr Ong Ye Kung, Minister for Health
8:25am – 8:35am: Memorandum of Understanding Signing Ceremony by SGInnovate and SingHealth
8:35am – 8:50am: Sharing by SGInnovate and SingHealth
8:50am - 9:30am Panel Discussion and Q&A on Advancing Health Science Innovations with:
Lee Chen Ee, Group Director (Innovation & Transformation), SingHealth

Dr Lim Jui, CEO, SGInnovate

Jacqueline Poh, Managing Director, Singapore Economic Development Board

Moderator: A/Prof Daniel Ting, Director - Artificial Intelligence (AI) Programme, SingHealth and Head of AI & Digital Innovation, Singapore Eye Research Institute (SERI)

Speakers' Profiles:
Lee Chen Ee, Group Director (Innovation & Transformation), SingHealth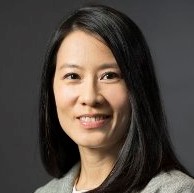 Lee Chen Ee is Group Director, Innovation & Transformation at SingHealth, and Co-Chair of the SingHealth Duke-NUS Academic Medicine Innovation Institute. She works with stakeholders across the cluster and academic medical centre to chart the innovation agenda, facilitate ground-up innovation, and support strategic cluster-wide transformation projects.

Besides operational experience as Chief Operating Officer of the National Dental Centre Singapore and Chief Operating Officer for the SingHealth Call Centre Shared Services, Chen Ee has held various staff appointments at the Ministry of Health, National University Health System, Ministry of Finance, and the Ministry of Trade and Industry. Chen Ee teaches in various programmes, including the Singapore Management University (SMU)-SingHealth Graduate Diploma programme in Healthcare Management and Leadership and the Duke-NUS Graduate Certificate in Health Services Innovation.

Dr Lim Jui, CEO, SGInnovate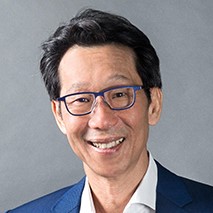 As CEO of SGInnovate, Dr Lim Jui has overall leadership of the organisation that is committed to helping entrepreneurial scientists build and scale Deep Tech startups. At SGInnovate, Jui and his team work closely with a wide range of partners and co-investors to back this unique group of founders, who are looking to solve global challenges with their research-based solutions. This is done through equity-based investments, access to the Deep Tech ecosystem and talent network, as well as by providing business-building support.

While he trained in medicine, Jui had spent most of his professional life in the business of science and innovation. He was Director of Investments, Bio*One Capital; CEO of Merlin MD, a medical device company; Executive Director of the Medical Engineering Research and Commercialisation Initiative (MERCI) at the National University of Singapore (NUS); and Programme Director of the Singapore-Stanford Biodesign Programme (SSB), a joint venture between the Agency for Science, Technology and Research (A*STAR), the Singapore Economic Development Board (EDB) and Stanford University. Before joining SGInnovate, Jui was CEO of NTUitive, the innovation and enterprise company of the Nanyang Technological University (NTU).

He currently serves on the advisory boards of IPOS International, the business arm of the Intellectual Property Office of Singapore (IPOS), and several startup companies. He was previously a board member of the Building and Construction Authority (BCA) in Singapore.

Jui received his Bachelor of Arts (BA, Biological Sciences and East Asian Studies) and Doctor of Medicine (MD) at Columbia University. He then obtained his Master of Medicine (Anaesthesiology and Surgical Intensive Care) from NUS. He remains a registered medical practitioner today.

A firm believer in National Service (NS), Jui served 22 years as an operationally ready national serviceman (NSMan). In his final appointment as an NSMan, he was the Commanding Officer of an infantry battalion in the Singapore Army. Outside of work, he enjoys spending time with his family and friends over food, drinks and music. He then burns it off by running, most frequently in the trails around MacRitchie Reservoir.

Jacqueline Poh, Managing Director, Singapore Economic Development Board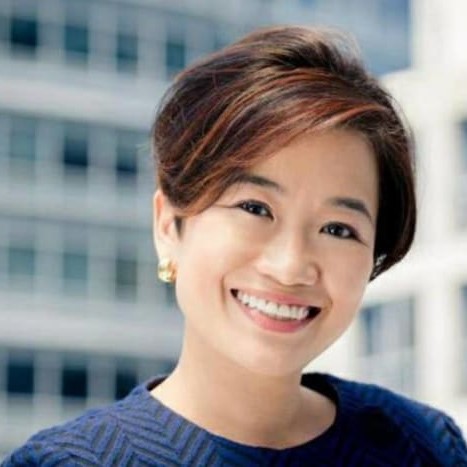 Jacqueline Poh was appointed Managing Director of the Singapore Economic Development Board (EDB) on 4 October 2021. She was previously Deputy Secretary in the Prime Minister's Office Strategy Group, which leads and organises the Public Service to develop and implement the Government's strategic priorities. She also oversaw the National Population and Talent Division and the Centre for Strategic Futures. Jacqueline was the founding Chief Executive of the Government Technology Agency of Singapore (GovTech) and was previously the Managing Director of the Infocommunications Development Authority (IDA). She has also held key positions in the Ministry of Manpower, the Ministry of Finance and the Ministry of Defence.

Jacqueline is an alumnus of Oxford, Cambridge, INSEAD (MBA) and Stanford. She has three teenagers and more patience than before she had them. She currently sits on the Boards of SingHealth and St Luke's Eldercare and is a member of the Young Presidents' Organisation and the World Economic Forum Global Futures Council.

Moderator's Profile:
A/Prof Daniel Ting, Director - Artificial Intelligence (AI) Programme, SingHealth and Head of AI & Digital Innovation, Singapore Eye Research Institute (SERI)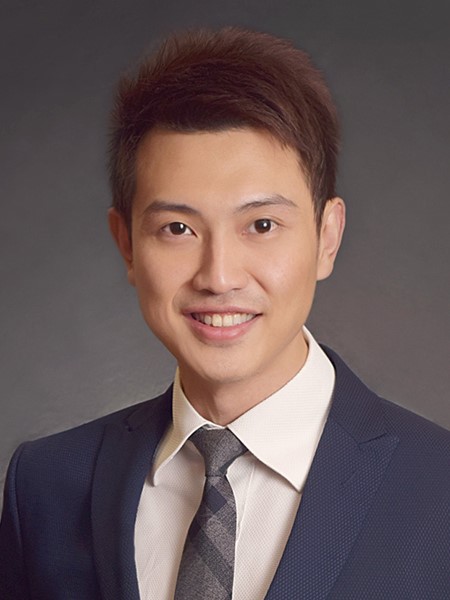 Associate Professor Daniel Ting is the Director of SingHealth's AI Programme, Head of AI and Digital Innovation at the Singapore Eye Research Institute (SERI), Associate Professor in Ophthalmology with Duke-NUS Medical School Singapore, and Consultant Vitreo-Retinal Surgeon at the Singapore National Eye Centre.

The SingHealth Cluster AI Programme was established in April 2021 with the vision to harness the power of AI for Academic Medicine of Tomorrow. The key focus areas for this programme are to develop more AI-powered clinical solutions using different cutting edge technologies and rapidly bring these technologies to the bedside for clinical implementation and scale them in the global setting. Furthermore, this program hopes to build the critical mass of the current and next generation of AI literate practitioners within the healthcare space.

In the global setting, Daniel serves in several AI executive committees (STARD-AI, DECIDE-AI, American Academy of Ophthalmology) and AI editorial boards (NPJ Digital Medicine, Frontiers in Medicine and Digital Health). To date, he has published more than 200 peer-reviewed papers in highly prestigious journals such as JAMA, NEJM, Lancet, Nature Medicine, etc. He has recently been ranked the world's most influential deep learning researcher across clinical and technical domains in healthcare for the past ten years (2010 - 2021) by ExpertScape. He was also the visiting Fulbright Scholar to Johns Hopkins University in 2017.
Topics: AI / Machine Learning / Deep Learning, MedTech / HealthTech / BioTech, Startup and Corporate Open Innovation
Industry: Health and BioMedical Sciences