The Triple Impact Strategy for High ROI AI for Business and Technical Leaders [Online Event]
Presented by SGInnovate
Partnered with AI.Reverie
As top-tier education accelerates personal success, top-tier Artificial Intelligence (AI) training accelerates business success. However, misinformation and assumptions by leadership lead to inadequate AI training and prevent most companies from realising the true benefits and potential of AI.
Join us as we look at three concepts that stand to revolutionise the impact of AI on enterprise Return-of-Investment (ROI). They are the concepts of "Transfer Learning," "Data Diversity" and "Synthetic Data." In the sharing session, find out more about how the Retail, Agriculture and Defense industries are training smarter AI, and how they increase profit for their businesses through more strategic spending.
Date: 27 August 2020, Thursday
Time: 9:30am – 10:30am (Singapore Time / UTC +8)
Speakers:
Daeil Kim, Founder, AI.Reverie
Simon Crosby, CTO, Swim
Josh Elliot, Head of Operations, Modzy
Moderator: Annabelle Chiong, Deputy Director - Venture Investing, SGInnovate
Programme:
9:30am – 9:35am: Opening Remarks by SGInnovate
9:35am – 10:15am: Panel Discussion
Daeil Kim, Founder, AI. Reverie
Simon Crosby, CTO, Swim
Josh Elliot, Head of Operations, Modzy
Moderator: Annabelle Chiong, Deputy Director - Venture Investing, SGInnovate
10:15am – 10:30am: Q&A
Speakers' Profiles:
Daeil Kim, Founder, AI.Reverie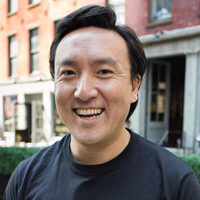 Daeil Kim is the technical founder and CEO of AI.Reverie and formerly a senior data scientist at The New York Times. At The New York Times, he developed machine learning solutions to optimise audience acquisition. Kim received his Ph.D. in computer science from Brown University. His Ph.D. research focused on the development of scalable machine learning algorithms, and his research has been published in several of the top machine learning conferences (NIPS, ICML, AISTATS).
AI.Reverie is an AI company that creates synthetic data to help organisations train their machine learning vision algorithms in a more effective and efficient way.
Simon Crosby, CTO, Swim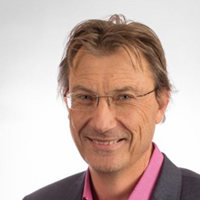 Simon Crosby is CTO at Swim. Swim offers the first open core, enterprise-grade platform for continuous intelligence at scale, providing businesses with complete situational awareness and operational decision support at every moment. Simon co-founded Bromium (now HP SureClick) in 2010 and currently serves as a strategic advisor. Previously, he was the CTO of the Data Centre and Cloud Division at Citrix Systems; founder, CTO, and vice president of strategy and corporate development at XenSource; a principal engineer at Intel, as well as a faculty member at Cambridge University, where he led the research on network performance and control and multimedia operating systems.
Simon is an equity partner at DCVC, serving on the board of Cambridge in America, and is an investor in and advisor to numerous startups. He is the author of 35 research papers and patents on a number of data centre and networking topics, including security, network and server virtualisation, and resource optimisation and performance. He holds a PhD in computer science from the University of Cambridge, an MSc from the University of Stellenbosch, South Africa, and a BSc (with Honours) in computer science and mathematics from the University of Cape Town, South Africa.
Josh Elliot, Head of Operations, Modzy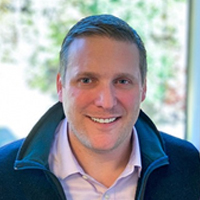 Josh Elliot is passionate about taking a vision and making it a reality through sound strategy development and execution. Currently, as Head of Operations for ModzyTM, an enterprise artificial intelligence (AI) software platform, model repository, and marketplace of ready-to-deploy AI models, Josh spends his days wrangling all aspects of Modzy's success. His areas of focus include driving growth, forging industry partnerships, and helping customers achieve their goals through the responsible adoption and use of emerging technology. Josh is also a Vice President and leader in Booz Allen's Strategic Innovation Group, helping to transform solutions and products into enablers for innovation for the business.
Previously, Josh was a leader in Booz Allen's analytics practice, serving clients across the defence, civil, and intelligence sectors. In this role he helped oversee strategy and delivery of the firm's AI and high-performance computing technical service offerings. Earlier, Josh led business development and technical delivery for Booz Allen's U.S. federal civilian aviation practice. He also co-led the establishment of Booz Allen's IT Strategy Centre of Excellence. Josh has a B.A. in Finance and Computer Information Systems from James Madison University, and is certified in the governance of enterprise information technology through ISACA. He currently sits on WashingtonExec's Artificial Intelligence Council.
Moderator's Profile:
Annabelle Chiong, Deputy Director - Venture Investing, SGInnovate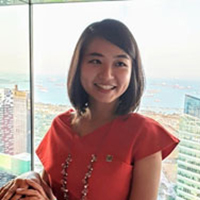 Annabelle Chiong is Deputy Director, Venture Investing and Head of Development at SGInnovate. Her primary areas of focus are investing in early stage startups, helping portfolio companies to grow and engaging with corporates to uncover areas of collaboration with startups. Annabelle's interests lie in unlocking the potential of founders and making a positive impact through technology. Her experience in scaling startups was honed during her time at Grab where she was an early employee and started two new business units which saw tremendous growth. Prior to joining the startup world, she was in financial services at several banks, including J.P. Morgan and Citi. She holds a Master's degree in Chemical Engineering, First Class Honours, from Imperial College London in United Kingdom.