The Transformative Potential of AI in Drug Discovery
Presented by SGInnovate
Artificial Intelligence (AI) has been making inroads in drug discovery for most of the last decade. AI offers significant technological advances that may represent a paradigm shift in drug discovery and ultimately, clinical development.

Given the transformative potential of AI, companies need to plan for a future in which AI is routinely used in drug discovery. While it may be tempting to think that AI can be delivered through a new tool or a single team, this is rarely the case. Instead, achieving total value from AI requires a transformation of the discovery process.

In this session, our panel of thought leaders will be sharing their insights on the critical focus and priorities in delivering the promise of AI. This includes, among others, the necessary investments in data and technology, the skillsets and talent required internally, and the external partnerships that will help them expedite the integration of AI into their processes.

Date:  13 October 2022, Thursday
Time:  11:00am – 12:00pm (Singapore Time / UTC +8)

Programme:
11:00am – 11:05am: Introduction and Welcome
11:05am – 12:00pm: Panel Discussion and Q&A on The Transformative Potential of AI in Drug Discovery
Jeffrey Lu, Co-founder & CEO, Engine Biosciences

Prof Dean Ho, Provost's Chair Professor, Director - The N.1 Institute of Health (N.1) & The Institute for Digital Medicine (WisDM) and Head - Biomedical Engineering, National University of Singapore 

Dr Sun Miao, Head of Computational Biology, Experimental Drug Discovery Centre

Moderator: Adrienne Mendenhall, Global Business Development Lead, ACCESS Health International
Speakers' Profiles:
Jeffrey Lu, Co-founder & CEO, Engine Biosciences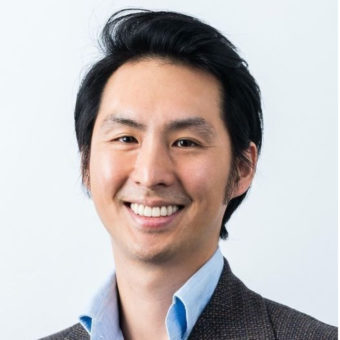 Jeff is passionate about building companies using technology and science for impact. He has fifteen years of business, executive management, and entrepreneurial experience in the biotech and technology industries.
​​
He is CEO and Co-Founder of Engine Bio, a venture-backed biotech company based in Singapore and the SF Bay Area. Engine deploys its proprietary machine learning and next-generation CRISPR screening platform to interrogate gene networks and identify the right targets and biomarkers for drug discovery.  Working in oncology and neurodegeneration, Engine has a rich pipeline of targets and preclinical development programs. 

In addition to Engine, Jeff has played founding and leadership roles in several biotechnology and technology companies. This includes Enleofen Bio (developing therapeutics targeting IL-11 for fibrosis; preclinical pipeline acquired by Boehringer Ingelheim for >$1 billion), PairX Bio (venture-backed cancer immunotherapy company), and AAE (travel technology company built to substantial revenue and profitability within three years of inception; acquired by Expedia Inc in transactions valuing AAE at ~$300 million), among others.
​
Jeff began his career as a management consultant at Bain & Company. Subsequently, he joined AirAsia as Head of Strategy and Group Head of Commercial Strategy, leading teams covering strategy, commercial strategy, data analytics, and digital marketing. He played a principal role in establishing several new joint ventures and businesses for the group.

Jeff has been named a Young Global Leader by the World Economic Forum. He received his BA summa cum laude from the University of Pennsylvania.
Prof Dean Ho, Provost's Chair Professor, Director - The N.1 Institute of Health (N.1) & The Institute for Digital Medicine (WisDM) and Head - Biomedical Engineering, National University of Singapore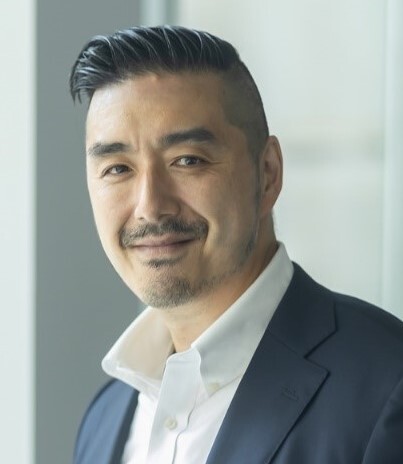 Professor Dean Ho is currently Provost's Chair Professor, Director of The Institute for Digital Medicine (WisDM) at the Yong Loo Lin School of Medicine; Director of The N.1 Institute for Health (N.1), and Head of the Department of Biomedical Engineering at the National University of Singapore.
Prof Ho and collaborators successfully developed and validated CURATE.AI, a powerful artificial intelligence platform that personalizes human treatment for a broad spectrum of indications ranging from oncology to digital therapeutics and infectious diseases, among others. His team also developed IDentif.AI to optimise combination therapy design against SARS-CoV-2 and to address antimicrobial resistance. Recently, his team unveiled WisDM Green, a technology platform to sustainably address food security and optimise yield while preserving nutritional content.
Prof. Ho is an elected Fellow of the US National Academy of Inventors (NAI), the American Association for the Advancement of Science (AAAS), the American Institute for Medical and Biological Engineering (AIMBE), and the Royal Society of Chemistry. He was also recently named to the HIMSS Future50 Class of 2021 for his internationally-recognised leadership in digital health. Prof. Ho is also a Subgroup Lead in the World Health Organization (WHO) Working Group for the regulation of AI for Health.

Prof Ho has appeared on the National Geographic Channel Program "Known Universe," and Channel News Asia's "The Hidden Layer: Healthcare Trailblazers". His discoveries have been featured on CNN, The Economist, National Geographic, Forbes, Washington Post, NPR and other international news outlets.
Prof. Ho is a recipient of the Tech Heroes from Crisis Pathfinder Award from the Singapore Computer Society, NSF CAREER Award, Wallace H. Coulter Foundation Translational Research Award, and V Foundation for Cancer Research Scholar Award, among others. He has also served as the President of the Board of Directors of the Society for Laboratory Automation and Screening (SLAS), a leading global drug development organization.
Dr Sun Miao, Head of Computational Biology, Experimental Drug Discovery Centre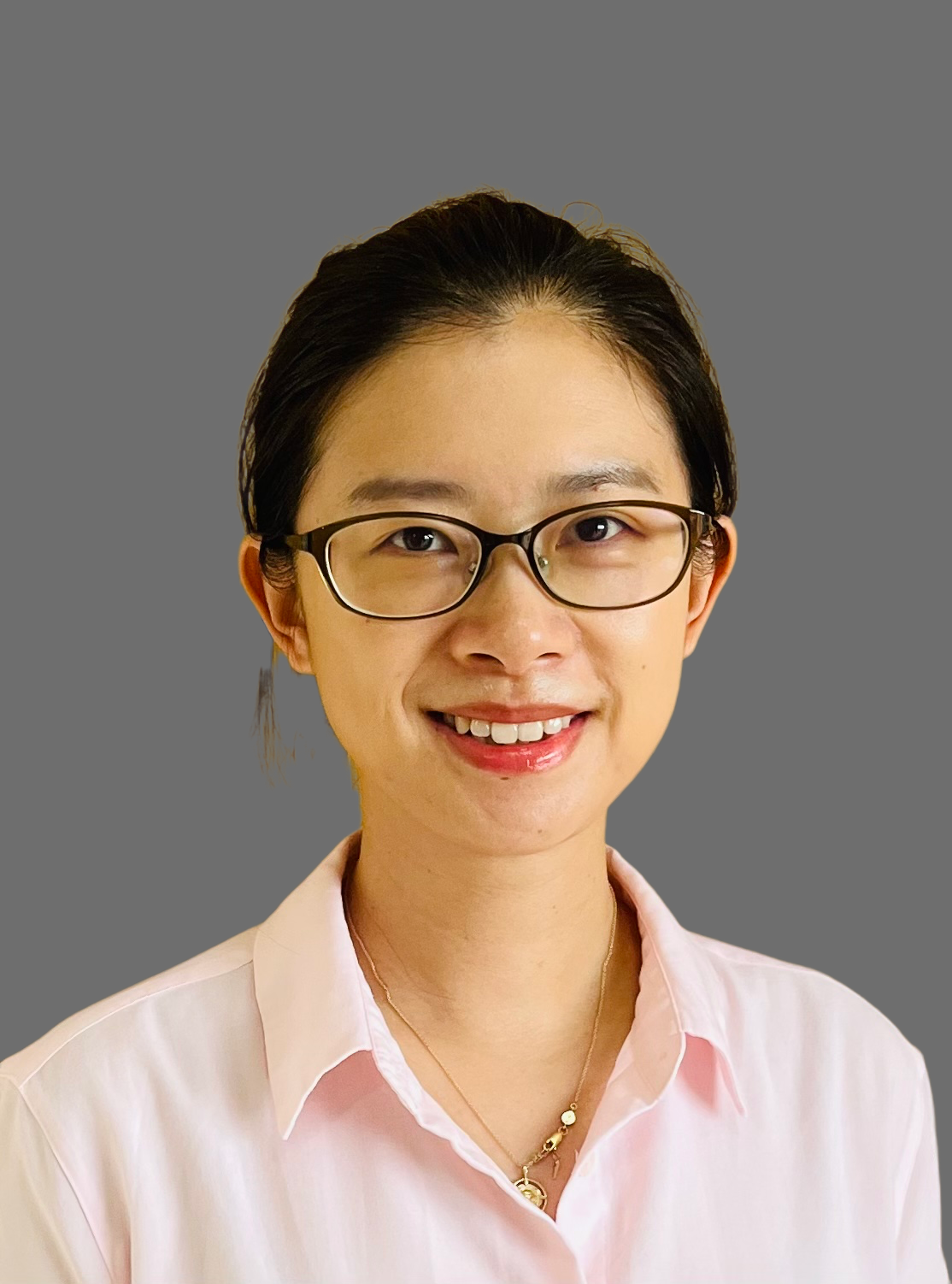 Sun Miao is the head of Computational Biology and leads the overall Computational and Data Strategy at EDDC. She has more than 10 years of experience in applying high-throughput technology and data-driven approaches to drive scientific and drug discovery and is passionate about bridging the gap between data analytics and therapeutic drug discovery. Before joining EDDC, she was a Principal Scientist in Boehringer Ingelheim Pharma (BI, Germany) in the global Computational Biology and Digital Sciences department. Her role included directly partnering with scientists from Research Beyond Borders (BI's emerging science and technology department) to oversee all computational and data efforts across its global sites in Europe, the US, and China.
 
Sun Miao was a recipient of the BMRC Young investigator Grant in 2015 for an earlier position at A*STAR's Genome Institute of Singapore (GIS). This was for her work in developing new analytical methods to facilitate genome-wide discovery and characterisation of RNA structural features. She also has experience working as a bioinformatics and data scientist in tech (PatSnap) and biotech (Human Longevity Inc. HLI) companies, developing cloud-based platforms to enable real-time analytics of petabyte-scale data.
 
Sun Miao received her PhD in Molecular Biology and Genetics from Cornell University (US) and was a recipient of a pre-doctoral fellowship by the American Heart Association.
Moderator's Profile:
Adrienne Mendenhall, Global Business Development Lead, ACCESS Health International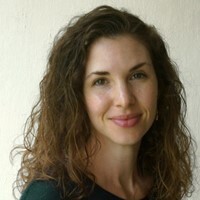 Adrienne Mendenhall is the director of business development at ACCESS Health International, where she builds innovative partnerships across public and private sectors that result in new healthcare and aged care models. Adrienne believes in the power of cross-sectoral innovation and spearheaded the development of the Modern Aging, Health Futures, and Fintech for Health programs in Southeast Asia.  Previously, Adrienne worked with the National University of Singapore Saw Swee Hock School of Public Health and, in the United States, in community health promotion in Minneapolis. She brings an understanding of community needs to global public health and health systems challenges.
Topics: MedTech / HealthTech / BioTech
Industry: Health and BioMedical Sciences