Location
SGInnovate
32 Carpenter Street
Singapore 059911
Therapeutic Investability: Who Shall Be Invited to Dance?
Presented by SGInnovate and Eureka Institute for Translational Medicine
Partnered with SingHealth-DukeNUS Academic Medical Centre
In the first half of 2019, the total new money entering the Asia Pacific HealthTech sector was US$2.5 billion across 140 deals. And the second quarter of 2019 was the 8th consecutive $1 billion or more quarter for HealthTech in Asia. While the number of deals is going down, the individual deals are getting larger and more likely to be in later-stage companies (Galen Growth Asia 2019 Half Year Asia HealthTech Landscape report).
So how do the dancers choose who to invite to the dance floor in the first place? What makes a startup appealing to an investor, and what makes an investor attractive to the investee?
Join us for a review of the life science investment landscape in Asia, followed by a discussion between venture capitalists and startups.
Date: 6 February 2020
Time: 4:00pm – 6:00pm
Venue: 32 Carpenter Street, Singapore 059911
Speakers:
Chik Wai Chiew, Executive Director & CEO, Heritas Capital Management
Vishal Doshi, CEO & Founder, AUM Biosciences
Lawrence Low, Senior Vice President, EDBI
Kasia Suzor, CEO & Co-Founder, Ardion
Moderator: Prof Salvatore Albani, Professor, Duke-NUS Medical School, Director of Translational Immunology Institute, SingHealth-Duke-NUS Academic Medical Centre and UCAN-A Chair & President, Eureka Institute
Programme Details
4:00pm – 4:30pm: Registration
4:30pm – 5:30pm: Panel Discussion and Q&A
5:30pm – 6:00pm: Networking
Speakers' Profiles:
Chik Wai Chiew, Executive Director & CEO, Heritas Capital Management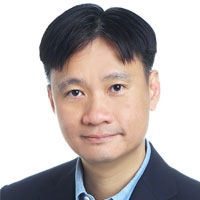 Chik Wai Chiew is the Executive Director & CEO of Heritas Capital Management, a Singapore-based private equity and venture capital investment firm that makes investments in technology, healthcare and education sectors across the Asia Pacific. Heritas' portfolio companies span across healthcare technology and services throughout Asia, including Q&M, Timberland Medical, CXA, Holmusk, Alodoktor, Strand Life Sciences, Tessa Therapeutics and Hummingbird Bioscience.
Wai Chiew has over 20 years of experience in global investment management and strategic business development, having served various roles in Temasek Holdings, A*STAR, EDB, and World Economic Forum. He currently serves on multiple boards including high growth businesses and deep tech ventures and is active in leading various companies on transformational growth strategies, fundraising and M&A.
Wai Chiew was awarded the Glaxo-EDB scholarship and holds a Bachelor of Arts in Economics from Cambridge University, UK; Master of Arts from Yale University, USA; and completed his Executive Master of Business Administration (conducted in Mandarin) at Cheung Kong Graduate School of Business, China.
Vishal Doshi, CEO & Founder, AUM Biosciences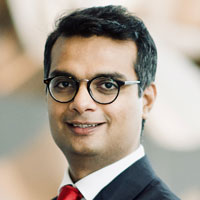 Vishal Doshi founded and leads the growth of AUM Biosciences (AUM), an award-winning company that is challenging status quo. AUM is ready to enable significant disruptions within the existing pharma and biotech landscape by enabling the development of precision therapies for the Asia Pacific region. Vishal also serves on AUM's Board of Directors.
Under Vishal's leadership, AUM has become a clinical-stage company and developed a portfolio of transformative cancer medicines within 12 months of inception. Within the first year of operations, AUM has been awarded 2019 Asia Pacific Biotech Entrepreneurial Company of The Year by world-renowned Frost and Sullivan. Vishal currently serves as a key opinion leader with the Korean Health Industry Development Initiative (KHIDI).
Vishal has extensive experience in structuring and managing risk-sharing deals in various roles worth over USD 1 billion in drug development across the pharmaceutical and CRO industry, spanning US, Europe and Asia. During a career that has spanned across various sectors, Vishal has passionately championed the potential benefits of precision medicine and healthcare reform for patients. AUM's vision is central to his belief in developing affordable and accessible cancer treatment options.
Vishal received a Bachelor of Pharmacy from the University of Mumbai and has a Master's Degree in Pharmaceutical Sciences from Kingston University, UK. He has extensive research experience in Aromatase inhibitors for the treatment of Breast Cancer.
Lawrence Low, Senior Vice President of Investments, EDBI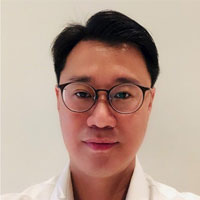 Lawrence Low is Senior Vice President of Investments at EDBI and leads investments in the healthcare and technology sectors. EDBI is a Singapore-based global investor in select high growth technology sectors ranging from Information & Communication Technology (ICT), Emerging Technology (ET), Healthcare (HC) and other strategic industries.
As Senior Vice President of Investments at EDBI, Lawrence leads the HC team to make strategic investments into healthcare innovations such as biotech, digital and therapeutic solutions and co-leads the ICT team on investments within the ICT sector including Enterprise IT, Software as a Service, Cloud and Cyber Security. He also fronts EDBI's China office to tap on investment opportunities arising from the region.
He earned an MBA from the Nanyang Technological University, an MBA in Technology Management from Waseda University, and a BSc in Material Science and Applied Science from the National University of Singapore.
Kasia Suzor, CEO & Co-Founder, Ardion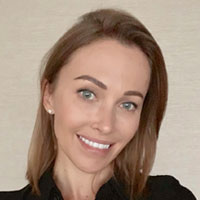 Kasia Suzor is the Chief Executive Officer and Co-Founder of Ardion, a biotechnology platform. Kasia is responsible for providing strategic leadership for the company by working with the Board, Scientific Advisory Board and other management leaders to establish long-range goals, strategies, plans and policies. Moreover, she focuses on securing funding and navigating the regulatory pathway.
Kasia had previously held Managing Director and Partner positions within Hawksburn Capital, managing several investment ventures including life sciences investments, designing and implementing their go-to-market strategies, driving growth and scaling efforts. Kasia has a Master of Science in Economics and Value-based Management.
Moderator's Profile:
Prof Salvatore Albani, Professor, Duke-NUS Medical School, Director of Translational Immunology Institute, SingHealth-Duke-NUS Academic Medical Centre and UCAN-A Chair & President, Eureka Institute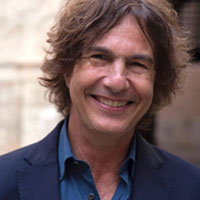 'My professional mission is to build bridges between unmet medical needs and Translational Sciences.'
Prof Salvatore Albani, MD, is an internationally renowned rheumatologist and immunologist. He is a Professor at the Duke-NUS Medical School and Director of the Translational Immunology Institute at SingHealth-Duke-NUS Academic Medical Centre.
Before joining Duke-NUS, Prof Albani served as Director of the Translational Medicine Unit at the Clinical Investigation Institute, University of California, San Diego, where he was also Professor of Medicine and Paediatrics. His fundamental research interest is in understanding human immunity and contributing the knowledge to therapeutic and diagnostic advancements. Prof Albani has developed several innovative approaches in the area of induction and maintenance of immune tolerance in humans. He was responsible for the whole translational process from idea to the conclusion of Phase II clinical trial in autoimmune inflammatory diseases, which has a significant impact on society and individuals.
He has been responsible for the conception and execution of each stage of this complex itinerary, which spans a vast and diverse gradient of technologies and challenges. These include molecular immunology, lead identification and validation, intellectual property, Chemistry, Manufacturing and Controls (CMC), Investigational New Drug (IND) filings, trial design, data management and analysis, interfacing with Venture Capital and Pharma, leading multiple groups in a multi-centre setting, etc. The technology platform has applications in diseases that could benefit from a restoration of immune tolerance. This translational research itinerary has been the original backbone of his career and witnessed by a vibrant publication trail (among others, Nature Medicine, Lancet, JCI, PNAS, Nature Rheumatology, A&R, ARD, etc., H factor 40) and by approximately 100 patents. Development of high throughput technology platforms is also part of his scientific career. These platforms aim to provide tools for knowledge-based diagnostic and therapeutic decisions.
In his role as an educator, it has been his privilege to mentor many talented individuals and to provide the right challenges and learning opportunities to help them grow and advance. He seeks to expand this even further by helping to create and nurture the next generation of translational scientists. An important step is cultivating in translational professionals the necessary awareness, knowledge and experience to contribute significantly to the advancement of the field.