TechTalk: Creating the Hydrogen Economy
Presented by SGInnovate and Infineon
The Hydrogen Economy is defined as an industrial system in which the dominant role of the energy carrier and fuel is performed by hydrogen together with electricity. The use of hydrogen as a fuel is not new but its recent emergence as a viable large-scale energy source has many observers excited.
Hydrogen can be transported as a liquid or gas, similar to oil and natural gas. When used in fuel cells, hydrogen delivers enough energy per kilogram to rival jet fuel. And when sustainable sources like solar or wind are used to generate hydrogen through electrolysis the result is an infinitely renewable zero-carbon energy source.
Join our first TechTalk to learn more about the hydrogen economy from leading industry experts!

Date: 24 March 2022, Thursday
Time: 4:00pm - 5:00pm (Singapore Time / UTC +8)

Programme:
4:00pm - 4:05pm: Welcome Remarks by Veronica Puah, Director - Talent Networking, SGInnovate
4:05pm - 4:10pm: Opening Remarks by Chee Seong Chua, President and Managing Director Asia Pacific, Infineon Technologies
4:10pm - 5:00pm: Panel Discussion and Q&A on Creating the Hydrogen Economy with:
Ping Yang Li, Senior Vice President - Business Development, ENGIE Hydrogen

Tulika Raj, Co-founder and CEO, SunGreenH2

Deepak Balakrishnan, Director - Design, Bloom Energy

Moderator: Hans Adlkofer, SVP Automotive System Group, Infineon Technologies

Opening Remarks Speakers' Profiles:
Chee Seong Chua, President and Managing Director Asia Pacific, Infineon Technologies Asia Pacific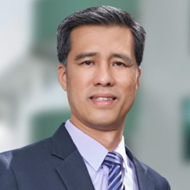 Chua Chee Seong is President and Managing Director of Infineon Technologies Asia Pacific Pte Ltd, the regional headquarters of Infineon Technologies – a world leader in semiconductor solutions that enable intelligent mobility, efficient energy management and making the Internet of Things secure, easy to use and real.
In this position, Chee Seong oversees regional sales, marketing and distribution, supply chain, R&D, and manufacturing. He is also responsible for strategy, quality management, human resources, and communications for the Asia Pacific region based out of Singapore with a local presence in Australia, India, Indonesia, Korea, Malaysia, Philippines, Thailand, and Vietnam. He has held the current role since July 2017.
Chee Seong joined Infineon in 2000 and has taken on roles in product marketing for industrial microcontrollers and regional marketing covering Asia Pacific's automotive electronics segment. Previously as the Vice President of Automotive Regional Centre with responsibilities for sales, marketing, OEM business development, concept engineering, and application engineering, Chee Seong built a competent segment marketing and system application engineering team to serve the growing needs of Infineon's automotive customers in the Asia Pacific region.
Chee Seong has a Bachelor of Electrical and Electronics Engineering degree from the Nanyang Technological University in Singapore.

Veronica Puah, Director - Talent Networking, SGInnovate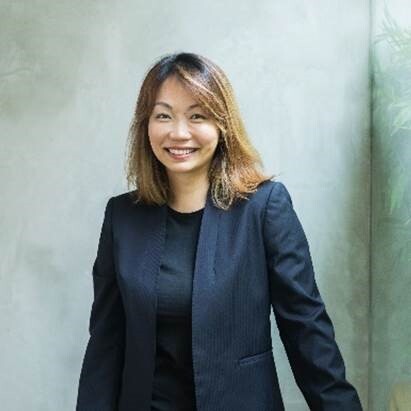 As Director of Talent Networking in SGInnovate, Veronica leads various talent initiatives that are targeted to help support the growth of the deep tech space within Singapore. Veronica and her team work with industry practitioners and institutes of higher learning to implement various workshops in emerging technologies such as machine learning, deep learning and cybersecurity, etc.
Beyond talent development, Veronica focuses her efforts on formulating strategies to help startups find the best talents within the deep tech space. She spearheaded many talent programmes such as Summation Programme, Infinity Series and Power X. Summation Programme was launched to offer apprenticeship opportunities in cutting edge projects in artificial intelligence, blockchain, cybersecurity, robotics, etc., for undergraduates to post-doc candidates from renowned universities, and have since attracted more than 2000 top talents to the programme internationally.
Prior to SGInnovate, Veronica has over 18 years of HR experience in talent management, succession planning and learning & development across a variety of industries including financial, education, oil and gas, tech, etc. She has a Bachelor in Business Administration from Ohio State University and a Master in Business Administration (Distinction) from the University of Manchester.

Speakers' Profiles:
Ping Yang Li, SVP Business Development, ENGIE Hydrogen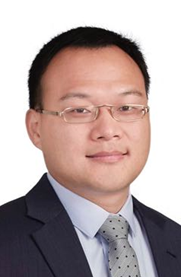 Ping Yang Li is Senior Vice President at ENGIE Hydrogen for Business Development in APAC, based in Singapore. Mr Li has 15 years of working experience in energy projects: 10 years in investment appraisal and project financing domain plus 5 years in business development domain, with the last 3 years dedicated to hydrogen.
Mr Li holds two master's degrees: Project Finance and Structured Finance from University Paris 10 Nanterre and Civil Engineering from École Nationale des Ponts et Chaussées.

Tulika Raj, Co-founder and CEO, SunGreenH2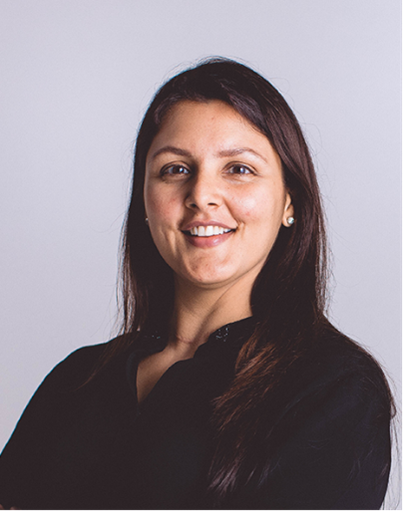 Tulika Raj is Co-Founder and CEO of SunGreenH2. As a commercial leader, she has over $2B transaction experience in renewable and low carbon energy. She has successfully scaled renewable energy companies and led large project investments at energy companies like BP Alternative Energy and at renewable funds including Denham Capital, Octopus Investments and Keppel Capital. Tulika received an MBA from the London Business School and a Bachelor of Technology in Electrical Engineering from the Indian Institute of Technology Delhi.
Deepak Balakrishnan, Director - Design, Bloom Energy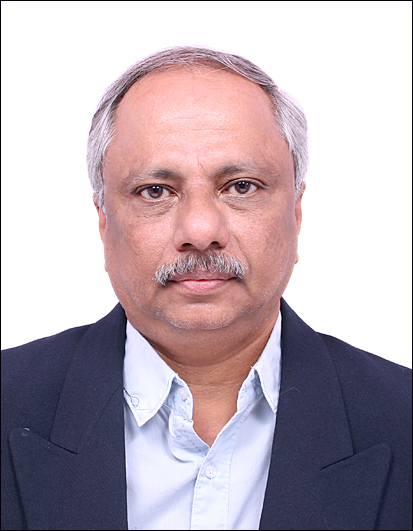 Deepak is an Engineering & Science Graduate with 35 years of experience in Power Electronics and Industrial Controls in India and abroad.
He has spent more than a decade with Bloom Energy, heading the PCS Engineering Design Teams. He is also a solution architect for all challenging situations in power electronics.

Moderator's Profile:
Hans Adlkofer, SVP Automotive System Group, Infineon Technologies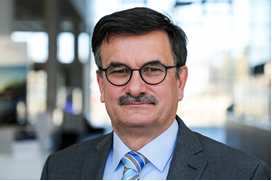 Hr. Hans Adlkofer studied electronics with a focus on semiconductor technologies. He started his career at National Semiconductor in the marketing department with a focus on ASICs for the automotive industry.
The next career step was at Giesecke & Devrient to develop a secure operating system for smart cards. Thereafter he moved on to SIEMENS Semiconductor (today Infineon) where he headed an application centre for Security and Smart Card ICs. Later he moved to Singapore to head the Business Operation for the Asian market.
In 2003 he took over the responsibility for the Business Unit Sensors in Infineon Technologies in order to drive the growth of Sensors in the automotive industries like radar sensors, pressure sensors, wheel speed sensors etc.
As of 2009, he heads the System Group Activities in the automotive division of Infineon. Its main function is to translate the application requirements of the automotive industry into product roadmaps, which then address the relevant application with a chipset that addresses all the requirements and pain points of the customer.
Topics: Sustainability, Others
Industry: Energy (USS)
You may also like the following: