Technology That Matters: The Financial Risks and Rewards of Therapeutics for Infectious Diseases
Presented by SGInnovate and SMART
Our lives have suddenly been forced into the core of the digital world this year. We are still able to work and socialise globally because of the advancement in technology. Despite the situation we are in today, scientists will continue to advance the technology to aid the human race.

As part of the Technology That Matters series, SMART and SGInnovate have invited MIT Professors to share their technologies. There will be fireside chats and panel discussions! Don't miss this opportunity to interact with MIT Professors.

Despite the fact that historical success rates for vaccine development programs are among the highest across all diseases—including cancer, heart disease, and diabetes—a growing number of big pharmaceutical companies have been leaving this part of the industry before the COVID-19 pandemic.

However, the last 12 months have significantly altered the risk/reward trade-off of this important part of the healthcare industry. In this webinar, Prof. Andrew Lo will provide a financial economist's perspective of why the trend away from vaccines and anti-infectives occurred, how the pandemic could change this trend, and what these changes mean for all stakeholders, including investors, biotech and pharma companies, scientist/entrepreneurs, regulators, and patients.

Date: 27 January 2020, Wednesday
Time: 9:00 am - 10:00 am (Singapore Time / UTC +8)

Programme:
9:00 am - 9:05 am: Opening Remarks by SGInnovate and SMART
9:05 am - 9:35 am: Presentation on The Financial Risks and Rewards of Therapeutics for Infectious Diseases by Dr Andrew W. Lo, Director, MIT's Laboratory for Financial Engineering
9:35 am - 10:00 am: Fireside Chat and Q&A

Speaker's Profile:
Dr Andrew W. Lo, Professor at MIT Sloan School of Management, Director of MIT's Laboratory for Financial Engineering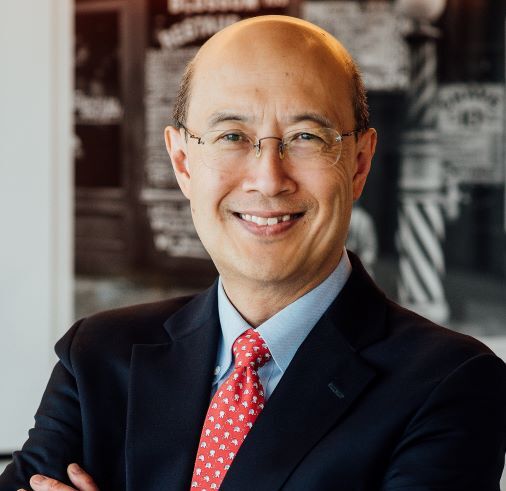 Andrew W. Lo is the Charles E. and Susan T. Harris Professor at the MIT Sloan School of Management, director of MIT's Laboratory for Financial Engineering, and principal investigator at MIT's Computer Science and Artificial Intelligence Laboratory.

His healthcare-related research interests include new financial engineering tools and business models for drug and device development and healthcare delivery, statistical methods for incorporating patient preferences into the drug approval process, and predicting clinical trial outcomes via machine learning techniques.

He is a co-founder and director of BridgeBio Pharma, a co-founder and chairman QLS Advisors, a director of Roivant Sciences, and a member of the NIH/NCATS advisory board. His awards include Guggenheim and Sloan Fellowships; the Paul A. Samuelson Award; the Eugene Fama Prize; the IAFE-SunGard Financial Engineer of the Year; the Global Association of Risk Professionals Risk Manager of the Year; one of TIME's "100 most influential people in the world"; and awards for teaching excellence from both Wharton and MIT. Dr Lo received his B.A. in economics from Yale University and his A.M. and PhD from Harvard University.


Topics: MedTech / HealthTech / BioTech