Sundown Drinks: Technologies for Humanity
Presented by SGInnovate. Partnered with British High Commission Singapore
Beneficial Technologies for Humanity – Accelerating Reality
2030...Can technologies that benefit humanity be within our reach, or is this still a utopian aspiration?
Will autonomous vehicle reach full autonomy, recognising a child dressed as a dinosaur crossing a road and stopping for it? Or can AI amplify human capabilities for more than 1 billion people around the world with disabilities?
Join us, as we explore how policy makers, technologists and scientific communities should orientate, progressively creating the conditions for beneficial technologies to co-exist and enable a better future.

Date : 27 September 2018, Thursday
Time : 5:00pm – 7:30pm
Venue : BASH. Block 79 Ayer Rajah Crescent, Level 3, Singapore 139955
Programme Details:
5:00pm – 5:30pm: Registration
5:30pm – 6:30pm: Panel Discussion on Technologies for Humanity
6:30pm – 7:00pm: Q&A
7:00pm – 7:30pm: Networking with light refreshments
Speakers:
Professor Dame Wendy Hall, Regius Professor of Computer Science, University of Southampton, England
Richard Koh, Chief Technology Officer, Microsoft Singapore
Tan Geok Leng, Chief Executive Officer, AIDA Technologies
Moderator: Suchitra Narayan, Director, Venture Building, SGInnovate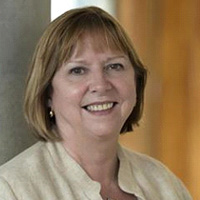 PROFESSOR DAME WENDY HALL, Regius Professor of Computer Science, University of Southampton, England
Dame Wendy Hall, DBE, FRS, FREng is Regius Professor of Computer Science at the University of Southampton and is Executive Director of the Web Science Institute.
She became a Dame Commander of the British Empire in the 2009 UK New Year's Honours list and is a Fellow of the Royal Society. She has previously been President of the ACM, Senior Vice President of the Royal Academy of Engineering, a member of the UK Prime Minister's Council for Science and Technology, a founding member of the European Research Council and Chair of the European Commission's ISTAG, and was a member of the Global Commission on Internet Governance.
She is currently Managing Director of the Web Science Trust, a member of the World Economic Forum's Global Futures Council on the Digital Economy, and is co-Chair of the UK government's AI Review.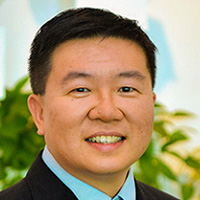 RICHARD KOH, Chief Technology Officer, Microsoft Singapore
Richard Koh is the Chief technology officer of Microsoft Singapore. In this role, he is responsible for engaging with key executive leaders across government, industry and academia; bringing in the macro technology landscape; and helping customers leverage technology innovations for their digital transformation. His focus areas include guiding technology policies, standards, legal and regulatory matters, as well as security, privacy and compliance decisions.
He is always passionate about the promises that the Internet and cloud computing can bring, and with a keen eye on business strategies, product development and marketing, Richard's professional experience spans the Asia and North America regions, as well as multiple functional areas including research & development, IT, product management, marketing, business development and sales operations.
Prior to joining Microsoft, he was the senior director for Emerging Businesses & Strategy under Group Enterprise at Singtel. There, he led a team of intrapreneurs, products managers, product marketers, architects, and engineers to catalyse new businesses, products and platforms in Cloud services, the Internet of Things, machine to machine, education and healthcare.
Earlier on in his career, Richard spearheaded Emerging Markets strategy for Microsoft Operations as the operations team unit lead based in Singapore. And in Redmond, Washington, he led product teams as director of technical product management in Microsoft's Office, Servers & Tools, as well as telecommunication solutions businesses, which led him to be part of the founding product team for Microsoft's flagship productivity suite – Office 365.
Richard also spent close to 12 years at Hewlett-Packard, with stints at the company in Singapore and in Cupertino/Palo Alto, California, where he gained wide experience in R&D, business development and marketing of emerging Internet/web-services and telecommunications technologies, as well as people and organisation management.
Richard graduated from the National University of Singapore with a Bachelor's of Science in Computer Science & Information Systems. Richard is married with two children. He loves to work with passionate people who wants to change the world for the better, and enjoys running, skiing/snowboarding, reading, indie movies and tinkering with tech gadgets.
TAN GEOK LENG, Chief Executive Officer, AIDA Technologies
Geok Leng is the CEO of AIDA Technologies, a Singapore company that focuses on AI based predictive analytics and intelligent systems.
Previously, Geok Leng was a Senior Fellow and Executive Director of the Science and Engineering Research Council in A*STAR between 2013 to 2016. Before this period, Geok Leng was the Executive Director of the Institute of Infocomm Research, focusing on creating impactful research in the field of IT and communications.
Geok Leng was also the CTO of IDA Singapore between 2001 to 2011 and served in senior leadership roles in Goldtron Telecommuications, Scientific Generics and Motorola.
AIDA is currently focusing its efforts on scaling its straight-through processing solution for the insurance industry in Singapore and the region.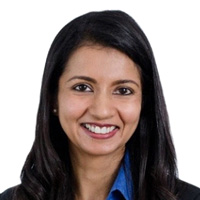 SUCHITRA NARAYAN (moderator), Director, Venture Building, SGInnovate
Topics: Artificial Intelligence / Deep Learning / Machine Learning / Robotics, MedTech / HealthTech / BioTech, Data Science / Data Analytics, Others
You may also like the following:
Guest Writer

Artificial intelligence is already a part of our everyday lives, but for it to truly make a difference it needs to understand human emotions, says Live with AI founder Pierre Robinet.

This article is written by Pierre Robinet, who is a senior consulting partner at Ogilvy Consulting and founder of Live With AI, an independent think tank based in Singapore.

Topics: A.I., MedTech, Data Science / Data Analytics, Others