Sundown Drinks: Managing Talent Risk in Early Stage Ventures
Presented by SGInnovate and Entrepreneur First
Partnered with e2i
Talent and team are often the key risk factors in managing an early stage company. In this panel session, we will dive deeper into how to manage talent risk at the various stages of company building — from finding a co-founder, all the way to scaling up your start-up. The panel will discuss some of the common mistakes and how you should avoid them.
Date: 6 June 2019, Thursday
Time: 6:00pm – 8:00pm
Venue: 32 Carpenter Street, Singapore 059911
Programme Details:
6:00pm – 6:30pm: Registration
6:30pm – 7:30pm: Panel discussion
7:30pm – 8:00pm: Networking
Speakers:
Ollie Wood, Head of Talent, Golden Gate Ventures
Nikhil Kapur, Partner, STRIVE
Anne Caron, People Strategy Expert, Ex-Google People Ops
Juliana Lim, Head of Talent, SGInnovate
Moderator: Didier Vermeiren, Entrepreneur-in-Residence, Entrepreneur First
Speakers' Profiles:
Juliana Lim, Head of Talent, SGInnovate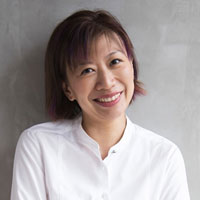 As Head, Talent Networking, Juliana leads SGInnovate's work in strengthening individuals' capabilities in the deep tech space, as well as in expanding the talent network of ambitious and capable people who want to build startups.
Prior to joining SGInnovate, Juliana had been in various roles across the HR function in organisations such as SP Group, NTUC First Campus (NFC), the National Heritage Board (NHB), Central Provident Fund Board (CPFB) and the Ministry of Education (MOE). She has led teams in talent attraction, benefits and rewards, learning and development and business partnering.
During her time at NFC, Juliana led a team to grow NTUC's quality and affordable childcare centres from slightly over 30 to more than 120 in just over two years. During this time, she led her team to change mindsets and develop career paths for early childhood professionals to contribute based on their interests, passion and competencies.
Before NFC, Juliana was in NHB, helping in its mission to make museums "sexy" again and encouraging Singaporeans to become more appreciative of heritage and culture through exciting local and international exhibitions. She was instrumental in the revamp of the National Museum (and its extension), as well as the start of the National Gallery Singapore project (transformation of two national monuments – former Supreme Court and City Hall). Here, she worked with senior management to lead organisation transformation, including undertaking a major review of the compensation framework, organisation restructuring, introduction of business partnering with the museums and development of a scholarship programme.
Juliana's interest in HR was sparked by her posting to MOE's HR department, which convinced her to pursue a full-time Master in Strategic HR Management. When she returned to MOE in the then newly formed HR Policy Unit, Juliana developed and implemented HR policies, drawing valuable experience from her interactions and working with teachers in schools.
Juliana has a Bachelor of Economics (1st Class Hons) from Murdoch University and a Master in Strategic Human Resource Management from the University of New South Wales.
Ollie Wood, Head of Talent, Golden Gate Ventures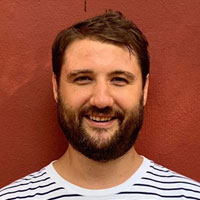 Ollie is the Head of Talent for Golden Gate Ventures, an early-stage venture capital firm investing across Southeast Asia. Ollie makes senior level introductions to the 30+ companies in Golden Gate Ventures portfolio. He also hires investment, portfolio management and fund operations folks into Golden Gate Ventures itself.

Ollie is super passionate about empowering people to develop in their career and helping them make the best choices for the longer term. The flip side of this is his love of building robust teams and sustainable company cultures.
Nikhil Kapur, Partner, STRIVE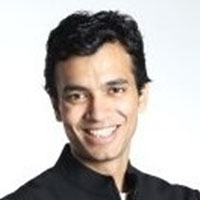 Nikhil Kapur is Partner at STRIVE. An entrepreneur by background and developer by training, he is responsible for sourcing and managing the fund's portfolio across South Asia. A greater part of his time is spent in building up the People function in his early stage portfolio, especially the initial Product and Go-to-market teams.

After building a profitable media-tech venture in India, he completed his MBA in Finance from NUS Business School. A Computer Engineer from Delhi College of Engineering, he previously developed the first version of Excel for mobile while at Microsoft, deployed to over 10M users. He was recently listed as Forbes 30-Under-30 in Asia and also runs a popular VC blog: grayscale.vc.
Anne Caron, People Strategy Expert, Ex-Google People Ops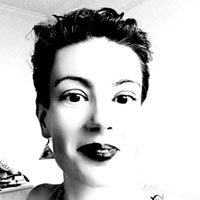 Anne Caron is a people strategy expert who supports growing startups in building scalable organisations. She works around 4 major pillars: 1/ translating the Business Strategy into a people plan, 2/ articulating and deploying meaningful company culture and 3/ building lean people operations, and 4/ developing high-performance management frameworks.
Prior to that, she was at Google where she was hired in 2005 to strengthen the employer branding and build the sourcing strategy in Europe as the company was only 1,500 employees in the region. In her 10 years at Google, she built several teams in EMEA and APAC and designed HR processes to optimize efficiency and productivity globally. A proud Xoogler (ex-Googler), she is also the Community Lead at the Singapore Xoogler Entrepreneurs' Community.
Moderator's Profile:
Didier Vermeiren, Entrepreneur-in-Residence, Entrepreneur First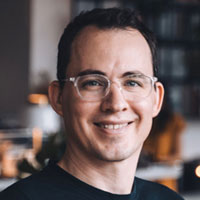 Didier is an Entrepreneur-in-Residence at Entrepreneur First, helping new founder teams validate their business ideas. Before EF, he was founder and CEO of two European-based property tech companies, and director of the Berlin and Brussels chapter of the Founder Institute, the largest tech accelerator in the world.
Topics: Talent
You may also like the following: