Startup Stories: Making an Impact in Advanced Manufacturing [Online Event]
Presented by SGInnovate and EF
Advanced Manufacturing - the use of innovative technology to improve products or processes - has created significant value and impact in the manufacturing industry today. Bold and ambitious startups form a key role in the ecosystem as they are at the forefront of innovation, offering novel product and process technologies.
Join our panel of entrepreneurs as they share:
The state of advanced manufacturing solutions and how they are shaping the manufacturing industry today,
Their vision and challenges in advanced manufacturing, and
How startups tackle opportunities in advanced manufacturing and how starting a company could be the most impactful thing to do.
Date: 21 April 2020, Tuesday
Time: 4:30pm – 5:30pm
Programme:
4:30pm – 5:30pm: Panel Discussion and Q&A
Peter Ho, CEO & Executive Director, HOPE Technik
Surbhi Singh, CEO & Co-founder, FireVisor Systems
Avni Agrawal, CTO & Co-founder, SixSense
Moderator: Suchitra Narayan, Director of Venture Building, SGInnovate
Speakers' Profiles:
Peter Ho, CEO & Executive Director, HOPE Technik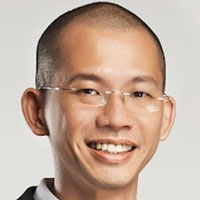 Peter Ho is Chief Executive Officer and Executive Director at HOPE Technik, a company he Co-founder in 2006. HOPE Technik is an engineering solution provider specialising in niche areas of high-tech engineering, with departments in Unmanned systems, Defence, Bio-medical, Smart Logistics and Special Vehicle arenas.
As the CEO, he guides the company towards long-term technical and business goals. He has seen the company grow from a startup in 2006 through to a multi-million dollar group at present employing over 100 teammates.
Peter graduated from the National University of Singapore in 2003 with a Second Class (Upper) Honours in Mechanical Engineering. For his final year project, he was responsible for setting up and leading the first NUS Formula SAE team, and in his short stint as a staff with NUS, supervised the second NUS Formula SAE team and also secured a contract for Robotic Exploration at the Great Pyramid in Egypt with the National Geographic Society.
Peter subsequently joined Team Petronas Touring Cars, a racecar engineering team that competed in the British, German and Asian Touring Car Championships, and rose quickly from an entry mechanic through to his final appointment as Chief Engineer.
Having satisfied his decade-long thirst for racecar engineering, he returned to Singapore and Co-founder HOPE Technik (together with Michael Leong, Jeff Tang and Ng Kiang Loong). He has been involved in nearly all of the 350+ projects that the company was contracted to execute, for a plethora of global clients in the defence, aerospace, medical and commercial arenas.
Peter was awarded the Outstanding Young Alumni Award from NUS in 2009 and was a finalist for 'Singaporean of the Year 2015' by the Straits Times. HOPE Technik was awarded the Innovator Award for the Emerging Enterprise Award from OCBC / SPH in 2012.
Surbhi Singh, CEO & Co-founder, FireVisor Systems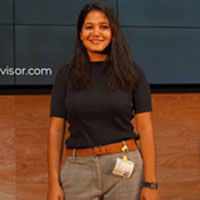 Surbhi Singh has two award-winning engineering projects under her belt and has built automation systems for semiconductor and memory giants that saved them thousands of unproductive work hours. She has a Master's in Engineering from the National University of Singapore and has extensive experience in manufacturing and industrial automation from working for industry giants like Micron and Seagate. Surbhi is now the CEO of FireVisor Systems.
FireVisor provides an AI-powered software platform that understands manufacturing data to reduce the cost of product failure. FireVisor is on the journey of creating self-aware factories, helping leading giants in high volume manufacturing save billions of dollars each year.
Avni Agrawal, CTO & Co-founder, SixSense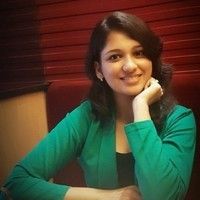 Avni Agrawal is the Co-founder and CTO of SixSense. She is a Computer Science Engineer from NIT and has cleared CFA levels. She previously worked in data teams at multinational financial companies such as D. E. Shaw and Visa. At SixSense, she leads the technology and vision of the company and works extensively on Product Development and data driven solutions.
SixSense is a Singapore based Deep Technology startup for AI in manufacturing. SixSense is building an AI-powered platform for the future of smart manufacturing and self-intelligent factories. Using cutting-edge technologies such as computer vision, Deep Learning, and IoT analytics, SixSense is here to revolutionise the trillion-dollar manufacturing industry.
Moderator's Profile:
Suchitra Narayan, Director of Venture Building, SGInnovate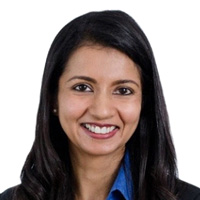 Suchi has almost 20 years of experience in product management, business development, new product launches and corporate partnerships across global markets, with a strong focus in Australia and Asia. In her current capacity as Director of Venture Building, Suchi provides business building guidance in areas such as business planning, commercial strategy and scaling growth to new and 'build-from-scratch' Deep Tech startups. Prior to SGInnovate, she was VP, Sales and Service at Gartner where she was providing strategic advisory to APAC leaders on GTM, business development as well as commercial strategy in Asia. An engineer by training, she has a special interest in Artificial Intelligence, and is passionate about supporting more women in pursuing an education and career in STEM.
Topics: AI / Machine Learning / Deep Learning, Startup and Corporate Open Innovation, Others
You may also like the following: