Startup Stories: The Life Cycle of Medical Device Development
Presented by SGInnovate
Partnered with RECORNEA
Scientifically based disease prevention and health promotion have been made possible by the numerous scientific and technological advances that have redefined medicine in the 21st century. One of the critical influences in this process is the development and use of new medical devices. As in other areas of technological advancement, the benefits of new medical devices are not without cost and a lengthy regulatory process.
In this session, we seek to explore the entire life cycle of medical device development and the factors influencing invention, development, intellectual property, regulatory, and bringing new medical devices to the market. The panel discussion will be joined by our panel of MedTech startup founders who have gone through the process of medical device development.
Date: 13 February 2020, Thursday
Time: 5:00pm – 7:00pm
Venue: 32 Carpenter Street, Singapore 059911
Speakers:
Alan Goh, CEO & Co-Founder, NDR Medical
Dr Kakanga Moses, CTO & Co-Founder, RECORNEA and Volunteer, Craft Bio-Med
Jane Wang, CEO & Co-Founder, Roceso Technologies
Moderator: Simon Gordon, Deputy Director of Venture Building, SGInnovate
Programme Details:
5:00pm – 5:30pm: Registration
5:30pm – 6:30pm: Panel Discussion and Q&A
6:30pm – 7:00pm: Networking
Speakers' Profiles:
Alan Goh, CEO & Co-Founder, NDR Medical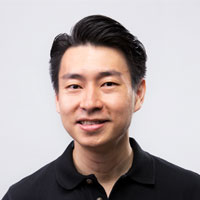 Alan Goh is the CEO and Co-Founder of NDR Medical (NDR), a Singapore based Deep Tech startup which develops a Surgical Robotics system with AI and Image Processing for Automated Lesion Targeting.
A Development Engineer for ten years, Alan's experience spans from research in A*STAR to manufacturing in Delphi Automotive. Before starting NDR, he was an Investment Manager in a Biotech / Medtech incubator helping to evaluate and seed startups, supporting business strategy, product development and commercialisation. He graduated from NTU, has a Graduate Diploma in MedTech Manufacturing and has completed courses in the Chartered Financial Analyst (CFA) programme.
NDR has completed a clinical trial for its inaugural ANT-X Fluoroscopy robotic system and is pending to receive CE regulatory approval in the first half of 2020. There are also multiple on-going trials to further validate the technology, and further development to extend the application and integration with other imaging modalities. NDR was the grand winner at Medtech Innovator (Asia Pacific) 2019 and first runner-up of Slingshot 2018.
Dr Kakanga Moses, CTO & Co-Founder, RECORNEA and Volunteer, Craft Bio-Med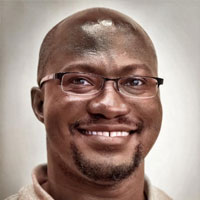 Dr Kakanga Moses is the Co-Founder and CTO of RECORNEA Pte, a MedTech company developing devices in the ophthalmology space. Moses received his PhD in Biochemistry from the National University of Singapore. Prior to that, he worked as a Laboratory Technologist at the Uganda Virus Research Institute where he was part of a team that conducted clinical trials for medical devices and biopharmaceuticals. Moses is also a volunteer at Bio-Tech Commune, a network that seeks to connect young science entrepreneurs with established science entrepreneurs for mentorship.
Jane Wang, CEO & Co-Founder, Roceso Technologies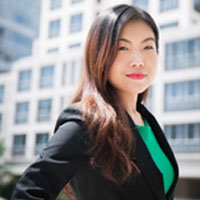 Jane Wang is the CEO and Co-Founder of Roceso Technologies, a pioneering robotics startup based in Singapore that offers wearable soft robotic solutions for rehabilitation and assistive functions to bring independence and dignity back to people's life. It is Singapore's first and only soft robotics company helping patients with limb motor functions impairment.
Besides managing the day-to-day functions of the business, Jane is in charge of the business strategy and growth for the company. She is also in charge of the global expansion of the brand.
Before co-founding Roceso Technologies, Jane worked in several multi-national companies and excelled at multiple functions including engineering, human resources, sales, and consultancy. Jane has always been an entrepreneur at heart, having started an eCommerce business when she was just 20 years old.
She has a Master's Degree from the National University of Singapore in Intellectual Property Management and a Bachelor's Degree from the Nanyang Technological University in Mechatronics Engineering / Robotics.
Moderator's Profile:
Simon Gordon, Deputy Director of Venture Building, SGInnovate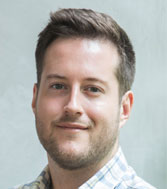 Simon Gordon is a Deputy Director of SGInnovate's Venture Building team. In this role, Simon invests in and actively builds very early-stage medical and healthcare-related tech startups. Prior to SGInnovate, Simon was a management consultant focused on the commercialisation of early-stage MedTech in areas such as digital healthcare, robotic rehabilitation and devices. Simon also has experience advising multinational corporations in licensing or acquiring startups and their technology.
Simon graduated with a Masters of Bioscience Enterprise and a Bachelor of Science in Neuroscience. His research focused on the monetisation of early-stage technology as well as the underlying neuroendocrinology of postpartum depression.
Topics: MedTech / HealthTech / BioTech