The Startup Series: Introduction to Sales and Sales Process
Presented by SGInnovate
SGInnovate is excited to launch "The Startup Series" aimed to support our companies with their commercialisation efforts. As the name indicates, this will involve a series of full day and half day workshops that will prepare you for the customer world; including sales process, negotiations and storytelling.
The first session of the workshop series will begin in March.
The program will discuss the following subjects:
Sales and sales process
Understanding customer stakeholders
Meeting buyers and the first sales conversation
Connecting with the end customer
Competition
Building business models
Building a sales organisation
Building a pipeline tracker
The workshop should give each participant a better understanding of how to sell their ideas and enable them to better manage the sales process for their organisation.
Date: 20 March 2019
Time: 9:00am – 5:00pm
Venue: Perl & Java, BASH, Level 3, Block 79 Ayer Rajah Crescent, Singapore 139955
Speaker's Profile:
John W. Mims, Senior Managing Director, The Hunting Ridge Group Pte Ltd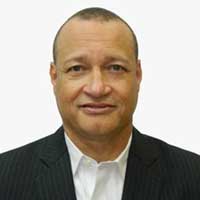 John W. Mims is the Senior Managing Director of the Hunting Ridge Group (THRG) Pte. Ltd., which is a consultancy in sales and market entry strategies. John is a C-Suite leader with global experience. He has worked extensively in Asia, Europe and the USA across multiple industries, including hospitality and consumer products.
Mr. Mims is an experienced board of director member having served over 7 years on the board of directors for Brinker International, which owns numerous brands like Chili's and Maggiano's. He has also served on numerous profit and nonprofit boards that included private equity owned Entertainment Cruises, which was successfully sold at the end his tenure. He is currently on the board of advisors for Local Measure; a social media measuring company with headquarters in Australia.
THRG works with private equity, investors, and multi-national companies to unlock value in their businesses through customer acquisition, revenue generation and business expansion. The team provide executive level consulting service to companies in the areas of hotel investment and operations, executive leadership, sales and marketing, market entry, digital communication strategies, and international business development.
John was recently the Senior Vice President of World-Wide Sales & Resort Marketing Asia for Las Vegas Sands Corporation, where he established a global sales network that included offices in Europe, the USA, and across Asia. He also served as global Chief Marketing and Sales Officer for Millennium & Copthorne Hotels Worldwide from June 2008 to January 2010, and their Chief Operating Officer for Europe. His additional senior organizational roles include Senior Vice President of Worldwide Sales for Starwood Hotels and Resorts Worldwide, Inc. from November 2003 to October 2006, and their Vice President, Sales and Marketing, Asia Pacific from May 2001 to November 2003.
Earlier in his career he worked in the headquarters of Pepsi-Cola International as Director, International Modern Trade and was with Pepsi in the USA and internationally for 10 years. Additionally, he has held various roles with Coca Cola and Procter & Gamble. He also served over 5 years on active duty in the United States Air Force where he obtained the rank of Captain.
You may also like the following: