Location
SGInnovate
32 Carpenter Street
Singapore 059911
Singapore-Germany AI Evening: Towards an AI-First World
Presented by SGInnovate and appliedAI
Artificial Intelligence (AI) represents the future of growth. Accenture research on the impact of AI in 12 developed economies shows that AI could double annual economic growth rates in 2035 and increase industry profitability by 38%, adding an estimate of US$14 trillion across 16 industries.
Singapore and Germany are among global pioneers in AI thought leadership and innovation. In the inaugural 2019 Oliver Wyman Forum's Global Cities AI Disruption Index, Singapore and Berlin are recognised as among the world's most ready cities for AI disruption. This special Singapore-Germany AI Evening brings together business and innovation leaders who are driving our future economy towards an AI-first world that maximises the impact of AI on society.
Date: 12 November 2019
Time: 5:30pm – 8:30pm
Venue: 32 Carpenter Street, Singapore 059911
Programme Details:
5:30pm – 6:00pm: Registration
6:00pm – 6:05pm: Welcome Remarks by Steve Leonard, Founding CEO, SGInnovate
6:05pm – 6:15pm: Opening Remarks by Dr. Ulrich A. Sante, Ambassador of the Federal Republic of Germany to Singapore
6:15pm – 7:15pm: Panel Discussion – Towards an AI-First World
Dr. Andreas Liebl, Managing Director, UnternehmerTUM GmbH
Bernd "Benno" Blumoser, Innovation Head, Siemens AI Lab
Bernhard Schambeck, Head, BMW Startup Garage
Marie-Louise Graf, M&A Director, Infineon Technologies
Raymond Moh, CEO and Founder, BioMind®
Moderator: Steve Leonard, Founding CEO, SGInnovate
7:15pm – 8:30pm: Networking
Speakers' Profiles:
Dr. Andreas Liebl, Managing Director, UnternehmerTUM GmbH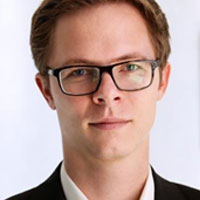 Dr Andreas Liebl is Managing Director of UnternehmerTUM GmbH. He is responsible, among other things, for setting up the appliedAI initiative with partners such as Google and NVIDIA. With 50 partners, the initiative is already one of the most significant efforts in Europe in the field of applied artificial intelligence and answers the organisational, technological and strategic questions of companies with regards to the application of AI. Before joining UnternehmerTUM, Dr Liebl worked for McKinsey for five years and did his PhD at the Entrepreneurship Research Institute at the Technical University of Munich. In his doctoral thesis, he accompanied 120 startups for one year and examined their corporate culture and identity.
Bernd "Benno" Blumoser, Innovation Head, Siemens AI Lab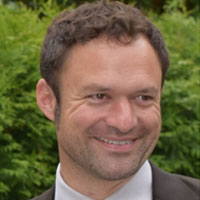 Bernd "Benno" Blumoser is the Innovation Head of the Siemens AI Lab, which he co-founded in late 2017.
Open Innovation & Networks, Trend Scouting & Foresighting, as well as the Development of the Corporate AI Strategy are key areas which he influenced within Siemens in recent years and still thrives to drive them further.
He holds a diploma in "international cultural and business studies" and an M.A. for "musical education" from the University of Passau, and started his career in 2006 at Siemens Management Consulting.
In his private life, Benno is passionate about Latin America, hiking in the Alps and playing music. He's married and has three kids.
Bernhard Schambeck, Head, BMW Startup Garage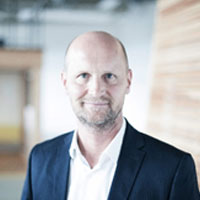 Bernhard Schambeck is Head of BMW Startup Garage, the Venture Client unit of the BMW Group. The BMW Startup Garage helps early-stage startups to succeed in this multi-trillion-dollar industry.
Bernhard has successfully worked with numerous early-stage startups throughout his professional career, some of which are now leaders in their industry or even among the world's biggest companies. His 20+ years in the automotive industry and his experience in working with startups and as a founder of his own company allowed him to understand both sides - the corporate and the startup worlds.
Bernhard joined BMW in 1996 and has since worked in several positions, including Project Lead Electric/Electronic and Interior for the BMW X1; Head of HMI (Human Machine Interface) Team for the new MINI product line; Senior Technology Engineer at the BMW Tech Office/Palo Alto USA; Series Development Engineer Interior Components.
He holds a degree in Precision Engineering and Microsystems from the University of Applied Science in Munich.
Marie-Louise Graf, M&A Director, Infineon Technologies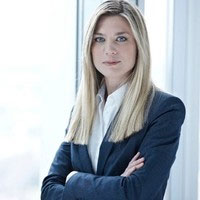 Marie-Louise studied Business Administration in Vienna and St. Gallen and started her career with Deloitte before moving to investment banking in Frankfurt. She joined Infineon's M&A team based in Munich in 2016. Infineon is Germany's largest semiconductor and solutions provider with revenues of approximately 8bn EUR and 41,000 employees worldwide. Marie-Louise has worked on several of Infineon's acquisitions, notably amongst which is the acquisition of Cypress Semiconductors which was signed in June 2019. In her current position, Marie-Louise also supports digitalisation initiatives within the M&A team. She is currently based in Singapore for a short-term assignment within Infineon's APAC strategy team.
Raymond Moh, CEO and Founder, BioMind®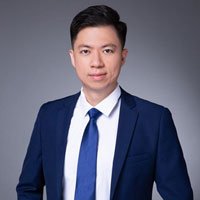 Raymond is the founder and CEO of BioMind®, an artificial intelligence company specialising in healthcare and has a strong team of over 100 in-house deep learning scientists, medical experts, and research advisors from prestigious hospitals and universities. He is also the co-founder of CHAIN, the world's largest AI research center developing AI applications from diagnosis to treatment for neurological disorders.
Raymond graduated from the prestigious National University of Singapore's Engineering Double Degree Program and has served as a scholar and technology advisor in big data engineering since 2008. From FinTech to HealthTech, he has advised over 50 organisations to achieve high growth rate and productivity driven by technology adoptions.
Moderator's Profile:
Steve Leonard, Founding CEO, SGInnovate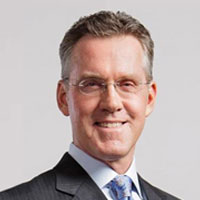 Mr Steve Leonard is a technology-industry leader with a wide range of experience, having played key roles in building several global companies in areas such as Software, Hardware and Services. Although born in the US, Mr Leonard considers himself a member of the larger global community, having lived and worked outside the US for more than 25 years.
In his current role as the Founding Chief Executive Officer of SGInnovate – a private limited company wholly owned by the Singapore Government – Mr Leonard has been chartered to lead an organisation that builds 'deep-tech' companies. Capitalising on the science and technology research for which Singapore has gained a global reputation, Mr Leonard's team works with local and international partners, including universities, venture capitalists, and major corporations to help technical founders imagine, start and scale globally-relevant early-stage technology companies from Singapore.
Prior to his role as the CEO of SGInnovate, Mr Leonard served three years as the Executive Deputy Chairman of the Infocomm Development Authority (IDA), a government statutory board under the purview of Singapore's Ministry of Communications and Information. In that role, he had executive responsibility at the national level for various aspects of the information technology and telecommunications industries in Singapore.
Mr Leonard serves on the advisory boards of a range of universities and organisations in Singapore. Mr Leonard also serves as an Independent Non-Executive Director at Singapore Post Ltd (SingPost), a global leader in e-commerce logistics; and AsiaSat, a Hong Kong Stock Exchange-listed commercial operator of communication spacecraft.
You may also like the following: