Singapore's Smart Nation Journey: How AI is Revolutionising the Educational Landscape
Presented by SGInnovate
As Artificial Intelligence (AI) becomes an increasing part of our daily lives, educational institutions from elementary to higher education as well as adult and professional learning are being transformed by intelligent systems that are helping humans learn better and achieve their learning objectives. In the not too distant future, it is expected that AI will be a core part of all educational experiences, where it can benefit and be applied across a wide range of educational needs. As Singapore embarks on its journey towards becoming an AI Smart Nation, how can we use AI in education to connect our citizens to the opportunities of a future innovation economy?
Come join us as we discuss the benefits of using AI in education and how this technology is able to revolutionise current methods of teaching and learning to create an impact on Singapore's vision of becoming an AI Smart Nation in the near future.
Date: 9 April 2020, Thursday
Time: 10:00am – 11:00am
Speakers:
Anshul Sonak, Senior Director - Global AI Readiness, Intel Corporation
Neo Zhizhong, Founder and CEO, Geniebook
Moderator: Goh Lih Ing, Efficacy and Research Manager, Pearson
Programme Details:
10:00am – 10.45am: Panel Discussion
10.45am – 11.00am: Q&A
Speakers' Profiles:
Anshul Sonak, Senior Director - Global AI Readiness, Intel Corporation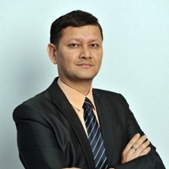 Anshul is Senior Director – Global AI Readiness, at Intel Singapore. He manages Intel's worldwide AI readiness programs for education & skilling, future of work and policy initiatives to democratise AI and other emerging tech skills in partnership with governments, academia & civil society organisations.
He is a business leader with over 24 years of worldwide experience in education & skills tech sector. He is passionate about innovation for sustainable & inclusive development, AI readiness for development, youth empowerment, education transformation. He is an expert in social impact program co-creation by fostering scale partnerships, designing policy interventions and biz models for shared value. He is an adviser to various social impact organizations, multilaterals & startups.
He has spoken in global forums like UNDP Youth Summit, ADB's Asian Youth Forum and International Skills Forum, Korea Science & Creativity Festival, and Maker Faire. He has judged the MIT Initiative of Digital Economy's 'Inclusive Innovation Challenge' that aims to reinvent the future of work. He is also UNDP Asia's first regional Youth CoLab champion from the private sector for promoting youth entrepreneurship.
He is an alumnus of the University of Oxford - Oxford Advanced Management & Leadership Program. He holds MIT Sloan School of Management certificates on "Artificial Intelligence – Implications for Business Strategy" with MIT CSAIL (Computer Science & Artificial Intelligence Lab) and on "Shaping the future of work" with MIT IWER (Institute for Work and Employment Research). He also holds a Post Graduate in Management from IRMA (Institute of Rural Management) India.
Neo Zhizhong, Founder, Geniebook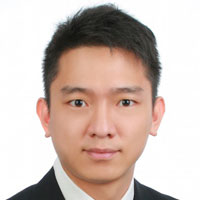 Neo Zhizhong is the CEO and co-founder of Geniebook, an online assessment-led A.I. learning tool that provides a powerful way to sharpen students' academic performance. Neo started his education journey in 2007 when he co-founded School Plus that uses technology to personalise lessons for thousands of students. He also co-founded Rainmaker Labs, where he managed and deployed more than thirty software, including mobile applications for various agencies and MNCs. Rainmaker Labs was acquired by KPMG in March 2018.
Moderator's Profile:
Goh Lih Ing, Efficacy and Research Manager, Pearson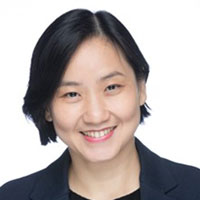 Lih Ing is the Efficacy and Research Manager for Pearson. Her main responsibility is to coordinate efficacy study projects for Pearson products, facilitate the business review process, render learning design support for innovation projects and conduct professional development workshops for customers on topics related to education research, print to digital transformation in education and technology-enabled pedagogy. Her professional training and experience include instructional design, education technology, research skills and project management.
She holds a Master of Arts degree in Instructional Design and Technology from National Institute of Education, Nanyang Technological University, Singapore and is currently pursuing her PhD at the School of Humanities at Nanyang Technological University, Singapore.