Singapore's Readiness for Autonomous Vehicle Adoption
Presented by SGInnovate
According to KPMG's Autonomous Vehicles Readiness Index's 2020 edition, Singapore was ranked first in the world for the level of preparedness for autonomous vehicles. Since the start of 2019, Singapore has taken significant steps towards encouraging testing, development, and the adoption of AVs, with several autonomous vehicle R&D trials already underway.

In this event, we dive deeper into Singapore's readiness for autonomous vehicles by discussing factors such as safety, infrastructure, privacy, and regulatory frameworks. We will also be exploring ways to harness the full potential of autonomous vehicle technology to create a sustainable and reliable transport system for Singapore.

Date: 24 May 2021, Monday
Time: 11:00am - 12:00pm (Singapore Time / UTC +8)

Programme:
11:00am - 11:05am: Welcome Remarks by SGInnovate
11:05am - 12:00pm: Panel Discussion and Q&A on Singapore's Readiness for Autonomous Vehicle Adoption with
Associate Professor ​Lynette Cheah, Associate Professor, Engineering Systems and Design Pillar, Singapore University of Technology and Design

Hoe Yeen Teck, Head of Mobility Services, and Head of Autonomous Solutions, ST Engineering

Niels de Boer, Programme Director, Future Mobility Solutions (Autonomous Vehicles), Energy Research Institute @ NTU ([email protected])

Teh Kai Feng, Deputy Director for Land Transport and Urban Logistics, Enterprise Singapore

Moderator: Satya Ramamurthy, Global Co-Head of Public Transport, KPMG

Speakers' Profiles:
Associate Professor ​Lynette Cheah, Associate Professor, Engineering Systems and Design Pillar, Singapore University of Technology and Design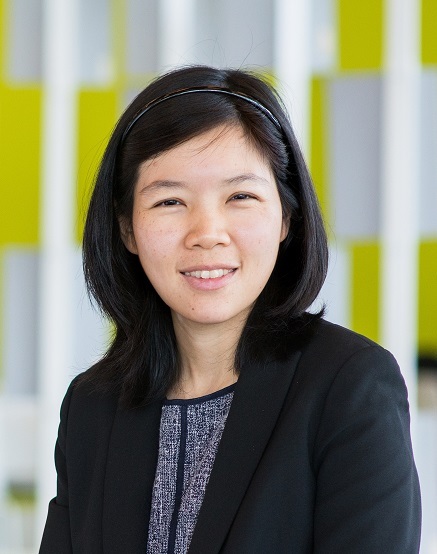 Lynette Cheah is an Associate Professor with the Engineering Systems and Design Pillar at the Singapore University of Technology and Design (SUTD). She directs the Sustainable Urban Mobility research laboratory, which develops data-driven models and tools to reduce the environmental impacts of passenger and urban freight transport. She is a Fellow with the Martin Family Society for Sustainability, a winner of the Singapore Challenge Prize in the Global Young Scientists Summit 2013. She is currently a Review Editor for the UN IPCC's Sixth Assessment Report and Associate Editor for the Journal of Industrial Ecology. She is also serving as a member of Singapore's Public Transport Council. Lynette holds a Bachelor of Science in civil and environmental engineering from Northwestern University, a Master of Science in management science from Stanford, and a PhD in engineering systems from MIT.

Hoe Yeen Teck, Head of Mobility Services and Head of Autonomous Solutions, ST Engineering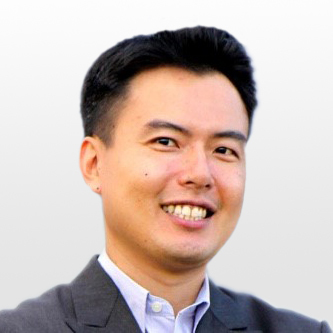 Hoe Yeen Teck is the Senior Vice President and Head of the Mobility Services, and Autonomous Solutions businesses at ST Engineering.

He oversees the development and deployment of shared autonomous transport systems, as well as fleet electrification to help public transport operators accelerate their shift to electric vehicles. Yeen Teck and his team are actively involved in driving the continued advancement of autonomous vehicle (AV) technology and have accumulated vast operational experience in AV deployments since 2015. The team has trialled the deployment of autonomous shuttles in Singapore and overseas markets such as Israel, Japan, China and Australia. Earlier this year, they launched two commercial, on-demand autonomous bus services in Singapore as part of the Emerging Stronger Taskforce's Alliance for Action on Robotics, the first of their kind in the region.

Yeen Teck holds degrees from the Wharton School and College of Arts and Sciences at the University of Pennsylvania. He also serves as a mentor for a number of Singapore-based startups.

Niels de Boer, Programme Director, Future Mobility Solutions (Autonomous Vehicles), Energy Research Institute @ NTU ([email protected])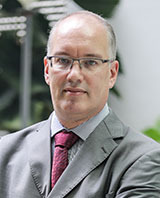 Niels de Boer joined NTU as a Senior Scientist in the Energy Research Institute ([email protected]). He is also the Program Director of the Centre of Excellence for Testing & Research of Autonomous Vehicles – NTU (CETRAN).

Prior to joining NTU, Niels has a long track record of delivering R&D projects in the Industry. His experience includes work on automotive powertrain development in Delphi Singapore where was responsible for software development but also part of the global core team which developed processes to ensure software quality. Subsequently, he was responsible for automotive infotainment platform development and research in automotive infotainment systems in Siemens-VDO/Continental.

After working in the automotive field, Niels moved to a more research-based environment where he was responsible as R&D Director for the development of electrical drivetrains for Vestas and later was responsible for research on electrical systems not only including the wind turbine drivetrain but also the wind farm and grid connectivity.

Prior to his current role, Niels was Technology Quality Manager at Lloyd's Register where he was responsible for ensuring the outputs of all research globally relating to Energy Technology meet business objectives. This included the development of certification requirements and certification assessment methodologies.

Teh Kai Feng, Deputy Director for Land Transport and Urban Logistics, Enterprise Singapore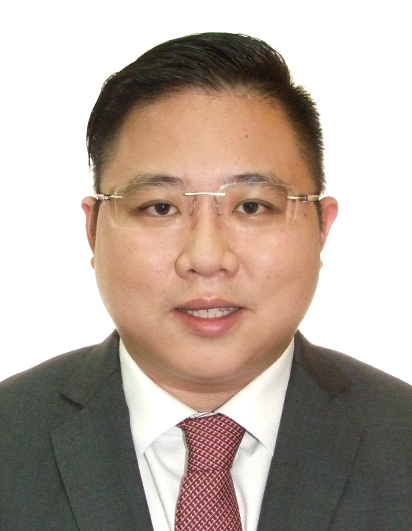 Mr Teh Kai Feng is currently the Deputy Director for Land Transport and Urban Logistics at Enterprise Singapore. Kai Feng is passionate about mobility thematic, and has spent the last three years engaging with Government stakeholders and the business community to work towards the common goal of rowing and transforming the land transport industry into one that is enabled by technology and a highly competent workforce. One example is the launch of the Land Transport Industry Digital Roadmap that provides the business community with initiatives that they can embark on as part of their digital transformation efforts. Besides encouraging the growth of innovative start-ups, Kai Feng has also worked with the companies to develop new solutions and support their efforts to venture into new markets. A strong advocate for sustainability, Kai Feng is also involved in numerous committees to help push for the green agenda.

Prior to his current role, Kai Feng spent time handling Singapore's global trade relations at the Ministry of Trade and Industry. Projects that was handled by Kai Feng include Suzhou Industrial Park, Singapore-Vietnam Connectivity Framework Agreement and the opening up of Myanmar.

Moderator's Profile:
Satya Ramamurthy, Global Co-Head of Public Transport, KPMG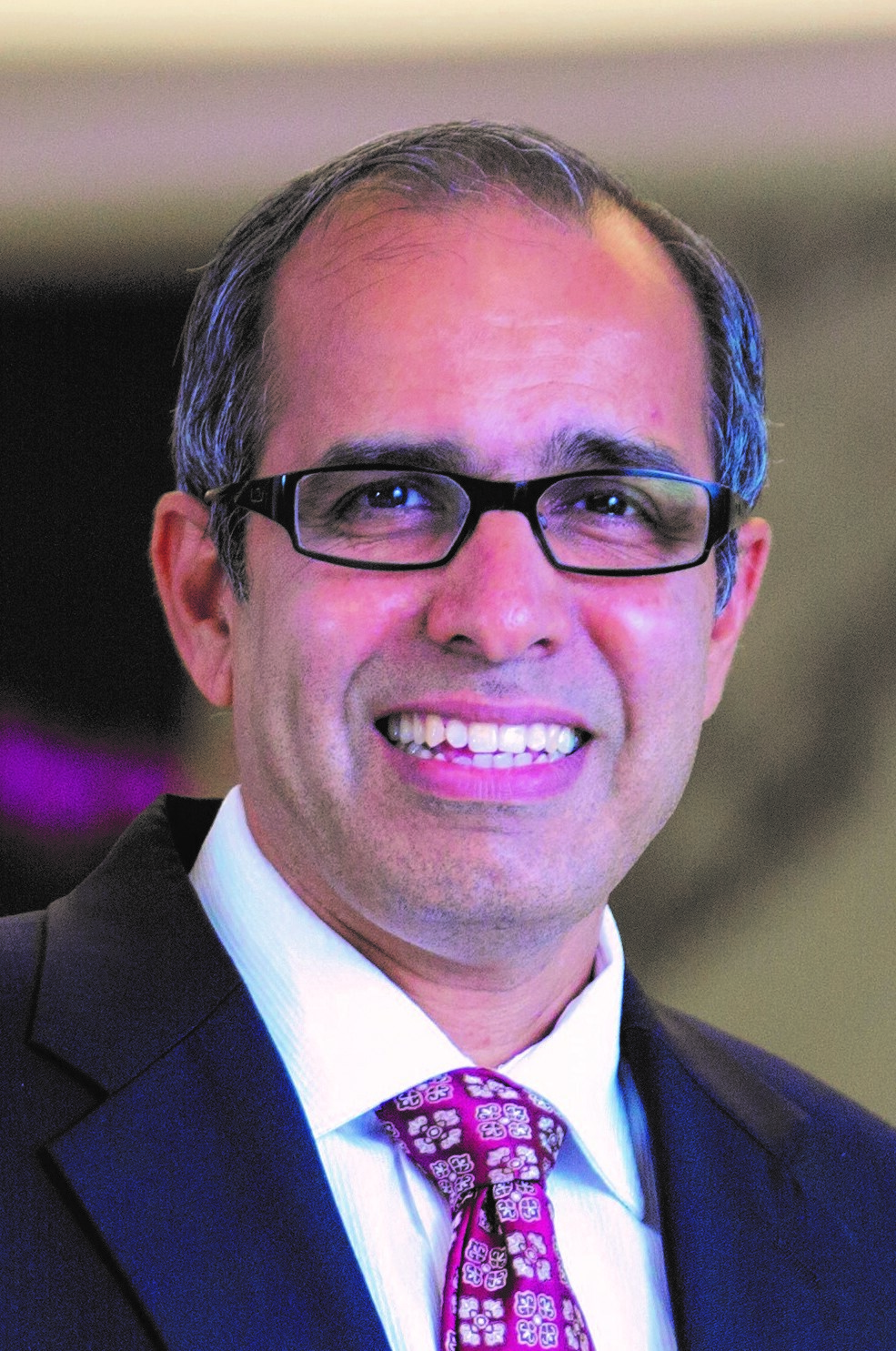 Satya is Partner and Head of Infrastructure, Government and Healthcare for Singapore and Indonesia with KPMG. He has worked on urbanisation and transport projects over the last 25 years across Asia and the Middle East. In particular, he has worked on the financing and commercial models using transport as a catalyst for the economic development of cities. He has advised on transit-oriented developments and commercial programs to improve the viability of mass rapid transit infrastructure.

He is a key member of KPMG's Global Future Transport Technology network and has advised clients on the development of Electric Vehicle and Autonomous vehicle strategies. He has worked with cities on the opportunities and challenges posed by AV using KPMG's Autonomous Vehicle Readiness Index (AVRI).

Satya is a Chartered Accountant from the Institute of Chartered Accountants of India and holds an MBA from the Indian Institute of Management, Ahmedabad.
Topics: AI / Machine Learning / Deep Learning, Others
Industry: Urban Mobility (USS)