Should We All Be Venture Capitalists?
Presented by General Assembly
Partnered with SGInnovate, Endowus and The New Savvy
Join us as we hear from a panel of Venture Capitalists on their inside perspectives. The event will start with a talk by Sam Rhee, former CEO of Morgan Stanley Asia Investment Management, who currently invests in and sits on a few FinTech companies. Following that, a panel of VC representatives including Sam, will come together for a discussion on the challenges of Venture Investing.
Date: 16 May 2019, Thursday
Time: 6:30pm to 9:00pm
Venue: 32 Carpenter Street, Singapore 059911
Programme Details:
6:30pm – 7:00pm: Check-in & Networking
7:00pm – 7:45pm: Talk and Panel Discussion
7:45pm – 8:15pm: Q&A
8:15pm – 9:00pm: Networking
Speakers:
Sam Rhee, Chief Investment Officer, Endowus
Kenrick Drijkoningen, Founding Partner, LuneX Ventures
Varun Mittal, ASEAN Fintech Lead, EY
Victor Tan, Director of Venture Investing, SGInnovate
Pocket Sun, Managing Partner & Co-Founder, SoGal Ventures
Speakers' Profiles:
Sam Rhee, Chief Investment Officer, Endowus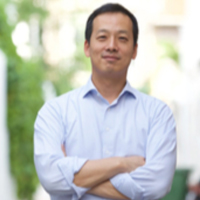 Sam has over 24 years of investment experience, spending the bulk of that time at Morgan Stanley. He is the former Chief Executive Officer and Chief Investment Officer at Morgan Stanley Investment Management in Asia. Sam managed investment portfolios in excess of U$10 billion dollars while working with the largest financial institutions in the world. He is a widely recognized leading fintech industry expert and investor in Asia.
During his time in Morgan Stanley, financial technology was beginning to disrupt the industry, especially in areas such as asset management, wealth management and investment advisory services. Inspired by the potential that fintech has, he left his role in search of a more fulfilling and exciting challenge that allows him to make a meaningful impact in the lives of others.
As the Chief Investment Officer of Endowus, Sam is responsible for the company's asset allocation and investment selection. He heads the Investment Committee and ensures holistic portfolios for every investor. He is a firm believer that individuals should have access to the same knowledge and resources that are made available to institutional investors. With this vision, Sam utilises technology to create a digital solution to financial advisory and wealth management.
Sam believes that "the future of financial advice and investments will be greatly shaped by technology and financial technology companies need to deepen their domain expertise and creatively solve the great problems of our times. This includes allowing each individual to prepare better their financial future and bring value to the greater society".
Beyond his passion for finance and technology, Sam has a voracious reading appetite. He enjoys outdoor sports with his wife and three children.
Kenrick Drijkoningen, Founding Partner, LuneX Ventures
Kenrick is the founding partner of LuneX Ventures, the dedicated crypto and blockchain fund by Golden Gate Ventures
Varun Mittal, ASEAN Fintech Lead, EY
Varun Mittal is the ASEAN FinTech Leader at EY covering emerging technology and business models in financial services across ASEAN. Previously, Varun was the first marketing and sales employee at helloPay (acquired by ANT Financial, Alibaba Group), led payments for Samsung in ASEAN and developed regional mobile payment solutions at Singtel Group. Prior his work in payments, Mittal worked at Microsoft and Gemalto. He holds an MBA from the National University of Singapore. Varun is also part of founding team of Singapore Fintech Association & ASEAN Fintech Network, working closely with startups, educational institutions, investors and regulators across ASEAN.
Victor Tan, Director of Venture Investing, SGInnovate
Victor Tan is currently part of SGInnovate's Venture Investing team in Singapore and concurrently manages investments and operations in North America. SGInnovate is focused on enabling entrepreneurs in Singapore to build start-ups with a strong emphasis on science and deep technology. As a private organization owned by the Singapore Government, they bring together partners from the private sector, institutes of higher learning, and research organizations as part of Singapore's broader ecosystem of innovation.
Pocket Sun, Managing Partner & Co-Founder, SoGal Ventures
Pocket Sun is Co-founder and Managing Partner of SoGal Ventures, the world's first female-led millennial venture capital firm investing in startups in North America and Asia Pacific. In the past three years, the two partners of SoGal Ventures have made 50+ startup investments around the world. Shortly after receiving her Master's Degree from the University of Southern California in Entrepreneurship and Innovation, Pocket became one of the youngest persons ever to be on the cover of Forbes Magazine at the age of 24.
As a disruptor in venture capital and advocate for diversity, Pocket is frequently invited to speak to organizations such as PwC, Coca Cola, Credit Suisse, Accenture, Ogilvy & Mather, London Business School, National University of Singapore, and at the world's top tech and business conferences including Microsoft CEO Summit, Fortune's Most Powerful Women Summit, and TEDx. She has been recognized with many awards and features for her entrepreneurial achievements, including Forbes 30 Under 30 in VC, BBC World News, Fortune, CNBC, LinkedIn Top Voices, Harper's BAZAAR "Women of Our Time", CCTV, The Straits Times, Tatler "Generation T", Channel News Asia, DBS "Asian Unstoppables", 2017 Change Maker Award in "Next Generation Leadership", etc. Pocket was also the host of Start-Up Season 5 (Shark Tank of Singapore) which aired in 26 Asian markets, and has a Chinese podcast with 1 million+ listens.
Don't miss out on more content on our YouTube channel related to investing in deep tech!
Topics: Investments
You may also like the following: