Rising Stars in HealthTech: Data and Artificial Intelligence
Presented by General Assembly. Partnered With SGInnovate and Galen Growth Asia
SGInnovate, General Assembly and Galen Growth Asia are teaming up for a series of events with some of the most inspiring Southeast Asian healthtech founders and leaders. In a candid discussion, they will share their stories and insights on:
their journeys so far;
the challenges they have encountered;
what they are currently working on;
their advice on healthtech and insights about innovations in the healthcare industry;
the importance of fostering community and collaborations in the healthtech space;
and more.
Date: 25 February 2019, Monday
Time: 7:00pm to 9:00pm
Venue: 32 Carpenter Street, Singapore 059911
Speakers:
Varun Panjwani, Chief Executive Officer, Health FX
Dario Heymann, Chief Research Officer, Galen Growth Asia
Hossein Nejati, Chief Technology Officer, KroniKare Pte Ltd
Programme Details:
6:30pm – 7:00pm: Check-in & Networking
7:00pm – 7:45pm: Panel / Lightning Talks
7:45pm – 8:15pm: Q&A
8:15pm – 9:00pm: Networking
Speakers' Profiles:
Varun Panjwani, Chief Executive Officer, Health FX
Experienced Chief Executive Officer with a demonstrated history of working in the Blockchain, Healthcare Industry and Digital Services. Skilled in Digital Strategy, Healthcare Marketing, Team Management, Web and Social Media. Passionate entrepreneur with a Bachelor of Business Administration (B.B.A.) focused in Finance & Information Systems, with a Minor in Social Science from The Hong Kong University of Science and Technology.
Dario Heymann, Chief Research Officer, Galen Growth Asia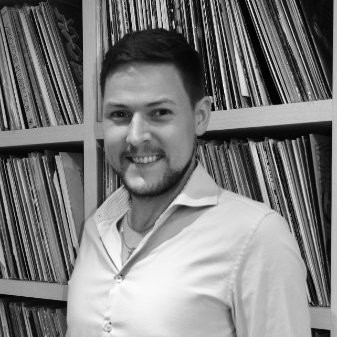 Dario is the Chief Research Offer of Galen Growth Asia. He joined in 2016 as the founding Research Manager where he supported the building of HealthTech Alpha; Asia's only database and analytics platform dedicated to HealthTech ventures. HealthTech Alpha, remains the only database and analytics provider for digital health in Asia, delivering accurate and regularly curated information to investors, industry innovation leaders, startups CxOs, and researchers.
Since 2018 he is acting as Chief Research Offer, managing the database and the research engagement with clients, such as Pharmaco, insurance companies, investors and tech companies.
As well as overseeing and managing the development of the analytic platform, Dario is also responsible for the overall research and market intelligence of the HealthTech ecosystem in Asia which helps inform and improve organisations' overall strategy by grounding decisions in real-world evidence and analysis. Dario helps organisations grow by providing insights and comprehensive sources, vital to monitor the pulse of the ecosystem and accelerate business strategies.
Prior to Galen Growth Asia, Dario has worked in drug discovery mainly for the development of novel drugs in oncology, both in pharma and academia in Singapore, China and Germany. Apart from building Galen Growth Asia Dario is pursuing his doctorate in Material Science and Engineering working on novel biodegradable materials that can be used for prosthesis.
Dario holds Masters in Material Science & Engineering, Biochemistry, and Molecular Biology.
Hossein Nejati, Chief Technology Officer, KroniKare Pte Ltd
Hossein Nejati, co-founder and CTO of KroniKare has a PhD in machine learning and image processing from NUS, and has been a postdoctoral fellow at Singapore University of Technology and Design, and MIT, Department of Brain and Cognitive Sciences. During the his career, Hossein has been working alongside nurses and medical practitioners in Singapore and the US, publishing 30 papers in the field, and participated in developing core machine learning and data analysis modules in teams of different mix.
Topics: MedTech / HealthTech / BioTech