Reverse Pitch: Supply Chain and Logistics
Presented by SGInnovate and Singapore Economic Development Board (EDB)
Artificial Intelligence, advanced robotics, blockchain technology, big data and the Internet of Things transform the supply chain and logistics industry every day. To better meet new market demands and achieve operational excellence, supply chains of the future need to be more agile, sustainable and resilient, particularly following the Covid-19 pandemic. Supply chain professionals have recognised that to solve the industry's most pertinent problems; they need to transform their business models, adopt digital technologies, and collaborate with the ecosystem, particularly with startups.
 
Presented by SGInnovate and EDB, the by-invitation-only Reverse Pitch event series aims to spotlight market demands for frontier technologies to better inform the startup community to support their go-to-market efforts. At these Reverse Pitch events, corporate leaders will present their problem statements and innovation needs that they are open to working with startups on. This session on Supply Chain and Logistics will feature stories from three leading supply chain companies – Bolloré Logistics, Schneider Electric, and Unilever Foundry.
 
The Reverse Pitch series is part of SGInnovate and EDB's Open Innovation partnership, with the aims to connect open innovation leaders in Singapore and the region, promote corporate innovation projects and adoption, and catalyse corporate-startup collaborations.

Date: 18 May 2021, Tuesday
Time: 4:00pm - 5:15pm (Singapore Time / UTC +8)
 
Programme:
4:00pm – 4:05pm: Opening Remarks by Dr Lim Jui, CEO, SGInnovate
4:05pm – 4:10pm: Opening Remarks by Chng Kai Fong, Managing Director, EDB
4:10pm – 4:25pm: Fireside Chat on Open Innovation: Corporate-Startup Collaborations with
Lalitha Bhaskara, VP – SAP.iO foundries Asia Pacific Japan & China
Bernard Siew, Vice President, Innovation, Changi Airport Group (CAG).
Moderator: Ethan Lim, Assistant Vice President, Innovation, EDB
4:25pm – 4:30pm: Introduction of Reverse Pitch and Remarks by SGInnovate
4:30pm – 4:45pm: Presentation and Q&A with Bollore Logistics by Fabien Tertois, Head of Innovation, Bolloré Logistics Singapore
Bolloré Logistics is a major international supply chain operator and ranks among the world's top ten transport and logistics groups with an integrated network of 600 agencies in 109 countries. Placing customers at the heart of its strategy, Bolloré Logistics is committed to designing innovative, robust and agile solutions. Through the reliable management of the entire supply chain, the company has developed a high level of resilience, enabling it to control risks by securing transport plans through alternative options and to lead a continuous improvement policy over the long term while acting as an ethical and responsible player.
4:45pm – 5:00pm: Presentation and Q&A with Schneider Electric by Gautam Kamdar, Vice President – Supply Chain Planning, Schneider Electric 
Headquartered in France with a strong presence in Singapore and the region, Schneider Electric is a global multinational company providing energy and automation digital solutions for efficiency and sustainability. Schneider has been well recognised as a global supply chain leader. In May 2020, Schneider was #4 in the 2020 Gartner Supply Chain Top 25 global ranking and #1 in Europe Top 15. Building on the company's Tailored, Sustainable, Connected 4.0 supply chain strategy, Schneider is looking to build the supply chain of tomorrow, transforming their global supply chain operations comprising some 200 manufacturing plants in 44 countries and 97 distribution centres.
5:00pm – 5:15pm: Presentation and Q&A with Unilever Foundry by El-Okda Essam, Global Digital Transformation Director for Supply Chain Logistics, Unilever
Foundry SEAA is Unilever's corporate innovation arm focused on growth and good. We partner with nimble startups to future-proof Unilever and the communities we serve and operate in. Supply Chain innovation is a 2021 priority pillar as any transformation, and efficiency initiatives will have a significant impact that reverbs across the organisation.
Speakers' Profiles:
Dr Lim Jui, CEO, SGInnovate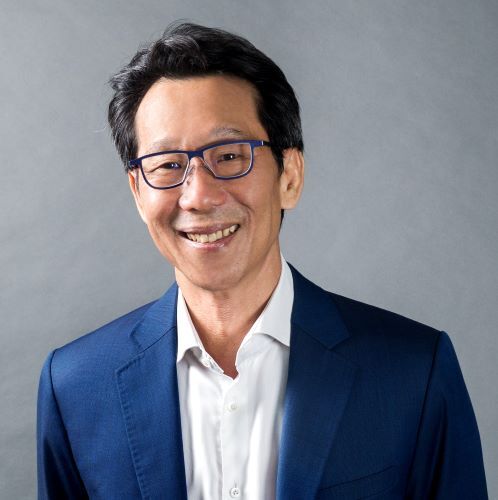 As CEO of SGInnovate, Dr Lim Jui has overall leadership of the organisation that is committed to helping entrepreneurial scientists build and scale Deep Tech startups. At SGInnovate, Jui and his team work closely with a wide range of partners and co-investors to back this unique group of founders, who are looking to solve global challenges with their research-based solutions. This is done through equity-based investments, access to the Deep Tech ecosystem and talent network, as well as by providing business-building support.

While he trained in medicine, Jui had spent most of his professional life in the business of science and innovation. He was Director of Investments, Bio*One Capital; CEO of Merlin MD, a medical device company; Executive Director of the Medical Engineering Research and Commercialisation Initiative (MERCI) at the National University of Singapore (NUS); and Programme Director of the Singapore-Stanford Biodesign Programme (SSB), a joint venture between the Agency for Science, Technology and Research (A*STAR), the Singapore Economic Development Board (EDB) and Stanford University. Before joining SGInnovate, Jui was CEO of NTUitive, the innovation and enterprise company of the Nanyang Technological University (NTU).

He currently serves on the advisory boards of IPOS International, the business arm of the Intellectual Property Office of Singapore (IPOS), and several startup companies. He was previously a board member of the Building and Construction Authority (BCA) in Singapore.

Jui received his Bachelor of Arts (BA, Biological Sciences and East Asian Studies) and Doctor of Medicine (MD) at Columbia University. He then obtained his Master of Medicine (Anaesthesiology and Surgical Intensive Care) from NUS. He remains a registered medical practitioner today.

Chng Kai Fong, Managing Director, EDB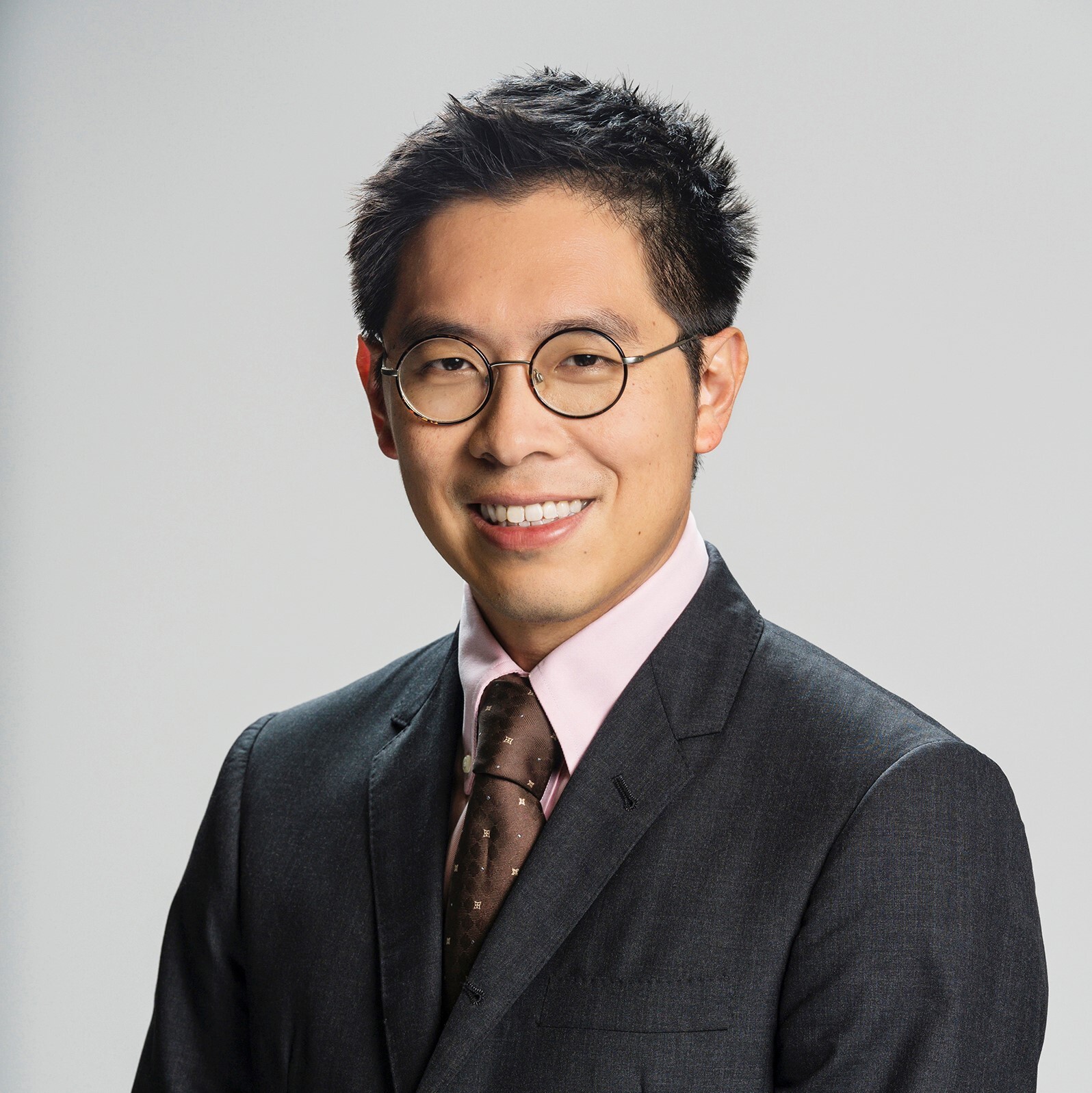 Mr Chng was appointed Managing Director of the Singapore Economic Development Board (EDB) on 1 October 2017.

Before EDB, Mr Chng was the Principal Private Secretary to the Prime Minister. He had also served in the Ministry of Trade and Industry, Civil Service College, Ministry of Home Affairs, and the Ministry of Communications and Information. As part of the Public Service's development programme, Mr Chng was also seconded for two years to Shell.

Mr Chng graduated from the University of Cambridge with a Master in Engineering in 2001, and from Stanford University's Graduate School of Business with a Master of Science in Management in 2012.

Mr Chng is married with two daughters and a son. In his younger days, he freelanced as a Euphonium player and an amateur conductor. These days, he waves his hands when classical music is playing on the radio, to the bewilderment of his children.

Lalitha Bhaskara, VP – SAP.iO foundries Asia Pacific Japan & China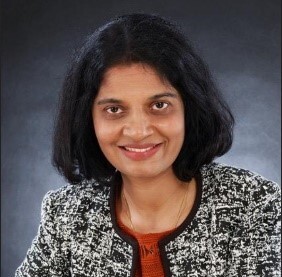 Lalitha is the VP of SAP.iO foundries for Asia Pacific Japan & China. She is responsible for the network of top-tier startup programs in these regions that incubates startup innovation to strategically expand SAP's ecosystem around SAP data sets, technologies, and APIs, provide access to customers and direct investments into early-stage startups in areas strategic to SAP.

Prior to joining SAP, Lalitha was Vice President, Strategy and Operations for APJ for Workday where she was instrumental in building Business operations, Inside sales & Value management teams to drive early market entry, GTM strategy and execution for APJ markets. Before joining Workday, Lalitha led Corporate and Business Development teams at Akamai driving M&A, Strategic partnerships & Start-up initiatives. 

Previous to Akamai, Lalitha was head of Markets Strategy for APJ in SAP Corporate Strategy team-leading and defining strategic initiatives like country growth plans, go-to-market / new market entry, integration & monetization of innovations and acquisitions for APJ markets. Before that, she was a product designer of material handling systems. 

Lalitha spends her free time in maker spaces helping high school students design and makes products. She holds a bachelor's degree in Mechanical Engineering and a dual MBA in General Management from Anderson School of Management, UCLA and the National University of Singapore. 
Bernard Siew, Vice President, Innovation, Changi Airport Group (CAG)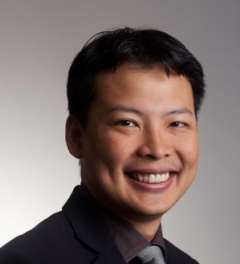 Bernard Siew is the Vice President, Innovation, Changi Airport Group (CAG). He set up the innovation team within CAG in 2015 and spearheaded the innovation efforts since. His key responsibilities include building an innovation partnership network and develop processes within the organisation to co-innovate, develop and implement practical innovations at Changi Airport. Prior to this role, Bernard was the Deputy Director, Innovation & Enterprise, National Research Foundation (NRF) and responsible for the formulation of innovation policies to support the commercialization of R&D in Singapore. Prior to that, Bernard was the Head of EDB; where he focused on the growth and development of the Media & Digital Entertainment sector. He graduated with a BSc in Mechanical Engineering from the University of Michigan, USA; and an MSc in Mechanical Engineering from Stanford University, USA.
Fabien Tertois, Head of Innovation, Bolloré Logistics Singapore​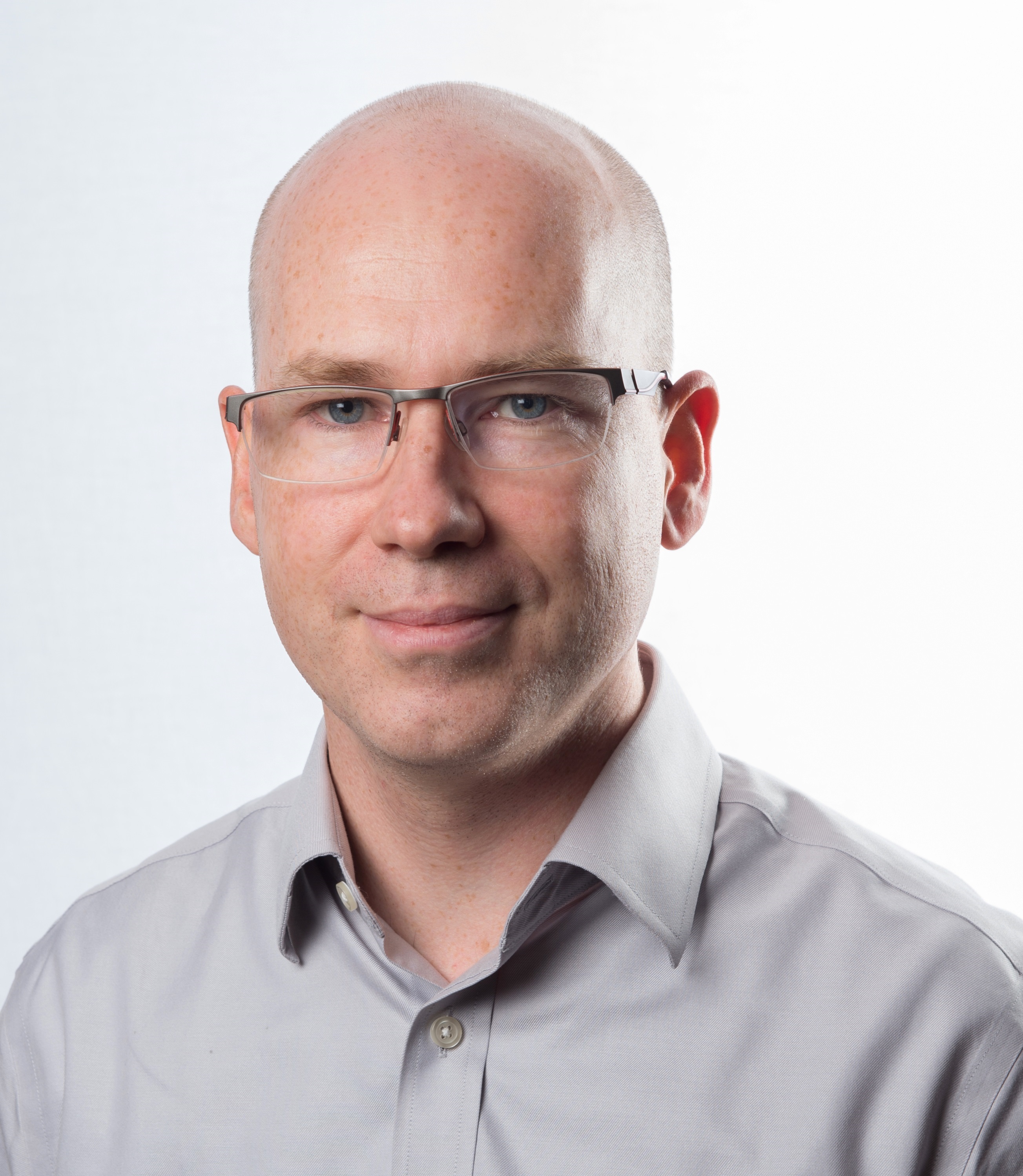 Innovation and Technology are business enablers - that improve operations, design new products, create new markets. As Head of Innovation at Bolloré Logistics Singapore, Fabien's role is to leverage current practices and create breakthroughs to deliver simple, pragmatic and efficient solutions to business issues pertaining to Digitisation, Automation and Sustainability. Fabien is also in charge of the B.Lab Singapore, Bolloré Logistics' APAC Innovation Centre.

Fabien is a seasoned team leader with broad experience in the digital transformation of industrial companies. He used to manage the Industry 4.0 program within Firmenich, one of the main Flavors and Fragrances players. Prior to that, he was a management consultant in France, involved in PLM and Industry 4.0 projects for Mews Partners, in charge of the Digital Factory practice. Before joining Mews Partners, Fabien managed a portfolio of information systems and continuous improvement projects at energy conglomerates Areva and Framatome.

Gautam Kamdar, Vice President – Supply Chain Planning, Schneider Electric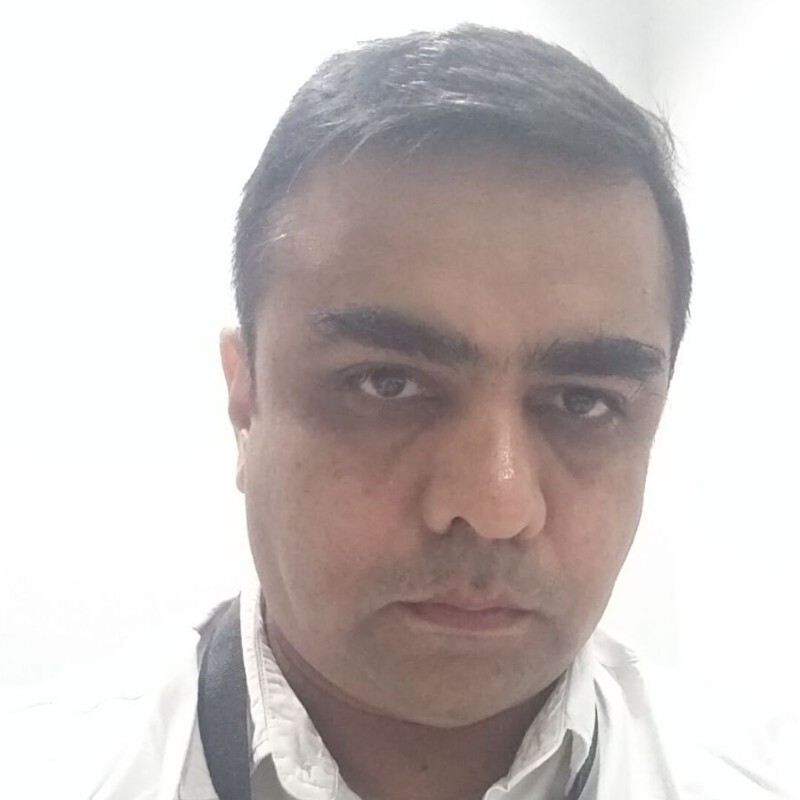 As vice president of Supply Chain Planning, Gautam leads the Global Analytics and S&OE (short-range planning) processes at Schneider Electric. An advocate of innovation and transformational change, he has spearheaded multiple initiatives, including Data Mining, Machine Learning, Artificial Intelligence and Natural Language Processing. Holding a degree in Chemical Engineering and an MBA, Gautam started his career in Purchasing at a paints and coatings manufacturer in Mumbai before transitioning to Supply Planning at Motorola, then a stint at Google before assuming his current role at Schneider Electric.

El-Okda Essam, Global Digital Transformation Director for Supply Chain Logistics, Unilever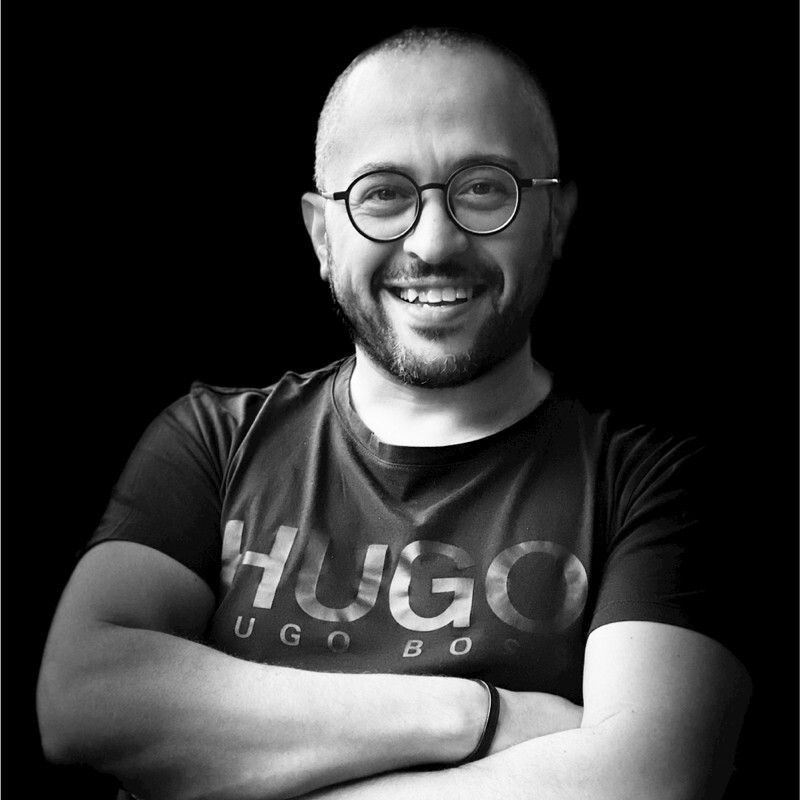 As Unilever's Supply Chain Global director, Essam is leading Digital Transformation for Logistics. Transforming Logistics function to fit into digital ecosystem, With all rounded leading-edge experience, skills and leadership capabilities inquired across different functions, spanning from Procurement and R&D to Logistics, Sourcing and Manufacturing, Essam's experience gives him an edge to unlock the value of  the responsible digital transformation & help business growth.

Moderator's Profile:
Ethan Lim, Assistant Vice President, Innovation, EDB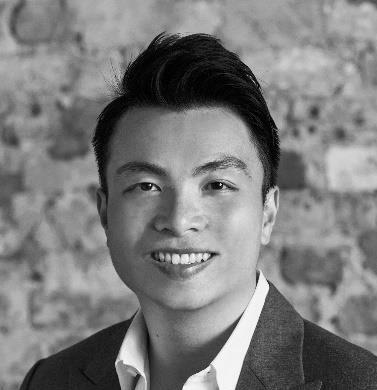 Ethan is the Assistant Vice President in the Innovation division in the Economic Development Board (EDB). He oversees efforts to drive corporate-start-up collaborations and is responsible for the implementation of the Global Innovation Alliance programme (to connect Singapore-based companies with overseas technology solution providers). Before joining EDB, Ethan was a submarine officer in the Republic of Singapore Navy. He graduated with a BA in Political Science from the National University of Singapore.
You may also like the following: