Reverse Pitch: Advanced Manufacturing
Presented by SGInnovate and Singapore Economic Development Board (EDB)
In this digital age, the concept of Open Innovation is to better use shared resources among corporates and startups to solve complex problems today. The manufacturing industry has thus recognised the need for more innovative solutions to keep up with the highly digitised world or widely termed Industry 4.0. Artificial Intelligence, advanced robotics, IIOT and digital twin have significantly reduced maintenance costs and quality improvement. To better pivot themselves to embrace these transformational technologies, manufacturers thus seek to collaborate with the ecosystem, particularly with startups.

Presented by SGInnovate and EDB, the Reverse Pitch event series aims to spotlight market demands for frontier technologies to better inform the startup community to support their go-to-market efforts. At these Reverse Pitch events, corporate leaders will present their problem statements and innovation needs that they are open to working with startups. This session on Advanced Manufacturing will feature business needs from leading manufacturing companies such as Bosch Rexroth, Infineon Technologies, Toyota Daihatsu Engineering & Manufacturing and TVS Motors.

The Reverse Pitch series is part of SGInnovate and EDB's Open Innovation partnership, with the aims to connect open innovation leaders in Singapore and the region, promote corporate innovation projects and adoption, and catalyse corporate-startup collaborations.

Date: 31 Aug 2021, Tuesday
Time: 4:00pm – 5:20pm (Singapore Time / UTC +8)
Programme:
4:00pm - 4:05pm: Welcome Remarks by SGInnovate and EDB
4:05pm - 4:20pm: Fireside Chat with
Dr David Jakubovic, R&D Senior Director - Open Innovation & Sustainable Packaging (Europe & Asia), Procter & Gamble

Moderator: Ethan Lim, Assistant Vice President - Innovation, EDB
4:20pm - 5:20pm: Presentations and Q&A by
Bosch Rexroth

Infineon Technologies

Toyota Daihatsu Engineering & Manufacturing

TVS Motor Company

About the Presenters:
Bosch Rexroth

Established in 1977, Bosch Rexroth Pte Ltd has been serving our customers with competency and competitiveness for more than 40 years with our two product groups, Hydraulics and Factory Automation. Our competency comes from our ability to provide local value add to our best-in-class components from our production factories, engineered with the specialist knowledge we possess locally while our competitiveness comes from our ability to add value and efficiency for our customers, through our combined strength as a company, for all "Drive and Control" requirements.

Infineon Technologies

Here at Infineon, we combine entrepreneurial success with responsible action to make life easier, safer and greener. Barely visible, semiconductors have become an indispensable part of everyday life. Ranked one of the global top 10 semiconductor companies, we play a key role in shaping a better future – with microelectronics that link the real and the digital world. Our semiconductors enable efficient energy management, smart mobility, as well as secure, seamless communications in an increasingly connected world.

Toyota Daihatsu Engineering & Manufacturing

Toyota Daihatsu Engineering & Manufacturing Co, Ltd (TDEM) is Toyota's regional headquarter in the Asia Pacific region, based in Thailand. TDEM supports manufacturing activities for Toyota models in the region, with the aim to be an innovative automobile manufacturing company.

TVS Motor Company
TVS Motor Company is a reputed two and three-wheeler manufacturer and is the flagship company of the USD 8.5 billion TVS Group.

We believe in Championing Progress through Mobility. Rooted in our 100-year legacy of Trust, Value, and Passion for Customers and Exactness, we take pride in making internationally aspirational products of the highest quality through innovative and sustainable processes. We endeavour to deliver the most superior customer experience at all our touch points across 60 countries.

We are the only two-wheeler company to have received the prestigious Deming Prize. Our products lead in their respective categories in the J.D. Power IQS and APEAL surveys for four years. We have been ranked No. 1 Company in the J.D. Power Customer Service Satisfaction Survey for consecutive five years.

Speaker's Profile:
Dr David Jakubovic, R&D Senior Director - Open Innovation & Sustainable Packaging (Europe & Asia), Procter & Gamble





Dr David Jakubovic graduated from Imperial College London with a PhD in Chemistry in 1988. He has worked for 33 years in R&D with Procter & Gamble, based in Europe, the USA and Asia. His first 25 years were spent in their Beauty, Health and Grooming businesses, leading R&D and innovation programmes in Europe, North America and Globally. For the last 8 years, he has worked in their Corporate R&D function leading their Connect+Develop (Open Innovation) program, firstly in Europe and then in Asia, located in Singapore. He has recently assumed responsibility for Sustainable Packaging in Asia and Europe and is now located in the UK. David is passionate about consumer-centric innovation, has experience in Open Innovation across the entire innovation ecosystem and has a particular interest in creating sustainable innovation outcomes that can be a force for growth and a force for good.

Moderator's Profile:
Ethan Lim, Assistant Vice President - Innovation, EDB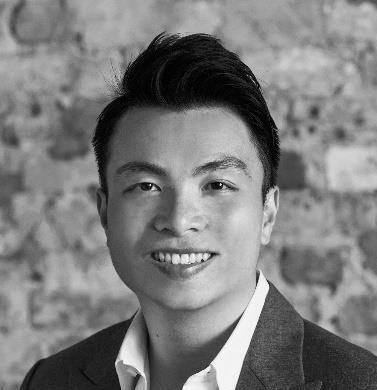 Ethan Lim is the Assistant Vice President in the Innovation division in the Singapore Economic Development Board (EDB). He oversees efforts to drive corporate-startup collaborations and is responsible for the implementation of the Global Innovation Alliance programme (to connect Singapore-based companies with overseas technology solution providers). Before joining EDB, Ethan was a submarine officer in the Republic of Singapore Navy. He graduated with a Bachelor of Arts in Political Science from the National University of Singapore.
Topics: Advanced Materials and Engineering
Industry: Advanced Manufacturing