Real Successes and Applications of Digital Health
Presented by Healint
Partnered with SGInnovate
With levels of investments that have never been seen before (billions of dollars and counting), Digital Health is now moving faster than ever and every player in the industry needs to include it in their corporate strategies – from pharma companies to insurers, even brick and mortar hospital chains. However, the maturity level of corporates varies greatly, which dramatically impacts the success of the digitisation process in these organisations. During this fireside chat, industry veterans François Cadiou and Julien de Salaberry will share about the latest successes observed in Digital Health and how the stakeholders involved, from the corporates to the startups, manage to make it a success.
Date: 20 March 2019, Wednesday
Time: 5:00pm to 7:00pm
Venue: 32 Carpenter Street, Singapore 059911
Speaker: François Cadiou, Founder & CEO, Healint
Moderator: Julien de Salaberry, Co-Founder & CEO, Galen Growth Asia
Programme Details:
5:00pm – 5:30pm: Registration
5:30pm – 6:30pm: Fireside Chat and Q&A
6:30pm – 7:00pm: Networking
Speaker's Profile:
François Cadiou, Founder & CEO, Healint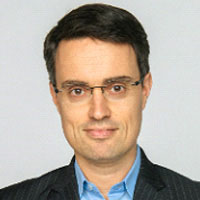 François Cadiou is the CEO and Founder of Healint, a health tech company that helps the one billion people who suffer from migraine and other neurological conditions. Healint is the developer of the world's largest migraine tracking and research platform, Migraine Buddy.
Before founding Healint in 2013, François was a senior technology and operations executive for the global biopharmaceutical giant Sanofi. His roles encompassed the development of key strategies and programs to improve the efficiency of drug development and of clinical trials for operations in Japan and in Europe. Cadiou later consulted for several international MedTech firms and innovative technology start-up companies.
His inspiration for Healint arose out of a medical emergency when his father suffered a sudden stroke. François and his team realized there were numerous uses for technology that would allow people to monitor behaviour, stress and other factors that could potentially predict the onset of a medical episode. This could be for stroke or a complex condition like migraine.
In 2014, François collaborated with top scientists and researchers and launched Migraine Buddy, which is now the top migraine tracking platform in the world with more than one million users. People use the Migraine Buddy app to track and record their migraine symptoms and condition. The patient reported outcomes generated via the platform helps patients understand their condition, and get the best possible diagnosis and treatment, and insights for research and clinical trials.
Born and raised in France, François has always been a natural problem solver and computer enthusiast. Time spent in the health care clinic where his mother worked inspired an interest in health care and the potential to find efficient solutions through technology to major health care challenges.
François received his MBA from Insead and a Master's Degree in Science from ESSCA in Angers, France, and currently resides in Singapore with his wife and daughter.
Moderator's Profile:
Julien de Salaberry, Co-Founder & CEO, Galen Growth Asia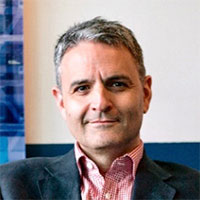 Julien is the Co-Founder and CEO of Galen Growth Asia (GGA), the leading exclusive HealthTech research, analytics and advisory firm in Asia Pacific serving Fortune 500 companies and global investors.
GGA has built a portfolio of solutions to catalyse direct collaboration between enterprises, startups and investors to prototype, evaluate and implement HealthTech solutions and create significant financial and social value.
GGA was founded by HealthTech innovators and is at the epicentre of digital health innovation in Asia Pacific. GGA seeks to transform healthcare in Asia Pacific through the passion of the innovator, the agility of the startup, the expertise of the enterprise and the funding of the investor. Together, we strive to bring the value and the promise of digital health innovation, in collaboration with all those who believe in improving and democratising patient outcomes across Asia Pacific.
Julien is a healthcare change catalyst and evangelist who challenges the status quo in healthcare whilst understanding the world in which healthcare providers and organisations function. He strongly believes that medicine and healthcare are being transformed, similarly to other sectors, by the fourth industrial revolution (IR4).
With over 15 years of experience in healthcare with leading brands including Eli Lilly, Boston Scientific, Baxter, GSK, Merck&Co, Julien has a deep understanding of organic and inorganic growth in healthcare in both developed and emerging markets. He has gained extensive international business experience across Europe, the Middle East and Asia.
In 2012, he founded The Propell Group, a boutique venture investor and advisory firm, based in Singapore, which focuses on HealthTech startups and growth companies.
Julien also co-founded the Global Cancer Research & Commercialisation Fund in 2016 to establish greater collaboration and open innovation between research institutes, research foundations and investors from all corners of the globe. Julien co-wrote iDisrupted (published in November 2014) which focused on creating an understanding of the IR4's significant technological changes which are just beginning to re-shape our daily lives. He is currently co-writing the sequel to address how it is changing society.
In addition, he is a regular speaker on HealthTech / Digital Health Innovation and Disruption.
Topics: MedTech / HealthTech / BioTech