Public Blockchain Analytics
Presented by SGInnovate
Partnered with Google.
All cryptocurrencies by design are built on public blockchains (aka public distributed ledgers), otherwise they would be simply private ledgers. The data in these blockchains are not easy to access or understand. A group of open source developers are working on Blockchain ETL, a project to make the data accessible and amenable to analysis. We'll take a look at the details of what this project does and how it works, as well as what the resulting data can be used for.
Date: 7th March 2019
Time: 5:30pm - 7:30pm
Venue: 32 Carpenter Street, Singapore 059911
Speaker:
Allen Day, Developer Advocate, Google Cloud
Programme Details:
5:30pm - 6:00pm: Registration
6:00pm - 7:00pm: Public Blockchain Analytics
7:00pm - 7:30pm: Q&A and Networking
Speaker's Profile:
Allen Day, Developer Advocate, Google Cloud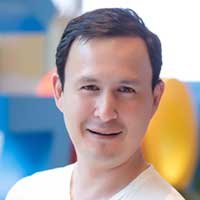 Allen Day is a developer advocate with Google Cloud. He is focused on applications of data and analytics in the biotech and fintech industries.
Topics: Blockchain, Data Science / Data Analytics