Precision Healthcare for the Population
Presented by SGInnovate and PRECISE
Precision medicine aims to find the best, personalised treatment for diseases. It includes health approaches that can better predict, prevent, treat, and manage the disease outside hospitals, such as disease prevention and health promotion activities.

In today's context, big data are constantly being utilised for public health programmes. The purpose is to gather sufficient data to predict health risks and suggest personalised recommendations to prevent a disease's onset. Chronic diseases, such as diabetes, can also be managed remotely through monitoring devices to personalise treatments and interventions to the patient's needs. Genetic data, combined with detailed lifestyle, environmental, and clinical data, can yield rich insights into factors contributing to diseases and conditions, allowing for new approaches in tackling them.

Join us in this webinar, where we have experts from various agencies looking into developing a more robust Precision Health infrastructure on the population level. Understand the challenges within Precision Health, and take a glimpse into the future of healthcare with population health programmes.

Date: 23 September 2021, Thursday
Time: 4:00pm - 5:00pm (Singapore Time / UTC +8)

Programme:
4:00pm - 4:05pm: Welcome Remarks by SGInnovate
4:05pm - 5:00pm: Panel Discussion and Q&A on Precision healthcare for the Population
Prof John Chambers, Chief Scientific Officer, Precision Health Research, Singapore (PRECISE)

Prof Ankur Teredesai, Computer Science & Systems - School of Engineering and Technology, University of Washington

Moderator: Dr Jasmine Qiu, Assistant Director, Health and Biomedical Sciences, SGInnovate
Speakers' Profiles:
Prof John Chambers, Chief Scientific Officer, Precision Health Research, Singapore (PRECISE)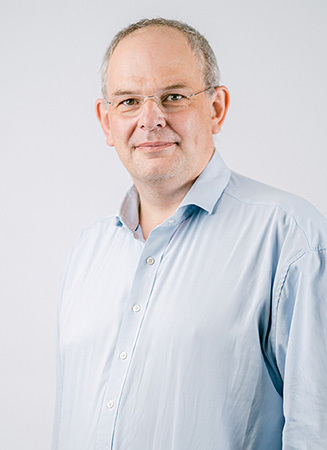 John Chambers is Professor of Cardiovascular Epidemiology at both LKCMedicine, NTU and Imperial College London, UK. He is also Director of the 'Centre for Global Health Research' at LKCMedicine, and of the 'NIHR Global Health Research Unit for Diabetes and Cardiovascular Disease in South Asians' at Imperial College London. Professor Chambers leads unique, large scale prospective population studies South East Asia (Singapore, the 'SG100K study'), South Asia (India, Pakistan and Sri Lanka, 'South Asia Biobank'), and in the UK, that together include >300,000 participants. His personal research is focused on identifying the mechanisms underlying diabetes and premature cardiovascular disease in Asian populations. He also leads translational research that aims to improve health promotion and disease prevention, using personalised and population-based approaches.
As CSO, Prof Chambers will set the research direction and strategy for PRECISE, so that Singapore achieves its goal of being the world leader in Asian Genomics and Precision Medicine.
Prof Ankur Teredesai, Computer Science & Systems - School of Engineering and Technology, University of Washington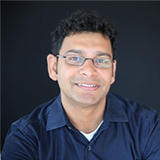 Prof Ankur Teredesai is a Full Professor w Tenure of Computer Science & Systems at the School of Engineering & Technology, University of Washington. Today healthcare technolgy solutions are complex, with increasing emphasis on AI driven software. Dr. Teredesai's research on AI Regulation of solutions for personalization of decisions in healthcare has widespread applications. He is an invited member of global industrial and governmental partnerships pushing the boundries of innovation and policy in this field.
Prof Teredesai has published 100+ papers on machine learning and his work is deployed across various industries (advertising, recommendation systems, global health systems). The work has been recognized in the popular press as well as in academic citations.
Since 2009 his research contributions have led to advancing our understanding of risk and utilization of chronic conditions such as diabetes and heart failure. In 2015, after years of collaborative and applied research on large clinical and claims datasets, Prof. Teredesai founded KenSci, a spin-off form the University of Washington, which was acquired in 2021.
Prof Teredesai served as the Information Officer for ACM SIGKDD (Special Interest Group in Knowledge Discovery and Data Mining) from 2006 to 2018 and as past general Chair of KDD 2019. He is currently an associate editor for ACM SIGKDD Explorations and serves on several program committees of conferences in AI & machine learning.
Prof Teredesai is an active advocate and mentor for non-traditional and women students to take up computing careers.

Moderator's Profile:
Dr Jasmine Qiu, Assistant Director, Health and Biomedical Sciences, SGInnovate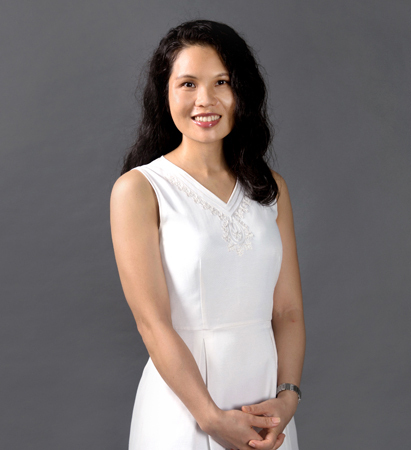 Dr Jasmine Qiu is a medical doctor by training with three years' medical residency. Before joining SGInnovate, Dr Qiu had gained over seven years of commercial experience assuming a wide range of responsibilities including pharmaceutical marketing, supply chain management, operations and business development. As a part of SGInnovate Venture Building team, she is the Project Lead for NRF Central Gap Fund project "Product Development and Verification of a Revolutionary Solution for the Treatment of Glue Ear", leading the activities of product development management, investor and medical device corporates and distributors engagements, market research, commercialisation roadmap formulation and implementation, supplier selection and evaluation, IP licensing negotiation and human resources. She also has provided venture building supports for various SGInnovate portfolio companies, adding values in the areas of market evaluation, product value proposition, business model exploration, fund-ability analysis, deal structure, business plan development, Go-to-Market strategy, product strategy, business development, sales pitch development and POC to scale. Dr Qiu holds a master's degree in business administration from Nanyang Technological University. She cleared all three Chartered Financial Analyst exams in three consecutive years.
Topics: AI / Machine Learning / Deep Learning, MedTech / HealthTech / BioTech
Industry: Health and BioMedical Sciences