The Next Step for Deep Tech in Asia
Presented by SGInnovate
Deep tech companies differentiate themselves from traditional tech by their ability to offer cutting-edge and disruptive technologies based on profound scientific discoveries to solve big societal problems. One would think that any invention or innovation that helps make life easier would inevitably and almost automatically find its way into society. Still, a closer look at the process of commercialisation or, simply put, moving deep tech out of the lab and into the marketplace reveals that while it is one thing to discover, design or develop, it is quite another in taking the next step – to mass produce, monetise or market.

By far, Artificial Intelligence (AI) is the most apparent Deep Tech that has been successfully commercialised. But beyond that, what other Deep Tech innovations can we expect to see in the market moving forward and where can we expect to see them?

Join us in this session as we have Peter Norvig, Director of Research at Google, to share his views on the areas of Deep Tech research that Google believes can be commercialised. A panel discussion with Asian Deep Tech ecosystem players will follow the keynote presentation, to discuss the state of Deep Tech in Asia as well as what we can expect from Asia in Deep Tech.

Date: 13 January 2021
Time: 10:00am to 11:00am (Singapore Time / UTC +8)

Programme Details:
10:00am – 10:05am: Opening Remarks from SGInnovate
10:05am – 10:15am: Keynote Presentation by Peter Norvig, Director of Research, Google
10:15am – 11:00am: Panel Discussion and Q&A on The Next Step for Deep Tech in Asia with:
Sinuhé Arroyo, Founder & CEO, TAIGER

Peter Norvig, Director of Research, Google

Moderator: Suchitra Narayan, Director – Venture Building, SGInnovate
Keynote Speaker's Profile:
Peter Norvig, Director of Research, Google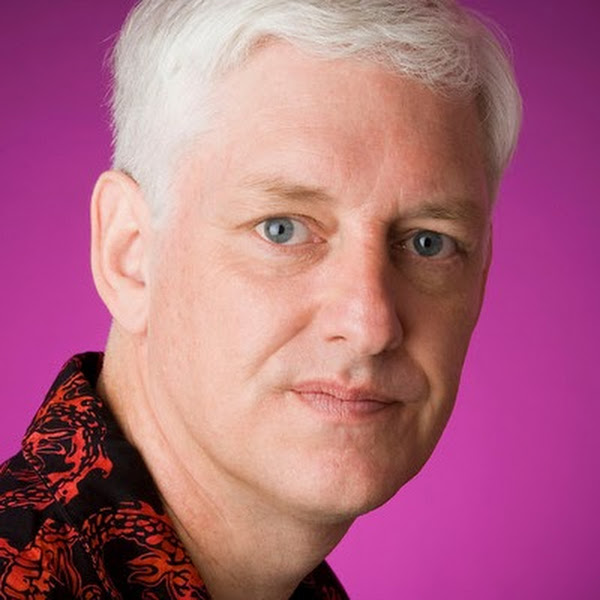 Peter Norvig is Director of Research at Google. Previously, he directed Google's core search algorithms group. He is co-author of Artificial Intelligence: A Modern Approach, the leading textbook in the field, and co-teacher of an Artificial Intelligence class that signed up 160,000 students, helping to kick off the current round of massive open online classes. He is a Fellow of the Association for the Advancement of Artificial Intelligence (AAAI), Association for Computing Machinery (ACM), the California Academy of Science, and the American Academy of Arts & Sciences.

Panellists' Profiles:
Sinuhé Arroyo, Founder & CEO, TAIGER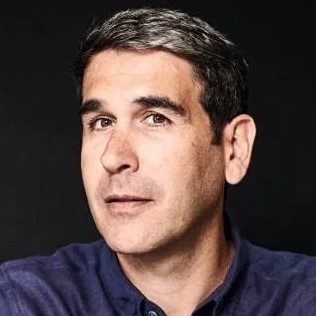 Sinuhé Arroyo is the Founder & Chief Executive Officer of TAIGER, a global Artificial Intelligence (AI) company headquartered in Singapore with offices in five other countries across Europe, America and the Asia Pacific.

He is a Committee Member in the InfoComm Media Development Authority (IMDA) that defines and drives the Technology Roadmap in Singapore, and the AI Chapter of the Information Technology Standards Committee. He is also an Executive Member of both the AI Chapter launched by the Technology Trade Association, SGTech, and the Personal Data Protection Commission in Singapore (PDPC).

Sinuhé is a sought out speaker and has extensive research experience in AI, with numerous international publications in research journals and books. He is also a TEDx speaker on AI.

Prior to launching Taiger, Sinuhé worked as a corporate development manager at Phion AG, where he carried out the acquisition of Visonys AG and successfully established new international business partnerships. Before that, he was a researcher at the Digital Enterprise Research Institute (DERI), taking part in several world-class research projects that laid the foundations for computational semantic technology. Prior to DERI, he worked at iSOCO SA, contributing to one of the first commercial semantic technology projects worldwide back in 2000.

He holds a PhD in AI from the University of Innsbruck (Austria) and an MBA from the University of Chicago Booth School of Business. He still participates as an active member of some entrepreneurial initiatives, including being a judging member of the New Venture Challenge.

He self-taught programming at the age of 10 years old and has authored five patents.


Moderator's Profile:
Suchitra Narayan, Director – Venture Building, SGInnovate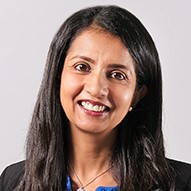 Suchitra Narayan has almost 20 years of experience in product management, business development, new product launches and corporate partnerships across global markets, focusing on Australia and Asia. In her current capacity as Director of Venture Building, Suchi provides business-building guidance in areas such as business planning, commercial strategy and scaling growth to new and 'built-from-scratch' Deep Tech startups. Before SGInnovate, she was Vice President, Sales and Service at Gartner where she was providing strategic advisory to APAC leaders on go-to-market, business development, and commercial strategies in Asia. An engineer by training, she has a particular interest in Artificial Intelligence. She is also passionate about supporting more women in pursuing an education and career in Science, Technology, Engineering and Mathematics.
Topics: AI / Machine Learning / Deep Learning
Industry: Others