Navigating Through the Rise of AI & Automation
Presented by General Assembly
Partnered with SGInnovate
Companies are always looking out for practical applications for new technologies. Intelligent Automation is the new topic of interest for business leaders across industries who are looking to combine cognitive capabilities with robotic process technologies to create a "living" system that goes beyond mundane and repetitive tasks.
It would be extremely advantageous to any organisation that can implement these systems seamlessly, but there is still a gap between the ideation of AI integration and putting these plans into effect. As a result of that gap, there is still fear and anxiety around using AI as well as the added question of the ethical implications of AI such as Facial Recognition and targeted advertising.
Join SGInnovate, General Assembly and a panel of experts at the forefront of AI incorporation for an engaging conversation that will touch on:
Avoiding AI implementation pitfalls
Tactical applications and first-hand examples that are unique for businesses
Avoiding Issues that are a result of AI implementation
The pitfalls of Data Bias
Governmental policies that affect an organization's use of data
Demystifying the fear around AI
Date: 20 June 2019, Thursday
Time: 8:30am – 10:30am
Venue: 32 Carpenter Street, Singapore 059911
Programme Details:
8:30am - 9:00 am: Breakfast & Networking
9:00am – 10:00am: Panel Discussion & Q&A
10:00am - 10:30 am: Networking
Speakers:
Stephen Tracy, Chief Operating Officer, Milieu Insight
Ben Wightman, Head of Data Strategy, Dentsu Aegis Network
Michael Cutler, Chief Data Officer ASPAC, KPMG Lighthouse
Mayda Lim, Head of Technology, China Campus, ANZ
Geok Leng Tan, CEO, AIDA Technologies
Speakers' Profiles:
Stephen Tracy, Chief Operating Officer, Milieu Insight
Stephen is an award winning analytics and research practitioner, analytics evangelist, blogger, teacher, and all- round designer of things made with data. He has more than ten years' experience working in the field of business analytics, primary research and data visualization. He recently joined Milieu Insight, a Singapore based B2C2B consumer data company, as Chief Operating Officer. Prior to joining the Milieu team, Stephen was Managing Director, Southeast Asia at YouGov where he oversaw business operations and growth for 3 markets and 50 staff. He's also held senior roles building, managing and leading data and insight teams at agencies like MRM/McCann and Publicis.Sapient.
Stephen has a deep passion for teaching. He has served as an instructor with the Singapore Civil Service College and General Assembly, frequently guest lectures at the National University of Singapore (NUS), and regularly speaks at industry events across APAC. During his spare time he also maintains a personal blog where he writes about business analytics, storytelling and data visualization at analythical.com.

Ben Wightman, Head of Data Strategy, Dentsu Aegis Network
Ben has a nearly 20-year track record driving tangible, integrated marketing communications results in Asia, Europe and the U.S. for some of the world's top brands. He has extensive consultancy account management and business development experience having served in client service, group strategy, and channel and sales development director roles. On the client-side, he led SAP Asia Pacific's regional marketing communications out of its Singapore-based headquarters.
Ben currently serves as the Dentsu Aegis Network's Head of Data Strategy in Asia Pacific with oversight of the network's marketing mix modelling, analytics and martech services. Reporting into DAN's CDO, Ben is responsible for driving data-led marketing projects across the network, data governance across brands and a culture of people-based marketing throughout the region. He helped organise Google's first agency network Hackathon in Asia Pacific, leading his team to win with the development of a big data creative evaluation tool product.
Having begun his career in Silicon Valley, Ben has particular expertise in the technology industry, CRM, analytics, CDPs and digital transformation and regularly advances collaboration and development opportunities with DAN strategic martech partners like Google, Facebook, Adobe and Salesforce. Ben earned an MBA from the world's leading graduate marketing program at the Kellogg School of Management and currently serves on the Kellogg Alumni Club of Singapore Executive Committee and as a N.U. Global Alumni Ambassador.

Michael Cutler, Chief Data Officer ASPAC, KPMG Lighthouse
Mayda Lim, Head of Technology, China Campus, ANZ
Mayda has over 18 years of global experience in leading and managing technology organisations. She has significant experience in all aspects of managing technology life-cycles including formulating digital strategy as a business enabler, acting as a trusted technology partner to deliver innovative solutions to accelerate business growth and also keeping the lights on for ensuring the effectiveness, reliability and resiliency of technology solution for the business.
She serves in Fudan University special committee focusing in finance technology talent development, as member of the council for Skills Innovation and Productivity Modern Services of the Singapore government advisory committee which evaluates and oversees the implementation of Industry Transformation Maps and EXCO member in ITMA (IT Management Association, Singapore).
Within the industry, she is also known as a strong advocate of diversity and inclusion especially for Women in Technology and digital adoption for kids. She regularly speaks at events on these topic. She serves in various D&I core committee.

Geok Leng Tan, CEO, AIDA Technologies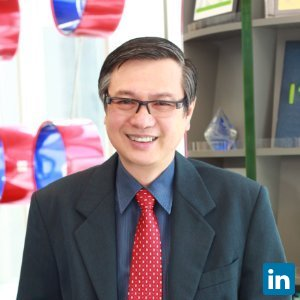 Geok Leng is the CEO of AIDA Technologies, a Singapore company that focuses on AI based predictive analytics and intelligent systems.
Previously, Geok Leng was a Senior Fellow and Executive Director of the Science and Engineering Research Council in A*STAR between 2013 to 2016. Before this period, Geok Leng was the Executive Director of the Institute of Infocomm Research, focusing on creating impactful research in the field of IT and communications.
Geok Leng was also the CTO of IDA Singapore between 2001 to 2011 and served in senior leadership roles in Goldtron Telecommuications, Scientific Generics and Motorola.
AIDA is currently focusing its efforts on scaling its straight-through processing solution for the insurance industry in Singapore and the region.
Topics: Artificial Intelligence / Deep Learning / Machine Learning / Robotics