Maritime Innovation: Connecting Tech & Talent For Decarbonisation
Presented by SGInnovate and Royal Danish Embassy
Singapore and Denmark are small countries, but maritime giants. In driving - what many consider the greatest maritime challenge of this decade – decarbonisation, the two seafaring nations are amongst the most ambitious and active players internationally. But still, the reality speaks for itself; at current speed, we are moving too slow. Therefore, blue decision-makers from both countries met at an initial high-level green maritime roundtable in January to discuss the way forward – and you are invited!

Join us in a session of debating avenues for the green transition of shipping and its supply chains with some of the industry's leading forces. On 5 March, we discuss joint efforts to orchestrate data sharing, research collaboration and regulatory framework for new talent and technologies to move the blue industry towards a zero-carbon business.

Programme:
4:00 – 4:10pm: Opening Remarks by Dr Lim Jui, CEO, SGInnovate and HE Sandra Jensen Landi, Ambassador of Denmark to Singapore
4:10 – 5:00pm: Panel Discussion and Q&A on Maritime Innovation: Connecting Tech & Talent For Decarbonisation

Dr Bo Cerup-Simonsen, CEO, Mærsk Mc-Kinney Møller Centre for Zero Carbon Shipping
Kenneth Lim, Assistant Chief Executive(Industry), Maritime and Port Authority of Singapore (MPA)
Maria Skipper Schwenn, Executive Director - Security, Environment and Maritime Research, Danish Shipping
Dr Sanjay Kuttan, Executive Director, Singapore Maritime Institute
Moderator: Tarun Mehrotra, Director, Rainmaking

Speakers' Profiles:

HE Sandra Jensen Landi, Ambassador of Denmark to Singapore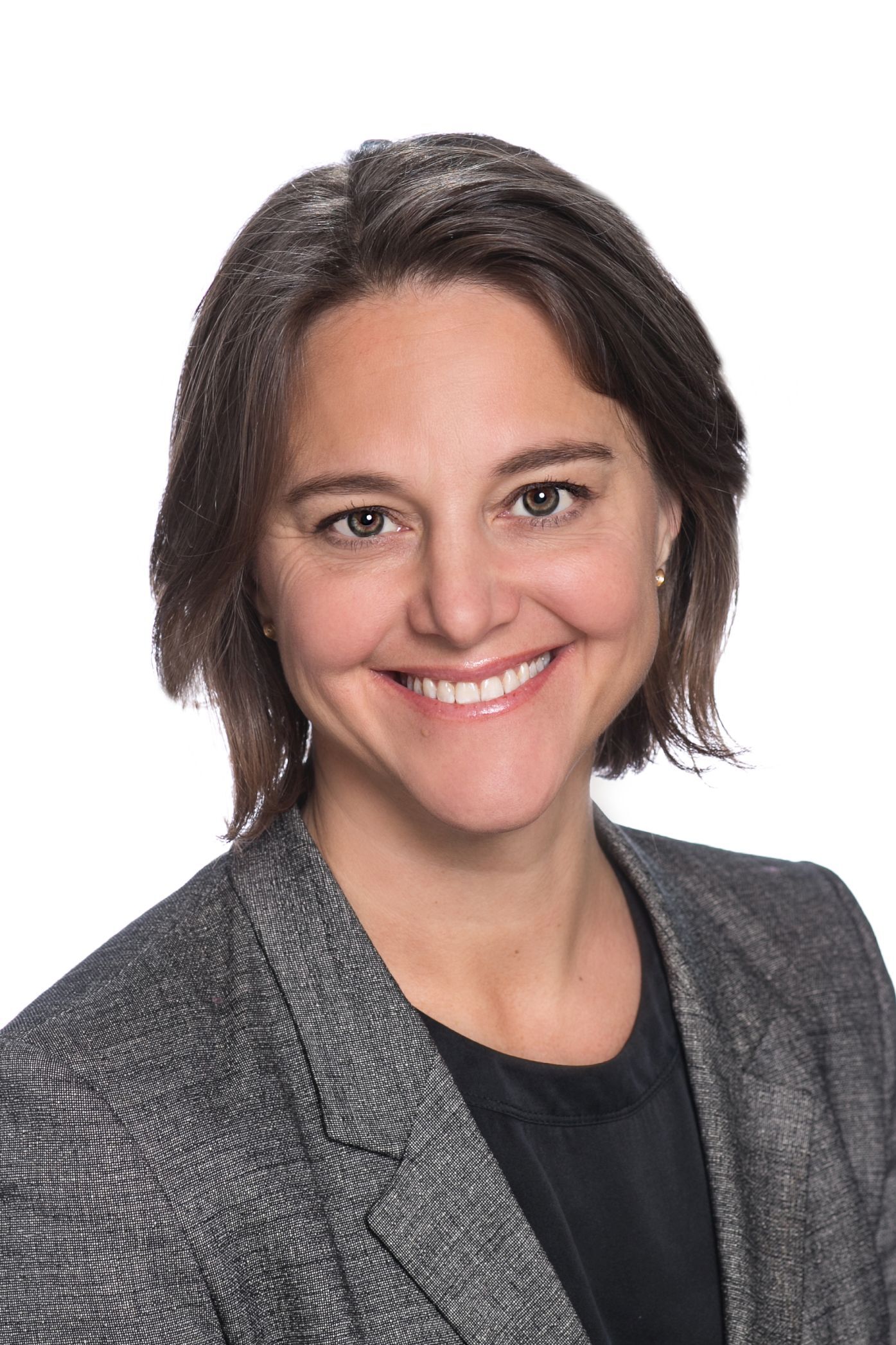 Ms Sandra Jensen Landi is the Ambassador of Denmark to Singapore and Brunei since August 2020. Sandra is also appointed as Denmark's Governor to the Asia-Europe Foundation (ASEF).

Prior to her accreditation to Singapore, Sandra was Deputy Director of Humanitarian Affairs, Civil Society and Public Engagement at the Ministry of Foreign Affairs of Denmark (2019-2020).

Sandra has held numerous positions in the Ministry of Foreign Affairs of Denmark including four years as Private Secretary to the Foreign Minister (2009-2013) and postings at the Danish embassies in Kathmandu (2006-2008), Kabul (2008-2009), Bangkok (2014-2016) and Washington DC (2016).

Outside of the Ministry of Foreign Affairs of Denmark, Sandra has worked for the United Nations in Nepal (2008) and the World Bank in Washington DC (2017-2019).

Sandra is committed to trust-based leadership and is a certified leadership coach from Georgetown University School of Continuing Studies, USA. Additionally, Sandra holds a Master's Degree in Human Rights & Democratisation (2003) from the European Inter-University Centre in Venice, Italy and Political Science (2004) from University of Aarhus, Denmark.

Sandra is married to Martin Landi and has two daughters.


Dr Bo Cerup-Simonsen, CEO, Mærsk Mc-Kinney Møller Centre for Zero Carbon Shipping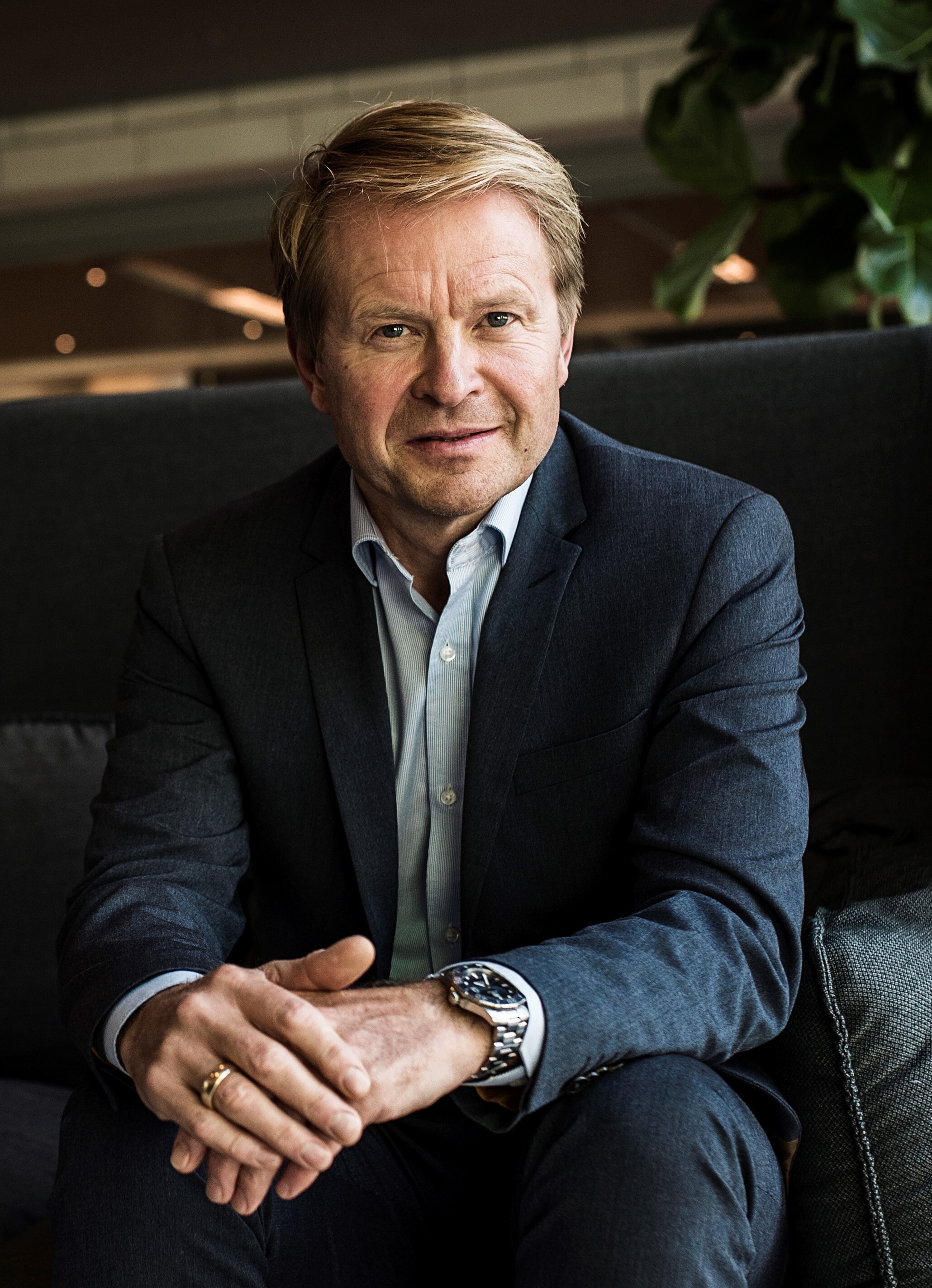 Bo Cerup Simonsen is CEO of Mærsk Mc-Kinney Møller Center for Zero Carbon Shipping. Prior to joining the Centre, Mr Cerup-Simonsen has held a number of prominent positions within shipping technology and innovation including VP, Head of Newbuilding Strategy and Portfolio at Royal Caribbean Cruises (RCL); Director of the Danish Hydrocarbon Research and Technology Centre at the Technical University of Denmark; and VP, Head of Maersk Maritime Technology (MMT) where he, among other things, was responsible for a large number of engineering and newbuilding projects including the world's most energy-efficient containership series, the Triple-E.

Mr Cerup Simonsen holds a PhD in Mechanical Engineering (Naval Architecture and Offshore Engineering) from the Technical University of Denmark and an Executive MBA from Copenhagen Business School. Bo lives with his wife Ingrid and their three children in Humlebaek, Denmark.

Kenneth Lim, Assistant Chief Executive(Industry), Maritime and Port Authority of Singapore (MPA)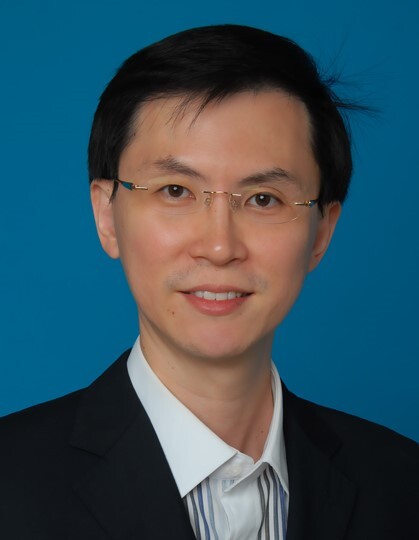 Kenneth Lim is currently the Assistant Chief Executive (Industry) and previously the Chief Technology Officer (CTO) in the Maritime and Port Authority of Singapore (MPA), seconded from the Government Technology Agency (GovTech).

Kenneth has over 28 years of Technology career experience, starting his career as a programmer in PSA, to Vice President Technology Development, Trade & Logistics in CrimsonLogic and Senior Vice President Market Operations and IT in Energy Market Company, before joining the public sector in 2011. His professional experience covered sectors in the Sea Port, Logistics IT and Energy industries.

Maria Skipper Schwenn, Executive Director - Security, Environment and Maritime Research, Danish Shipping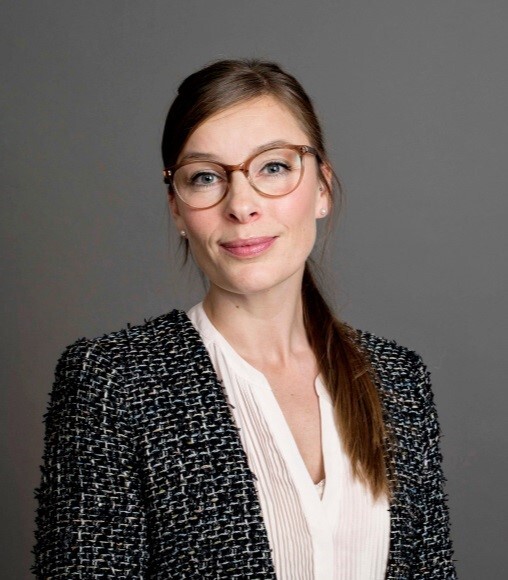 Maria Skipper Schwenn joined the Danish Shipping in 2009 and represents the political interests of the Danish shipowners at the national and international level. Maria heads the department of Security, Environment and Maritime Research, which is responsible for technical, nautical and political aspects of security, environment and maritime research. Piracy, safety, security, climate and environmental regulation - including ship recycling, occupational health and corporate social responsibility (CSR) are among the topics covered by the department. Maria is part of the Danish delegation to IMO and has followed the international GHG negotiations for years.

Before 2009, Maria worked as political advisor to a member of the European Parliament. Maria holds a master's degree in Political Science from the University of Southern Denmark as well as a master's degree in European Politics and Administration from the College of Europe, Bruges, Belgium.

Dr Sanjay Kuttan, Executive Director, Singapore Maritime Institute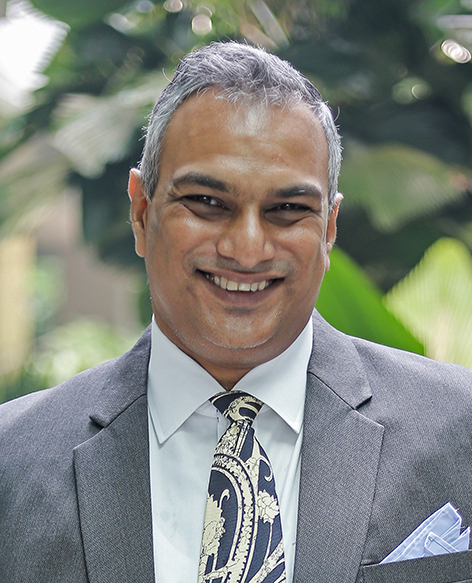 Dr Sanjay Chittarajan Kuttan is currently the Executive Director of the Singapore Maritime Institute which is responsible for funding maritime research projects with industry and building local capabilities in the maritime sector, an appointment in 2018 after more than 2 years as a Programme Director/Senior Scientist at the Energy Research Institute at the Nanyang Technological University ([email protected]) managing the NRF funded Smart Multi Energy System project. Prior to that, Sanjay has held various positions across his career since 1994 both in private and public sector. His roles in the private sector range from line management (AP Technical Response Manager at ExxonMobil Asia Pacific, 10 years), business development (Business Development Manager at Mobil Oil Australia, 2 years); to management consulting (Petroleum Practice Expert/Engagement Manager at McKinsey & Company, 4 years) to policy and industry development and program management (Energy Market Authority, 2 years) and business leadership (Managing Director, Clean Technology Centre and Country manager, DNVGL - Energy, 5 years). In management consulting, he was primarily involved in the oil and gas sector covering refining operational improvements, fuels and lubes retail strategy and corporate performance culture transformation. At DNVGL, which was prior to joining [email protected], he was engaged in Smart grids and power systems, renewables and grid integration, energy efficiency, electricity markets and energy policy. Before that he was the Director of Industry Development at the Energy Market Authority a Statutory Board under the Ministry of Trade and Industry (MTI). There he was in charge of three key clean technology projects embarked by the Authority i.e., Intelligent Energy System Pilot (aka Smart Grid), the Electric Vehicle Test bed and the Pulau Ubin Renewable energy project; and represented EMA at the Energy Efficiency Program Office and the Clean Energy Program Office. He also supported the Ministry of National Development on two working groups i.e., Punggol Eco Town, Sustainable Urban Living.

He is currently a council member of the Sustainable Energy Association of Singapore (2011) and a member of MTI's Pro-Enterprise Panel (2019). In 2020, he was also appointed to the Management Committee of Ecolabs, The Centre of Innovation for Energy, Advisory Board for Qi Square and District Councillor for the Central Singapore Community Development Council. He served 14 years on Stamford Primary Advisory Committee, 8 years as Chairman (2006), 3 years as council member on the Singapore Chapter for the World Business Council for Sustainable Development (2012), 8 years on the advisory committee to the School of Electrical Engineering at the Ngee Ann Polytechnic (2010) and almost 2 years on Disciplinary Standing Sub-committee of Singapore Athletics Association (2019).

Sanjay graduated from the National University of Singapore with doctorate in Pharmacology in 1993 after receiving this honours degree in Biochemistry from the same university in 1988. He was a research fellow at the Institute of Molecular and Cell Biology before joining the private sector at ExxonMobil in 1994. In 2011, during his time with the Energy Market Authority, he was part of two different teams that received the MTI Award (Borderless) for the Implementation of Electric Vehicle Charging Infrastructure in Singapore Phase 1: Design and Development and MTI Award (Innovation) for the Development of TR25 EV Charging System Standard. He also received in 2012 and 2017 the Ministry of Education's Service to Education Award for his service to Stamford Primary School. During his career, he was also selected by ExxonMobil in 2001 and DNVGL in 2013 to join the leadership programs conducted by INSEAD. In 2009, he was also selected to join the 9th Government Leadership Programme following the nomination by the Energy Market Authority.

Moderator's Profile:
Tarun Mehrotra, Director, Rainmaking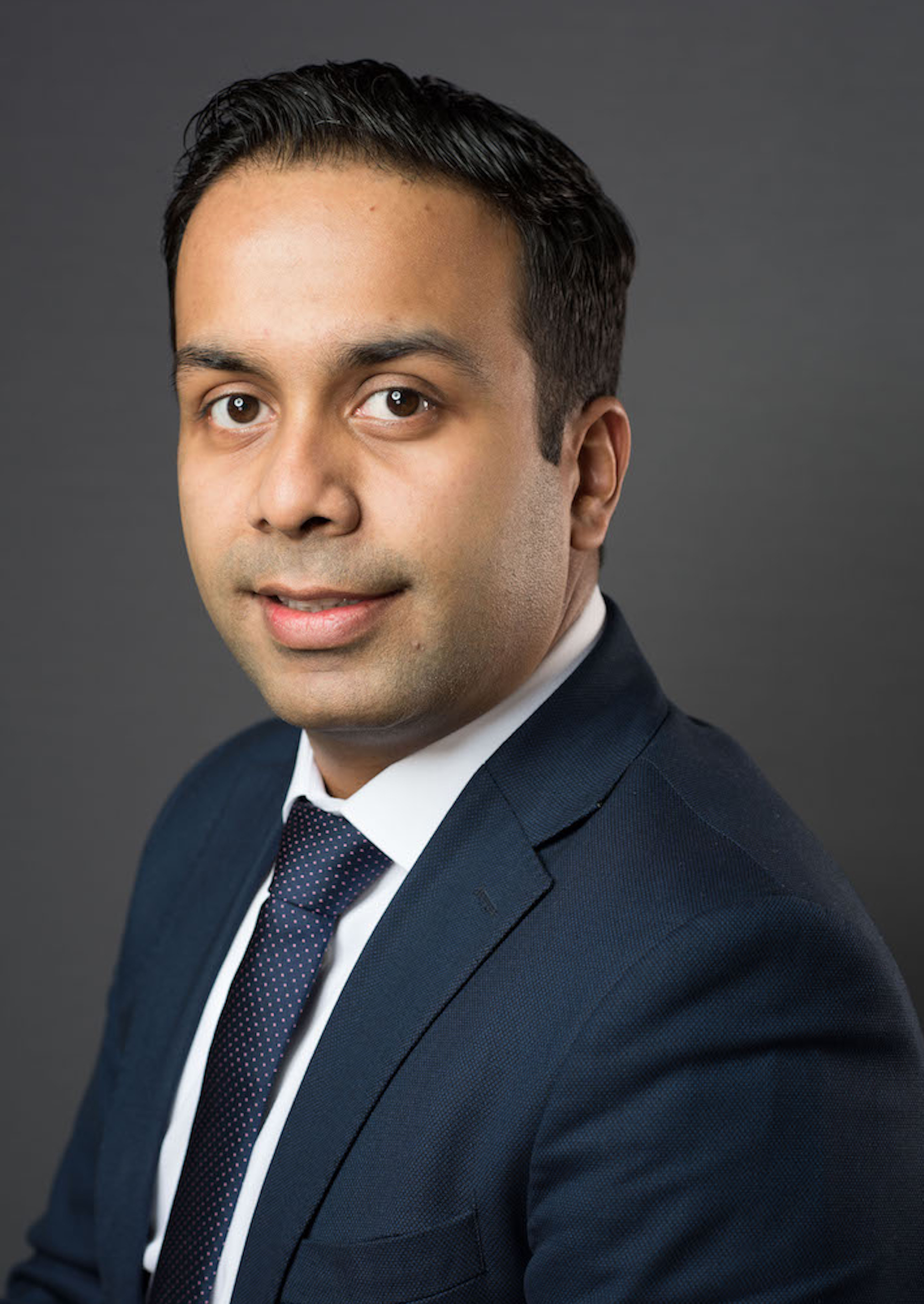 Tarun Mehrotra is leading the global open innovation platform focusing on Decarbonisation & Supply Chain resilience for the venture builder, Rainmaking, within the Trade & Transport vertical.

Prior to this, he held business management and regional business development roles at DNV, Lloyd's Register and Jardine Matheson, working within the Shipping and Energy industry globally.

His core areas have been within the space of Sustainability, Energy transition including gas to power projects, adoption of upcoming tech solutions (AI, ML), Cybersecurity with a focus on policy and techno & commercial advisory. He started his career as a Surveyor with DNV in the South Korean shipyards. He holds a Bachelor of Science in Marine Engineering and is an MBA alumnus of SP Jain & INSEAD.
Topics: CleanTech / Green Tech
You may also like the following: