Manufacturing Trends to Look Forward to in 2021
Presented by SGInnovate and Enterprise Singapore
According to BCG, Advanced Manufacturing or Industry 4.0 is estimated to add S$32 billion in total manufacturing output, boost labour productivity by 30% and create 22,000 new jobs by the year 2024 in Singapore.
 
Several initiatives, such as Smart Industry Readiness index and SkillsFuture Advanced manufacturing series, have been introduced to position Singapore as a leading Advanced Manufacturing Hub. Manufacturers should continue to look for new opportunities to innovate and stay competitive by embracing digital transformation.
 
Join us in this session, where we hear from different industry players on trends and technology to look out for in Advanced Manufacturing through 2021. Be sure to stay ahead of information not to be left behind in this fast-changing industry today!

Date: 26 Feb 2021
Time: 10:00am - 11:00am (Singapore Time / UTC +8)

Programme:
10:00am - 10:05am: Opening remarks by SGInnovate
10:05am - 11:00am: Panel Discussion and Q&A 
Dr Mousumi Bhat, Senior Director External Manufacturing, Micron Semiconductor Asia

Yong Shin Leong, Co-founder, Augmentus

Dr Seeram Ramakrishna, Professor, NUS

Willson Deng, Founder and CEO, Arcstone

Moderator: Suchitra Narayan, Director – Venture Building, SGInnovate
Speakers' Profiles:
Dr Mousumi Bhat, Senior Director External Manufacturing, Micron Semiconductor Asia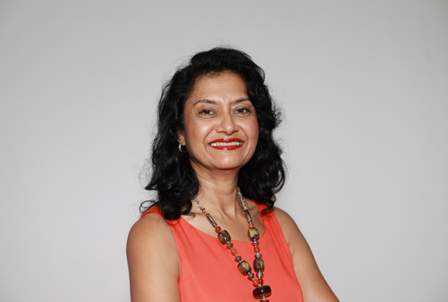 Mousumi Bhat has spent 25 years as a Semiconductor technologist and has held several leadership positions within the industry.

Her experience in semiconductors covers end to end operations including R&D, Process Integration and Yield Engineering, Customer Management, Quality and Supplier Management. Her main strength is transforming organizations, people and processes.

She is passionate about creating sustainable business practices and truly believe that corporations are perfectly positioned to make a huge impact not only on the environment and community but also to the global High Tech industry.

Her professional career has taken her to Europe, the US and Asia have made her keenly aware of the importance of creating an inclusive workplace. She is able to leverage her personal experience to drive awareness in organizations with the goal to foster Inclusion.

She has a Masters in Electrical Engineering from the University of Maryland and MIT and a PhD from University of Texas at Austin. Her work experience includes Texas Instruments, Motorola, Global Foundries and Micron.

Yong Shin Leong, Co-founder, Augmentus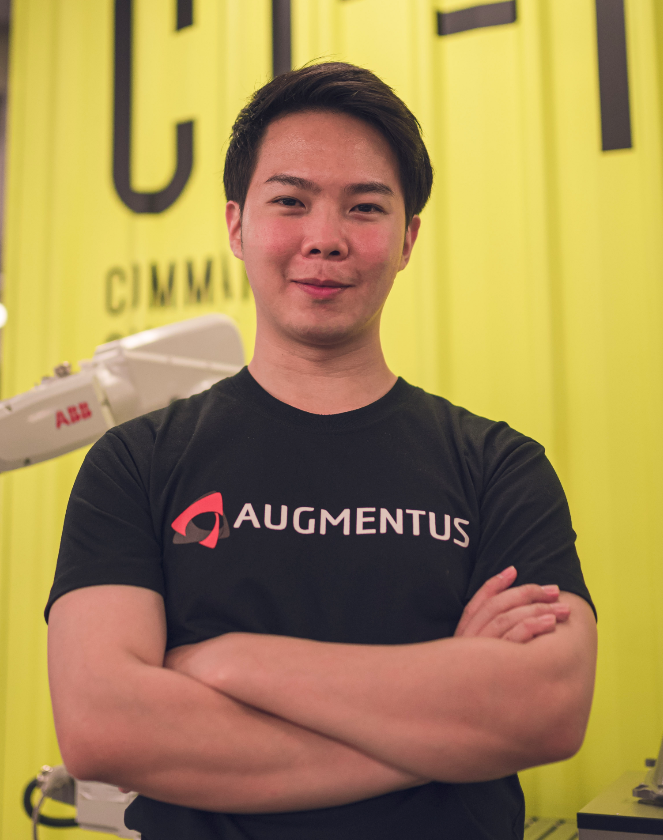 Yong Shin is the cofounder of Augmentus, a robotics start-up based in Singapore that simplifies robot programming. He has been an advisor to Singapore Digital Economy development, as well as a mentor at Singapore Infocomm Media Development Authority (IMDA). Prior to Augmentus, he had set up the Augmented-Reality division at Agency for Science, Technology and Research (A*STAR), pushing boundaries of immersive technologies with multinational companies as well as local enterprises. Yong Shin graduated from Nanyang Technology University with a Bachelor of Bioengineering and is the holder of patents and several scientific journals.
Dr Seeram Ramakrishna, Professor, NUS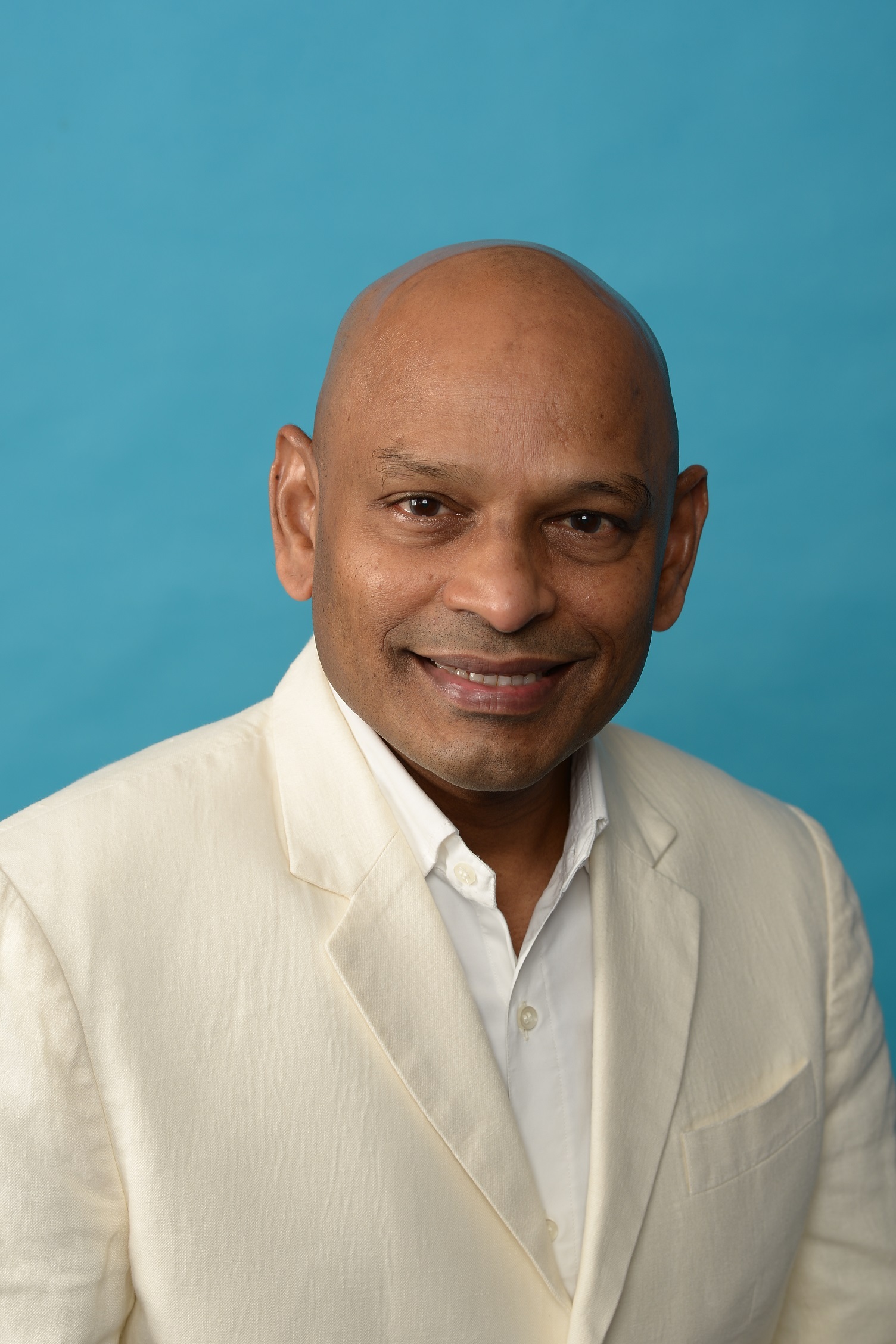 Professor Seeram Ramakrishna is among the top three impactful authors at the National University of Singapore. He is the Chair of Circular Economy Taskforce and a member of the Environmental, Social and Governance (ESG) Committee of Singapore Institute of Directors. He is also the Chair of Sustainable Manufacturing TC at the Institution of Engineers Singapore (IES); and a member of the Singapore Manufacturing Federation's standards committee.
 
Professor Seeram Ramakrishna has been praised for his engagement in leading the reflections on developing a more sustainable future for all. Microsoft Academic ranked him among the top 25 authors out of three million materials researchers worldwide based on H-index and was named among the World's Most Influential Minds (Thomson Reuters) and World's Highly Cited Researchers (Clarivate Analytics).
 
Professor Seeram Ramakrishna is also an Impact Speaker at the University of Toronto. He advises technology companies with sustainability vision such as TRIA, Green Li-Ion and InfraPrime. He received a PhD from University of Cambridge, UK, & TGMP training from Harvard University, USA.
Willson Deng, Founder and CEO, Arcstone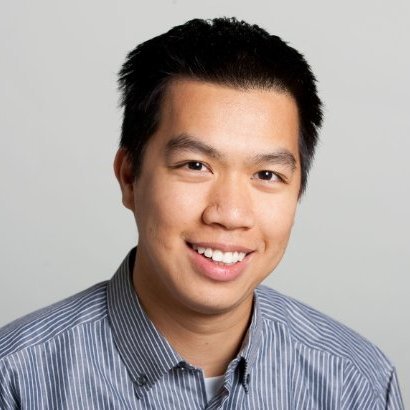 An industrial engineer by trade, Willson has implemented improvement projects in manufacturing industries ranging from aeronautics to smart meters, wineries, gourmet chocolates, glass production and pharmaceuticals. He founded Arcstone in 2013, after he had been designing production simulation software for the world's largest bio-manufacturers. Focused on blending machine and human operations, he developed the Arcstone Operations Platform (arc.ops) to efficiently provide visibility, control and optimisation to a massive range of industries. The platform enables companies to automate, integrate and streamline entire processes within a facility at fractions of market cost. He continues to drive a data-centric manufacturing revolution in Southeast Asia, encouraging like-minded companies to upend the status quo for manufacturing enterprise solutions through the Singapore Manufacturing Consortium (SIMCO). Willson holds an MSc from INSEAD Business School and a BS in Industrial Engineering from UC Berkeley. He received Forbes' 30 Under 30 Asia Award in 2016 and is heavily active as an Industry 4.0 and Smart Manufacturing Transformation speaker globally. 
Moderator's Profile:
Suchitra Narayan, 
Director – Venture Building, SGInnovate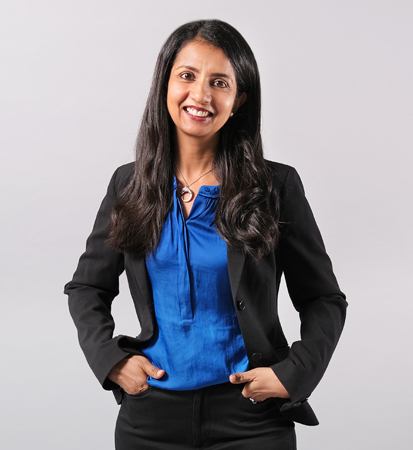 Suchitra Narayan has almost 20 years of experience in product management, business development, new product launches and corporate partnerships across global markets, focusing on Australia and Asia. In her current capacity as Director of Venture Building, Suchi provides business-building guidance in areas such as business planning, commercial strategy and scaling growth to new and 'built-from-scratch' Deep Tech startups. Before SGInnovate, she was Vice President, Sales and Service at Gartner where she was providing strategic advisory to APAC leaders on go-to-market, business development, and commercial strategies in Asia. An engineer by training, she has a particular interest in Artificial Intelligence. She is also passionate about supporting more women in pursuing
Topics: Industry 4.0 and Robotics
Industry: Advanced Manufacturing