Manufacturing Success: Rethinking Manufacturing Strategies for MedTech Startups
Presented by SGInnovate and Enterprise Singapore
The road from ideation to production is not easy for any startup, especially for MedTech startups who face more stringent regulations than startups in most other sectors. This is why one of the most significant decisions that a MedTech startup will make is whether to outsource product development. And as soon as that decision is made, working with a contract manufacturer can deliver unexpected benefits.

In this session, join us as we discuss:
the value that contract manufacturers can bring to the table,

considerations for MedTech startups on whether to look outside the company for product development,

how to select the right contract manufacturer for your startup,

the challenges that contract manufacturers and startups may face, and

 

the key to success for both parties.
Date: 27 October 2021, Tuesday
Time: 11:00am – 12:00pm (Singapore Time / GMT +8)
Programme:
11:00am – 11:05am: Introduction and Welcome
11:05am – 12:00pm: Panel Discussion and Q&A on Manufacturing Success: Rethinking Manufacturing Strategies for MedTech Startups with​​​​
Dr Nicholas Ho, Co-founder & Technology Development Lead, Sunbird Bio

Caesar Huang, Director of Business Development, D&K Engineering

Willy Koh, CEO, Racer Technology and Lead, Singapore MedTech Consortium

Dr Leong Man Chun, Chief Scientific Officer, Biolidics

Moderator: Dr Lim Jui, CEO, SGInnovate
Speakers' Profiles:
Dr Nicholas Ho, Co-founder & Technology Development Lead, Sunbird Bio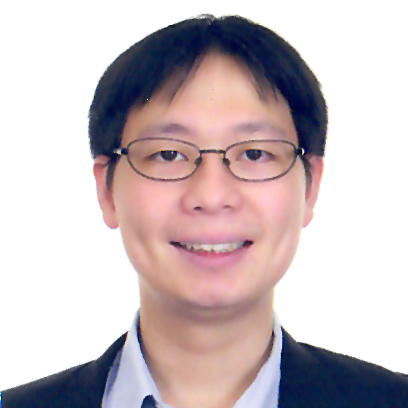 Dr Nicholas Ho has over a decade of experience working at the intersection of molecular assays and bioinformatics algorithms to discover and detect biomarkers for different diseases. His work has resulted in numerous published research articles and patents. He is a Co-founder and Technology Development Lead at Sunbird Bio, which is working to develop and commercialise next-generation molecular assays using nanotechnology to detect novel disease biomarkers.

Dr Ho graduated from Duke University with honours in biology and computer science. He then completed his PhD in computational and systems biology at Washington University in Saint Louis. He was a recipient of the National Science Scholarship.

Caesar Huang, Director of Business Development, D&K Engineering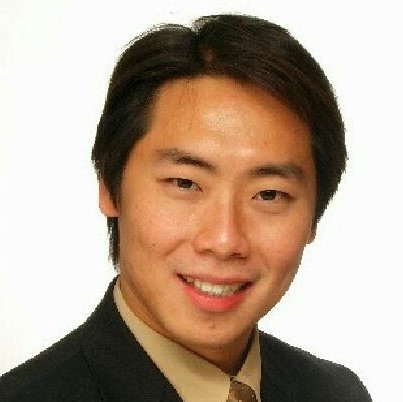 Caesar Huang is a sales professional with over 20 years of experience delivering customised solutions to businesses. He is the Director of Business Development at D&K Engineering, a product development and manufacturing services company providing Total Commercialization Solutions®. He is skilled in Customer Relationship Management, Business Development, Sales, Sales Management, and Cross-Functional Leadership, and he leads all business development strategies in Asia and Europe.

At D&K, Caesar has successfully helped Founders and CEOs navigate the regulatory pathway of medical devices and create a better way to bring innovative new products to market.

Before joining D&K, Caesar had been in Sales Leadership roles since 2005. He founded three retail, education, and industrial components businesses, where he was responsible for business acquisition, P&L, and revenue growth in domestic and international markets.

Trained as an electrical engineer with a bachelor's degree from Nanyang Technological University, he has built a career with multi-industry manufacturing experience in a wide range of commodities. Being strangely inquisitive and a tad too friendly, he is always open for a chat about your next great idea.
Willy Koh, CEO, Racer Technology and Lead, Singapore MedTech Consortium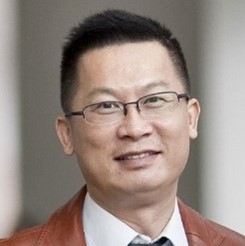 Willy Koh is the Founder and Chief Executive Officer (Corporate) of Racer Technology. He has 35 years of working experience and has been a member of The Institution of Manufacturing Engineer England since 1991, a Senior Member of Society of Manufacturing USA since 2000 and a member of the Machining Technology Association. 

Willy is responsible for overseeing the entire group of companies and subsidiaries to ensure all the factories' (eight in Asia) smooth daily operation. He heads the R&D division for medical devices and prototyping and has 33 product patents under his name.

Besides Racer, he is also a Co-founder of five startup companies and was a recipient of the 2011 Successful Entrepreneur award at the SME1 Asia Awards 2011.

Racer is the third company that Willy set up in 1996 with just 20 staff and three customers. Today, Racer has 1800 associates with eight manufacturing and design factories in China, Malaysia, Singapore, Indonesia, and 75 customers. They have sales and design offices in the USA, India and Europe, and the turnover for the Singapore factory in 2012 was $54 million.

Willy sits on the FDA and ISO committees, and he is a SPECTA Council Member and an SMF Global Business Groups Function Committee Member. He is also a Panel Member of the GRC for Singapore Finance, Trade & Industry 2021 and mentors a few SME Medical startups and schools. Willy also delivers speeches at Polytechnics, a University in Boston and the National University of Singapore on MedTech landscape in Southeast Asia. He was an ex-member of the Singapore Spring MedTech startup advisory panel fund, the IE sustainability team.

Willy also started the Singapore SME MedTech consortium in 2015, where there are 65 SME member companies to date, including investors, distribution and component manufacturers. He trains his key management and new members on leadership, communication, negotiation, supplier management, product design, and geometrical tolerance.

Racer is a world-leading design and manufacturing company in:
Laboratory PCR and Digital PCR

Microfluidic Chip, Lab-on-a-Chip, Ebola, Dengue, Cardiac and COVID-19 test kits

Plasma Blood Sterile Tube Welder and Sealer

Cancer Cell Retriever

Cochlear Implant for Children

Chemical Reagent Manufacturing

Test Kit, Ventilator

 

Security and Defense Industries
​​
Dr Leong Man Chun, Chief Scientific Officer, Biolidics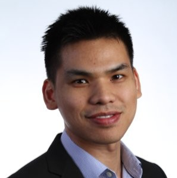 Dr Leong Man Chun joined Biolidics as the Chief Commercial Officer in September 2019 and took on the role of Interim Chief Executive Officer in March 2020. He was redesignated to Chief Scientific Officer in September 2021. Dr Leong is responsible for managing the scientific, technological, and research operations of the Group.

From 2017 to 2019, he served as the Director of Innovation and Product Development at Clearbridge, an integrated healthcare group focused on the delivery of precision medicine, where he was responsible for building the precision diagnostic product pipelines and driving the commercial launch of the diagnostic services. From 2013 to 2017, he was the Clinical Projects Manager of Biolidics, where he oversaw the development of the company's clinical strategies, led key opinion leader development initiatives and managed strategic partners relationships.

Dr Leong obtained his Bachelor of Engineering (Bioengineering) from the National University of Singapore in 2010, his Diploma d'ingenieur from Ecole Centrale Paris and Doctor of Philosophy from the National University of Singapore in 2014.

Moderator's Profile:
Dr Lim Jui, CEO, SGInnovate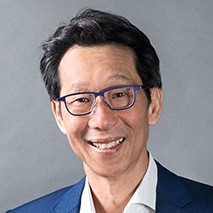 As CEO of SGInnovate, Dr Lim Jui has overall leadership of the organisation that is committed to helping entrepreneurial scientists build and scale Deep Tech startups. At SGInnovate, Jui and his team work closely with a wide range of partners and co-investors to back this unique group of founders, who are looking to solve global challenges with their research-based solutions. This is done through equity-based investments, access to the Deep Tech ecosystem and talent network, as well as by providing business-building support.

While he trained in medicine, Jui had spent most of his professional life in the business of science and innovation. He was Director of Investments, Bio*One Capital; CEO of Merlin MD, a medical device company; Executive Director of the Medical Engineering Research and Commercialisation Initiative (MERCI) at the National University of Singapore (NUS); and Programme Director of the Singapore-Stanford Biodesign Programme (SSB), a joint venture between the Agency for Science, Technology and Research (A*STAR), the Singapore Economic Development Board (EDB) and Stanford University. Before joining SGInnovate, Jui was CEO of NTUitive, the innovation and enterprise company of the Nanyang Technological University (NTU).

He currently serves on the advisory boards of IPOS International, the business arm of the Intellectual Property Office of Singapore (IPOS), and several startup companies. He was previously a board member of the Building and Construction Authority (BCA) in Singapore.

Jui received his Bachelor of Arts (BA, Biological Sciences and East Asian Studies) and Doctor of Medicine (MD) at Columbia University. He then obtained his Master of Medicine (Anaesthesiology and Surgical Intensive Care) from NUS. He remains a registered medical practitioner today.
Topics: Advanced Materials and Engineering, MedTech / HealthTech / BioTech
Industry: Health and BioMedical Sciences