Made In Singapore: Data-driven Smart Manufacturing
Presented by SGInnovate and General Assembly
One of the biggest goals of any manufacturing professional is improving workflows and running a smooth shop floor with minimal downtime and high profitability. What is the key to unlocking this? Data.

Important decisions that impact the manufacturing process should always be based on cold, hard data and not guesses, wishes, theories, or opinions. Data-driven manufacturing is the way for manufacturing operations to drive efficient and responsive production systems and improve the bottom line. With the ongoing digital transformation and capabilities, and proliferation of the latest data-capturing technologies such as Internet of Things (IoT) devices and their applications of big data and analytics, manufacturers can effectively collect data in real-time and make informed decisions.

In this session, learn more about how you can transform data into actionable business insights for optimised production capabilities. Discover how data insights from the Industrial IoT and digitisation can drive production floor improvements and quality. Learn to maximise the value of data through analytics from real-time notifications to statistical process control for immediate gains and explore the potential of predictive maintenance with connectivity and data collection to enhance customer experience and enhance loyalty.

Date: 19 August 2021, Thursday
Time: 11:00am - 12:00pm (Singapore Time / UTC +8)

Programme:
11:00am - 11:05am: Welcome Remarks by SGInnovate and General Assembly
11:05am - 12:00pm: Panel Discussion and Q&A on Made In Singapore: Data-driven Smart Manufacturing with
Ashwin Ravindran, Data Science Lead, HP Inc.
Abheek Bose, Expert Consultant, Industry 4.0 & Digital Transformation, Boston Consulting Group
Brandon Lee, Deputy Chair, Manufacturing Standard Committee
Priyanka Deva, Technical Transformation Leader, IBM Supply Chain
Moderator: Willson Deng, CEO, Arcstone
Speakers' Profiles:
Ashwin Ravindran, Data Science Lead, HP Inc.



Ashwin leads the Data Science practice for the ink cartridge worldwide manufacturing organization in HP Singapore. HP Singapore's ink cartridge manufacturing site is part of the World Economic Forum's Global Lighthouse Network for advanced manufacturing. He has about 15 years of experience, primarily in multi-national companies, championing the use of data and analytics to solve business problems in manufacturing, supply chain, marketing, and product development. He is part of the World Economic Forum's New Generation of Industry Leaders community. He has a Doctorate in Industrial Engineering from Purdue University, USA, and a Bachelors in Mechanical Engineering from IIT, Madras, India.

Abheek Bose, Expert Consultant, Industry 4.0 & Digital Transformation, Boston Consulting Group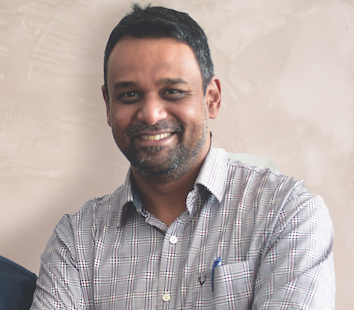 Abheek Bose is an entrepreneurial professional with deep expertise and experience in Industry 4.0 Intelligent Systems (including robotics, automation & self-learning software systems).
He currently works as an expert consultant in Industry 4.0 and Smart manufacturing solutions in BCG Singapore. Before this, he had found a couple of companies in the robotics space and have held top management positions in small and medium enterprises in robotics as well as software.

Priyanka Deva, Technical Transformation Leader, IBM Supply Chain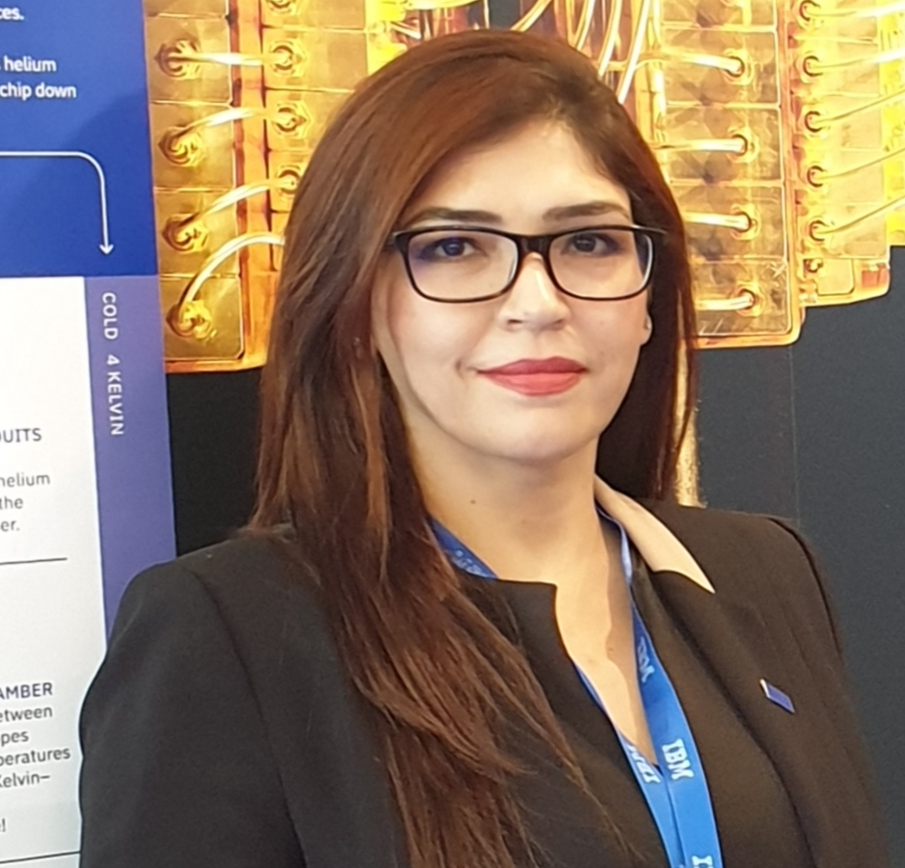 Priyanka Deva is the Technical Transformation Leader for IBM Supply Chain. She leads the Enterprise Architecture for AI, Automation and Web Application on Hybrid Cloud with an increased focus on Cybersecurity. Her role also includes a data modernisation journey through Enterprise Data lake for Supply Chain Applications.

A Design Thinker and a Technology Evangelist, Priyanka Deva has 20 years of work experience in the IT Industry and has worked across geographies leading new Initiatives to translate IBM Technologies into solutions to deliver client value and fuel Innovation and growth.

She is a recipient of the Digital Transformation Leadership award from The Manufacturing Leadership Council.

Priyanka holds a Degree in Computer Science from Newport University and Diploma in Management from X.LR.I, India.
Moderator's Profile:
Willson Deng, CEO, Arcstone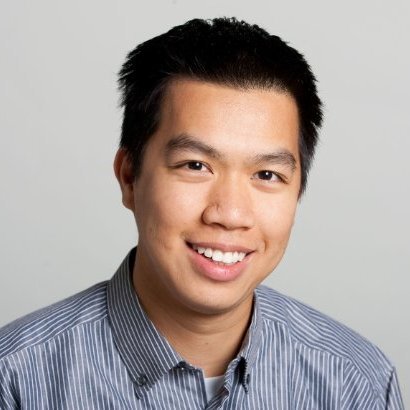 An industrial engineer by trade, Willson has implemented improvement projects in manufacturing industries ranging from aeronautics to smart meters, wineries, gourmet chocolates, glass production and pharmaceuticals. He founded Arcstone in 2013, after he had been designing production simulation software for the world's largest bio-manufacturers.

Focused on creating a global data driven manufacturing ecosystem, he led Arcstone to develop arc.opsTM and arc.netTM to efficiently provide visibility, control and optimisation to a massive range of industries from the shop floor to the entire manufacturing supply chain operations in real-time. The platforms enable companies to automate, integrate and streamline entire processes within a facility and across continents at fractions of market cost.

He continues to drive a data-centric manufacturing revolution in Southeast Asia, encouraging like-minded companies to upend the status quo for manufacturing enterprise solutions through the Singapore Manufacturing Consortium (SIMCO).

Willson holds a MSc from INSEAD Business School and a BS in Industrial Engineering from UC Berkeley. He received Forbes' 30 Under 30 Asia Award in 2016 and is heavily active as an Industry 4.0 and Smart Manufacturing Transformation speaker globally.
Topics: AI / Machine Learning / Deep Learning, Computer Science
Industry: Advanced Manufacturing
You may also like the following: