Location
BASH, Level 3
Block 79 Ayer Rajah Crescent
Singapore 139955
Learning from Experienced Angels Series - Investing in Deep Tech Startups: Why, How and Where?
Presented by AngelCentral. Partnered with SGInnovate
As the deep technology scene continues to grow and develop in Singapore, we see investors being more willing to fund deep tech companies in sectors such as Machine Learning/AI, biomedical technology, and cybersecurity.
Join us as we hear from an experienced panel to hear their insights, lessons learnt, and tips for angel investors who are looking to be involved with and invest in deep technology companies.
Date : 11 October 2018
Time : 4:00pm – 6:00pm
Venue : BASH, Level 3, Block 79 Ayer Rajah Crescent, Singapore 139955
Speakers:
Steve Leonard, Founding CEO, SGInnovate
Dr. Prem Pillay, Medical Director, Singapore Brain Spine Nerve Center
Chirayu Wadke, Partner, Seedplus
Kuo-Yi Lim, Managing Partner, Monk Hill's Ventures
Moderator: Mr. Lim Der Shing, Partner of AngelCentral
Note: as we have limited space and this event is primarily for angel investors, we will require all attendees to register their interest with us first, and we will provide you with a confirmation of your slot within 3-5 working days.
Speakers' Profiles:
Steve Leonard, Founding CEO, SGInnovate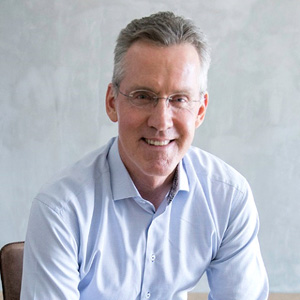 Mr Steve Leonard is a technology-industry leader with a wide range of experiences, having played key roles in building several global technology companies in Software, Hardware and Services. Although a US citizen by birth, Mr Leonard considers himself a member of the global community, having lived and worked outside the US for more than 25 years.
In his current role as Founding Chief Executive Officer of SGInnovate, wholly owned by the Singapore government, under the purview of the National Research Foundation, Mr Leonard, has been chartered to build an organisation that helps entrepreneurs utilise some of the science and technology R&D, for which Singapore has gained a global reputation, into commercial success by working with local and international partners. SGInnovate, as a part of the robust startup ecosystem in Singapore, will work with technical founders to imagine, start and scale globally-relevant early-stage companies using science and technology-based research originated in Singapore.
Prior to his current role, Mr Leonard served as the Executive Deputy Chairman of the Infocomm Media Development Authority (IMDA), the statutory board within the Singapore Government Ministry of Communications and Information, with various responsibilities for the technology and telecommunications environment in Singapore. Mr Leonard continues to serve as the Deputy Chairman of IMDA at the request of the Minister. Mr Leonard serves on the advisory boards of a range of universities and organisations in Singapore.
Dr Prem Pillay, Medical Director, Singapore Brain Spine Nerve Center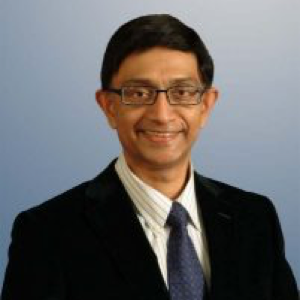 Dr Prem Pillay is a senior specialist neurosurgeon in Singapore who previously was at the Cleveland Clinic USA. He specialises in treating spine and brain injuries with cutting-edge medical technology. Health informatics has been a keen area of interest for Dr Prem since his early days in the profession, and he has explored this passion through advising and working closely with medical technology companies around the world. He has been actively involved with various healthcare startups as an entrepreneur, Mentor, Advisor and investor, with companies such as Klinify, VaultDragon, Kiddo, Cognifyx, Healthcode, Stimwave, Qool therapeutics, Revvo, Novascan, and Stimguard. He also serves as an advisor and Limited Partner at funds and organisations such as Jungle Ventures, HealthXCapital, AngelsMD and BioPacific investors.
Chirayu Wadke, Partner, Seedplus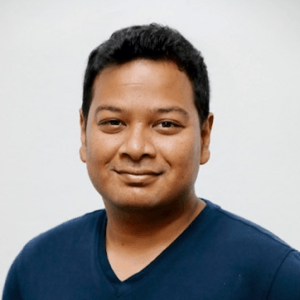 Mr. Chirayu Wadke is an experienced technology executive, working on IOT and mobile payments platforms at Google, Mountain View for the last 5 years. He headed business development for the smart router designed by Google, and before that lead business development for the NFC mobile wallet ecosystem back in 2012 with Google Wallet/Android Pay. Prior to Google, he started Verizon Wireless' corporate development presence in Asia Pacific and India and was one of the first few people on Softcard (JV between Verizon, T-Mobile and AT&T). Between large company stints, he has also tried his hand at founding a startup, which went on to raise a few million dollars in venture funding. Chirayu has been an advisor to Jungle ventures since its inception in 2012.
Kuo-Yi Lim, Managing Partner, Monk Hill's Ventures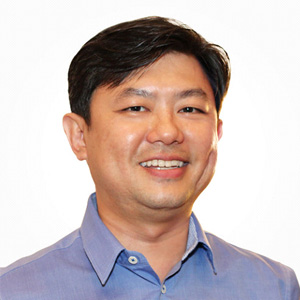 Mr. Lim Kuo-Yi was most recently the CEO of Infocomm Investments, a $200M venture fund based in Singapore investing in technology startups globally. At Infocomm Investments, Kuo-Yi led investments in Twilio, Dataxu, Reebonz, Quid, Gengo, DS3 and other leading startups. Kuo-Yi has been a founder, early employee, mentor and angel investor of early-stage technology startups spanning the US and Asia. He was a senior sales executive at Encentuate (acq. by IBM) and Reputation Technologies (acq. by Security Sources), and co-founder of SportsHook, a sports-focused SaaS platform. Kuo-Yi graduated from MIT with the bachelor, Masters and doctorate degrees in electrical engineering. He describes a 'perfect day' as: Section 42, Row 37, Seat 21, Fenway Park, 80 degrees weather, a hot dog and a cold beer.
Moderator's Profile:
Mr. Lim Der Shing, Partner of AngelCentral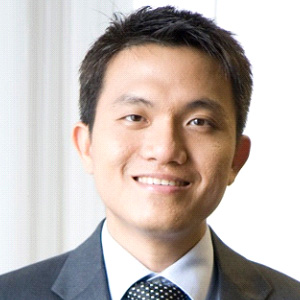 He is the former co-founder of JobsCentral. Together with his wife Shao Ning, they have invested in >30 startup companies and venture capital funds over the past 5 years.
Topics: Investments
You may also like the following:
With AI and cloud computing making medical imaging more accurate and intuitive, we are closer to Star Trek's tricorder than you might expect.

Topics: A.I., MedTech, Startups, Investments