Leaders' Dialogue: Partnerships in Shaping the Post-COVID World – Singapore and Germany
Presented by SGInnovate and Infineon
Partnered with EDB. Made Possible in Singapore
The COVID-19 pandemic is an unprecedented global crisis. Nations, industries and organisations are reeling from its impact and some are even facing an existential crisis. There is no doubt that COVID-19 has changed our lives. History shows that such large changes are not always temporary - crises can fundamentally reshape our beliefs and behaviours.
 
The COVID-19 pandemic has provided a unique opportunity to think about the kind of future we want. In various announcements, Singapore's Deputy Prime Minister Heng Swee Keat has emphasised the importance of R&D investments to prepare for critical challenges, such as in managing pandemics and ensuring food security, and that Singapore can be "a more digital, more resilient advanced manufacturing base" for the world. Germany's response to the pandemic has highlighted pre-existing strengths – efficient government, low debt, a global reputation for industrial excellence.
 
In this dialogue, Dr Lim will be discussing with Dr Ploss and Dr Beh how Germany and Singapore can work together and shape a stronger, more resilient and sustainable future economy and society. The conversation would delve into what the 'new normal' would look like after the pandemic, major changes in international trade and industry, the role of science and technology innovation, and corporate-startup-government collaborations as we look to build back better.  

Date: 2 December 2020, Wednesday
Time: 5:00pm - 6:00pm (Singapore Time / UTC+8)

Programme Details:
5:00pm – 5:05pm: Opening Remarks by Dr Lim Jui, CEO, SGInnovate
5:05pm – 5:50pm: Leaders Dialogue - Partnerships in Shaping the Post-COVID World – Singapore and Germany
Dr Reinhard Ploss, CEO, Infineon Technologies A.G.
Dr Beh Swan Gin, Chairman, EDB
Moderator: Dr Lim Jui, CEO, SGInnovate
5:50pm – 6:00pm: Q&A
Speakers' Profiles:
Dr Reinhard Ploss, Chief Executive Officer, Infineon Technologies A.G.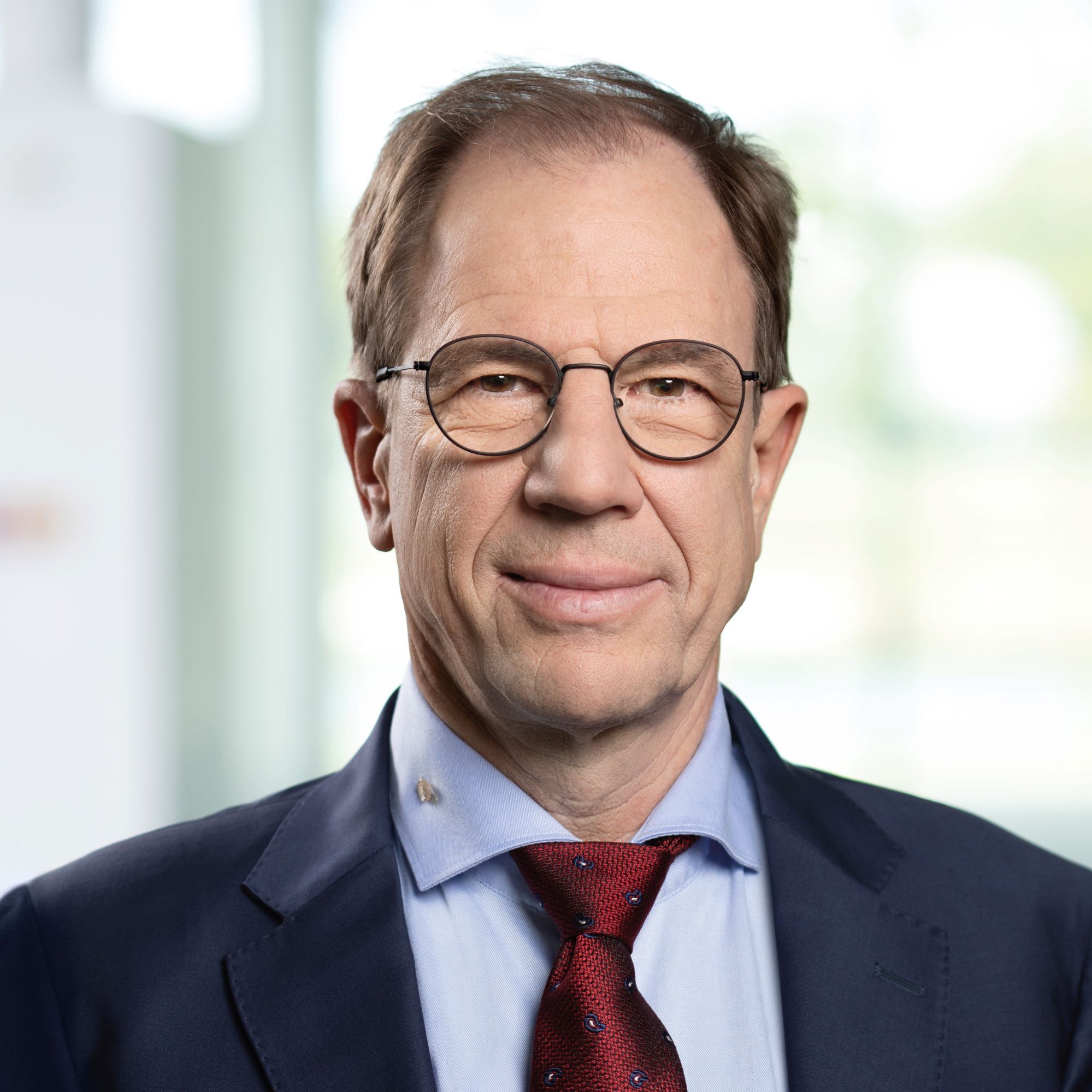 Dr Reinhard Ploss is CEO of Infineon Technologies AG, a world leader in semiconductor solutions that enable smart mobility, efficient energy management and the secure capture and transfer of data. Ploss began his career at Infineon in 1986 (Siemens AG until 1999) and has been a member of the Management Board since 2007.
In addition to his role with Infineon, Dr Ploss is involved in various functions promoting Germany's technological competitiveness. He is member of the Steering Committee at the Innovation Dialogue, which supports the federal government as an independent council of experts on all aspects of innovation and innovation policy. At acatech - the German Academy of Science and Engineering, he serves as a member of the Presidential Board. Dr Ploss is Chairman of the "Working Group Silicon Germany", in which representatives from industry, science, politics and administration work together to ensure Germany's long-term competitiveness with market-leading semiconductor products. Dr Ploss is particularly committed to strengthening EU-wide cooperation on key enabling technologies. He is a member of the Supervisory Board of the European nanotechnology association AENEAS.
Actively shaping the digital transformation is important to Dr Ploss. In addition to the economic use of new technologies, his focus is on their benefits for society ("Digitalisation must serve people"). He is involved in the steering committee of the "Plattform Lernende Systeme", supported by the Federal Ministry of Education and Research. The platform brings together experts from science, industry and society for fostering Germany's position as an international technology leader and is committed to a balanced development and use of Artificial Intelligence (AI). Ploss is a member of the Board of Trustees at the Technical University of Munich (TUM) and serves as member of the Industry Advisory Board of the Munich School of Robotics and Machine Intelligence at the TUM.
Dr Reinhard Ploss was born on 8 December 1955 in Bamberg. He studied process engineering at the Technical University of Munich and received his doctorate in 1990.
Dr Beh Swan Gin, Chairman, Economic Development Board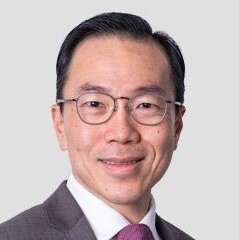 Dr Beh was appointed Chairman of the Singapore Economic Development Board (EDB) on 1 December 2014. He also chairs the Boards of Directors of EDB Investments and EDBI. 
Dr Beh was Permanent Secretary of the Ministry of Law from 1 July 2012 to 30 November 2014. Prior to the Ministry of Law, he had been Managing Director of EDB from 1 August 2008 to 30 June 2012. He joined EDB in November 1992 and held various portfolios over the years including leadership roles in the development of Singapore's Biomedical Sciences industry cluster, as well as overseas assignments in EDB's North American operations. 
In 2006 and 2007, Dr Beh also held concurrent appointments as the Executive Director of the Biomedical Research Council at the Agency for Science, Technology & Research, as well as the Director of the Ministry of Trade & Industry's Energy Planning Division. 
Dr Beh is a medical doctor by training and graduated from the National University of Singapore. He is also a Sloan Fellow with a Master of Science in Management from Stanford University's Graduate School of Business, and completed the Advanced Management Programme at the Harvard Business School. 
He is a Board Director for Enterprise Singapore, Human Capital Leadership Institute Pte Ltd, Singapore Exchange Limited, Singapore Innovate Pte Ltd and Temasek Foundation Connects. He also chairs the board of Ascendas Funds Management (S) Ltd. In addition, he is on the Advisory Board for the University of St Gallen in Switzerland, and a member of the Young Presidents' Organisation. 
Moderator's Profile:
Dr Lim Jui, Chief Executive Officer, SGInnovate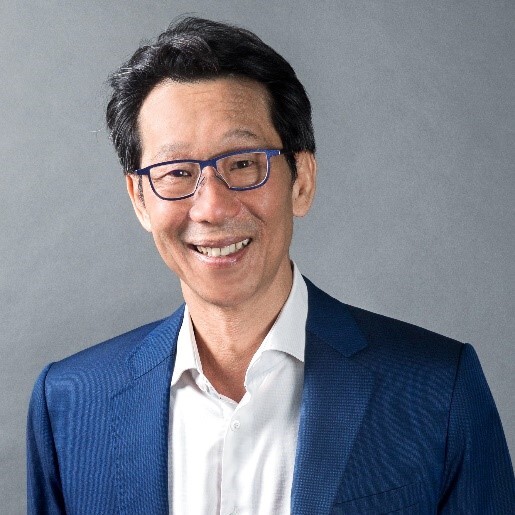 As CEO of SGInnovate, Dr Lim Jui has overall leadership of the organisation that is committed to helping entrepreneurial scientists build and scale Deep Tech startups. At SGInnovate, Jui and his team work closely with a wide range of partners and co-investors to back this unique group of founders, who are looking to solve global challenges with their research-based solutions. This is done through equity-based investments, access to the Deep Tech ecosystem and talent network, as well as by providing business-building support.
While he trained in medicine, Jui had spent most of his professional life in the business of science and innovation. He was Director of Investments, Bio*One Capital; CEO of Merlin MD, a medical device company; Executive Director of the Medical Engineering Research and Commercialisation Initiative (MERCI) at the National University of Singapore (NUS); and Programme Director of the Singapore-Stanford Biodesign Programme (SSB), a joint venture between the Agency for Science, Technology and Research (A*STAR), the Singapore Economic Development Board (EDB) and Stanford University. Before joining SGInnovate, Jui was CEO of NTUitive, the innovation and enterprise company of the Nanyang Technological University (NTU).
He currently serves on the advisory boards of IPOS International, the business arm of the Intellectual Property Office of Singapore (IPOS), and several startup companies. He was previously a board member of the Building and Construction Authority (BCA) in Singapore.
Jui received his Bachelor of Arts (BA, Biological Sciences and East Asian Studies) and Doctor of Medicine (MD) at Columbia University. He then obtained his Master of Medicine (Anaesthesiology and Surgical Intensive Care) from NUS. He remains a registered medical practitioner today.
A firm believer in National Service (NS), Jui served 22 years as an operationally ready national serviceman (NSMan). In his final appointment as an NSMan, he was the Commanding Officer of an infantry battalion in the Singapore Army. Outside of work, he enjoys spending time with his family and friends over food, drinks and music. He then burns it off by running, most frequently in the trails around MacRitchie Reservoir.
Topics: Industry 4.0 and Robotics, Startup and Corporate Open Innovation
Industry: Advanced Manufacturing