How Investors Decide Where to Invest
Presented by SGInnovate and Entrepreneur First
Investors see a lot of startups, out of which they will carefully select only a handful of teams. These decisions are made based on a set of variables, which are often people, product and market size related. In this panel, we will dive into what drives the decision making and where is the emphasis when investing in deep tech companies.
Date: 2 July 2019, Tuesday
Time: 6:00pm – 8:00pm
Venue: 32 Carpenter Street, Singapore 059911
Speakers:
Victor Tan, Director, Venture Investing, SGInnovate
Nikhil Kapur, Partner, Strive
Aditya Mathur, Managing Director, Elevate VC
Christian Cadeo, Managing Partner, Asia, Big Idea Ventures
Moderator: Didier Vermeiren, Entrepreneur-in-Residence, Entrepreneur First
Programme Details:
6:00pm – 6:30pm: Registration
6:30pm – 7:30pm: Panel Discussion and Q&A
7:30pm – 8:00pm: Networking
Speakers' Profiles:
Victor Tan, Director, Venture Investing, SGInnovate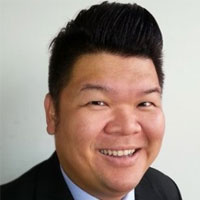 Victor Tan is currently part of SGInnovate's Venture Investing team in Singapore and concurrently manages investments and operations in North America. SGInnovate is focused on enabling entrepreneurs in Singapore to build start-ups with a strong emphasis on science and deep technology. As a private organization owned by the Singapore Government, they bring together partners from the private sector, institutes of higher learning, and research organizations as part of Singapore's broader ecosystem of innovation.
Nikhil Kapur, Partner, Strive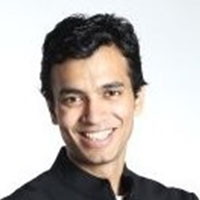 Nikhil Kapur joined GREE Ventures in 2015. He is based in Singapore and covers investments across Southeast Asia and India. He completed his MBA, with a major in finance, at the National University of Singapore after receiving the NUS MBA Academic Excellence Award. Prior to business school, he founded a successful and profitable venture in the media-technology industry in India, scaling it to multiple countries. Before his entrepreneurial journey, he developed the first version of Office Excel for multiple mobile platforms while working at Microsoft. As an undergraduate, he attended Delhi College of Engineering, graduating cum laude in computer engineering.
Aditya Mathur, Managing Director, Elevate VC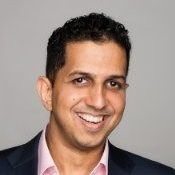 Aditya builds, invests in, and advises exponential-growth deep tech companies.
His investment focus is on early stage, enterprise focused (B2B) disruptors, who can profitably change the way incumbents do business.
With over 20-years of experience as a business development leader in the tech industry, Aditya has demonstrated the ability to scale or turn around significant businesses.
Aditya has been involved with building some of the most exciting companies across his career. Some examples, by sector, include IOT (Jasper.com, acquired by Cisco); Telecommunications (Circles.Life); Autonomous Vehicles (Scooterson.com); Artificial Intelligence; Energy Efficiency (International Rectifier, acquired by Infineon Techologies); Biodiesel (Fleurish, IP licensed).
Christian Cadeo, Managing Partner, Asia, Big Idea Ventures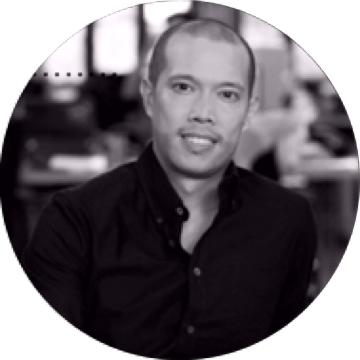 Christian Cadeo is currently the Managing Partner, Asia for Big Idea Ventures. Big Idea Ventures is a new alternative protein venture capital fund/accelerator based in New York and Singapore. It is anchored by investments from Temasek Holdings and Tyson Food (NYSE: TSN/Fortune 100 company).
Prior to this Christian was a seasoned operator with experience in bringing US based startups to Asia. His first startup was at AdMob which was eventually acquired by Google for US$750MM. The second startup was JUST which has raised US$372MM from Founders Fund, Horizon Ventures and Eduardo Saverin. There he was the 1st employee in Asia-Pacific as well as the first on the ground person out of the three alternative protein Unicorns (JUST, Impossible Foods, Beyond Meat). Recently he was at Domo where he joined pre-IPO as the 1st employee in Southeast Asia. Domo had raised close to US$700MM from investors such as Benchmark, Jeff Bezos and TPG. The company IPO on NASDAQ in 2018.
Christian also has extensive experience working at some of the largest technology companies in the world. He spent four years at Google managing the mobile and enterprise division in Southeast Asia. Earlier in his career, he worked at Microsoft managing commercial development within the online division.
Moderator's Profile
Didier Vermeiren, Entrepreneur-in-Residence, Entrepreneur First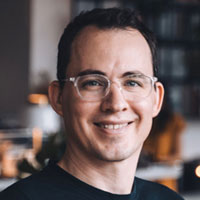 Didier is an Entrepreneur-in-Residence at Entrepreneur First, helping new founder teams validate their business ideas. Before EF, he was founder and CEO of two European-based property tech companies, and director of the Berlin and Brussels chapter of the Founder Institute, the largest tech accelerator in the world.
Topics: Investments
You may also like the following: