High Performance Computing for Accelerating Anti-COVID Research & Development [Online Event]
Presented by SGInnovate and National Supercomputing Centre Singapore
The COVID-19 pandemic presents a major global healthcare crisis that has altered how we live and work. In response to this, research activities have intensified with a goal to find solutions to the wide-ranging problems that arose from the pandemic, from developing new diagnostics, finding new therapies, to building models in anticipation of the evolution of the virus. Many of these research and development critically depend on the computation of datasets and simulation of multiple scenarios, all of which can be accelerated with high performance computing (HPC).
The National Supercomputing Centre (NSCC) Singapore's first national petascale facility with available HPC infrastructure, has joined other global HPC centres in offering resources for anti-COVID research & development.
In this talk, we will discuss how HPC can help in these endeavours and provide capabilities to users to accelerate their research and development efforts in finding urgent solutions to our COVID-19 crisis.
Date: 12 August 2020
Time: 11:00am - 12:00pm (Singapore Time / UTC+8)
Programme:
11:00am – 12:00pm: Presentation on High Performance Computing for Accelerating Anti-COVID Research & Development by Dr Kenneth Ban, Programme Director (Health / Biomedical and Life Sciences), NSCC
Speaker's Profile:
Dr Kenneth Ban, Programme Director (Health / Biomedical and Life Sciences), NSCC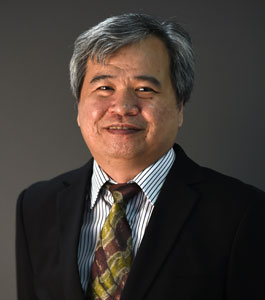 Dr Kenneth Ban has been a medical educator in the Department of Biochemistry, Faculty of Medicine, National University of Singapore (NUS) since 2011. He graduated from NUS Medicine and completed his graduate and postdoctoral studies in cancer biology and mouse genetics before joining NUS Medicine. He is currently the programme director for Phase I Biochemistry and is actively involved in writing collaborative case learning cases to help students understand how basic science concepts can be applied to clinical cases. His education interests are in developing technology-enhanced learning platforms for medical education and promoting translational bioinformatics for genomic medicine.
Topics: High Performance Computing