Greening Tomorrow, Today: Partnerships for Zero Carbon Shipping
Presented by SGInnovate, Royal Danish Embassy in Singapore, Danish Maritime Authority
In conjunction with Singapore Maritime Week 2021
International shipping accounts for 2-3 per cent of global GHG emissions – a number that will only increase in line with expected growth in global trade if no actions are taken. Shipping is a hard-to-abate sector, and the solution involves the entire maritime value chain from fuel production via ports to the ships. Therefore, it requires international collaboration amongst states, companies and non-state actors and across the value chain to reach the global climate goals set in the Paris Agreement and the International Maritime Organisation's initial GHG strategy. The overall challenge is to make different parts of the value chain across sectors commit, co-operate, and deliver at the same time to prove that emission-free shipping has the potential to be a practicable and viable choice. Therefore, it is crucial to ensure the right framework for innovation across the entire value chain to support the development of new energy systems and technologies for decarbonising shipping. Furthermore, international collaboration across the maritime value chain is key to ensure the development of zero-emission shipping, and zero-emission shipping is a must-win battle in our collective efforts to overcome climate change.

On 22 April 2021, we invite leading maritime players to pinpoint their views as Singapore and Denmark seek to unfold potentials for increased international public-private collaboration towards emission-free shipping. The event is presented by the SGInnovate, the Royal Danish Embassy in Singapore, and the Danish Maritime Authority.
Date: 22 April 2021, Thursday
Time: 4:00pm – 5:30pm (Singapore Time / UTC+8)

Programme:
4:00pm – 4:10pm: Opening Remarks by Dr Lim Jui, CEO, SGInnovate and HE Sandra Jensen Landi, Ambassador of Denmark to Singapore

4:10pm – 4:20pm: Keynote Address by Dan Jørgensen, Denmark's Minister for Climate, Energy and Utilities

4:20pm – 5:30pm: Panel Discussion and Q&A:
Ms Quah Ley Hoon, Chief Executive, Maritime and Port Authority Singapore
Mr Andreas Nordseth, CEO, Danish Maritime Authority
Dr Bo Cerup-Simonsen, CEO, Mærsk Mc-Kinney Møller Center for Zero Carbon Shipping
Mr Andreas Sohmen-Pao, Chairman, BW Group
Moderator: Esther Chang, Executive Director, Global Compact Network Singapore
Speakers' Profiles:
Ms Quah Ley Hoon, Chief Executive, Maritime and Port Authority Singapore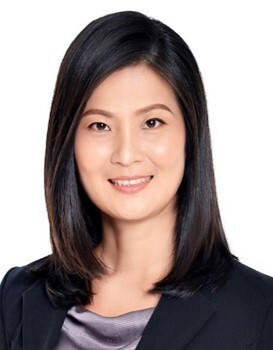 Ms Quah Ley Hoon joined the Maritime and Port Authority of Singapore as Chief Executive (Designate) on 1 November 2018 and was subsequently appointed the Chief Executive with effect from 1 January 2019. Before this, she was with MediaCorp as Chief Editor in Channel NewsAsia.

She has more than 12 years of work experience in the public sector ranging from economic policies to environmental and social policies, including the US-Singapore Free Trade Agreement, UN Framework Convention on Climate Change, and the National Population Secretariat.

Ley Hoon is on the board of Energy Market Authority, Movement for the Intellectually Disabled of Singapore (MINDS), National University of Singapore's Tropical Marine Science Institute and Centre for Maritime Studies, Singapore Chamber of Maritime Arbitration, Singapore Maritime Foundation, Singapore Maritime Institute, and the Technology Centre for Offshore and Marine, Singapore Ltd.

She graduated with an MBA from IMD Business School in Switzerland in 2010 and a Masters in Economics from the University of Pantheon Sorbonne, France, in 2000. She also holds a degree in Psychology from the University of Southern Queensland. She was awarded the Public Administration Medal (Silver) in 2017.

Mr Andreas Nordseth, CEO, Danish Maritime Authority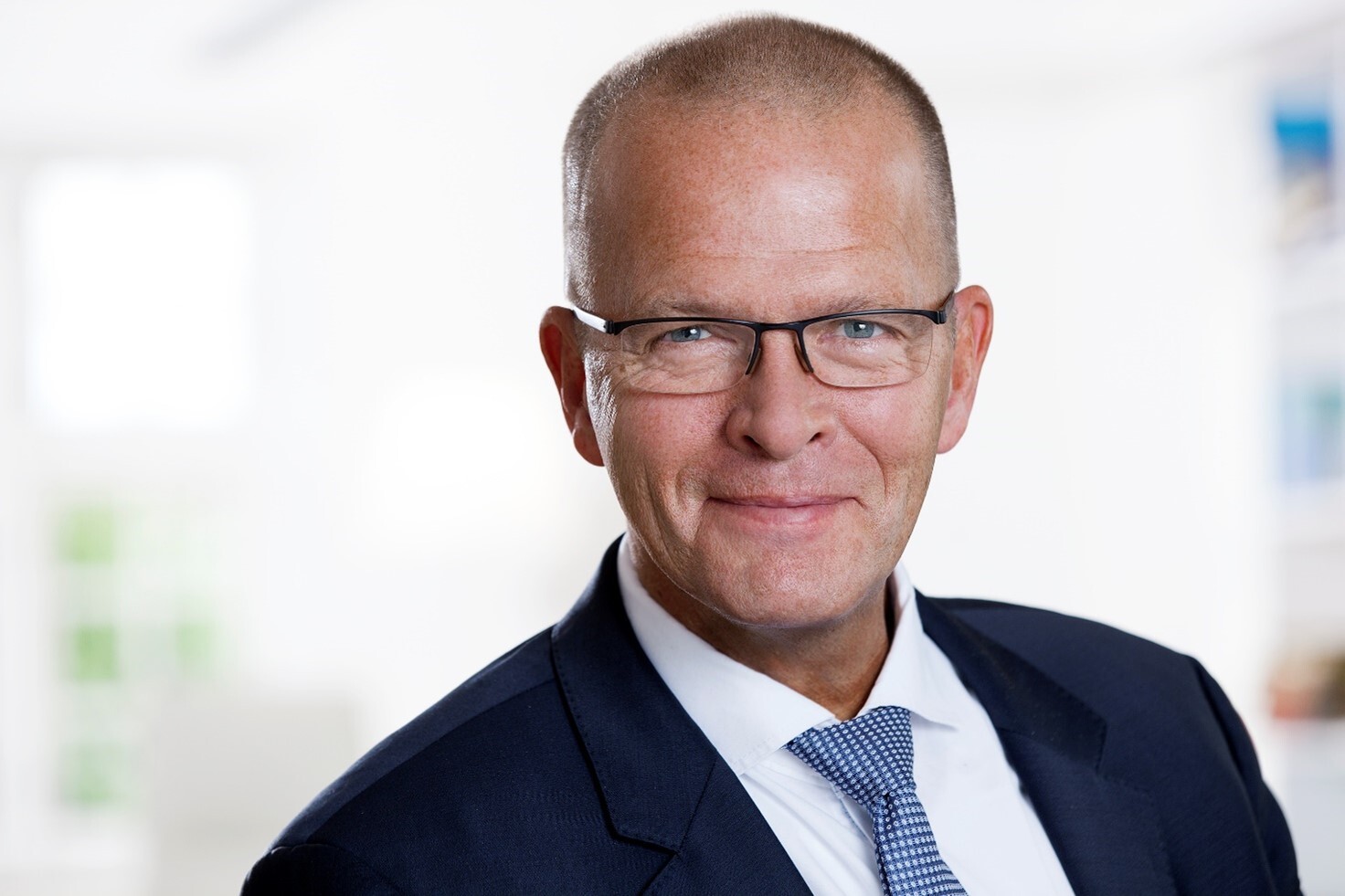 Andreas Nordseth is Director General of the Danish Maritime Authority (DMA), a position he has held since 2009. The DMA is a Government agency under the Ministry of Industry, Business and Financial Affairs in Denmark.

Today Andreas Nordseth also holds numerous nominations and board positions. He is Chairman of the Administrative Board at the European Maritime Safety Agency (EMSA) and the Consultative Shipping Group. Andreas Nordseth is Governor at the World Maritime University (IMO) and a Board Member of the Danish Maritime Fund and the Advisory Board for Executive MBA in Shipping & Logistics at Copenhagen Business School.

Dr Bo Cerup-Simonsen, CEO, Mærsk Mc-Kinney Møller Center for Zero Carbon Shipping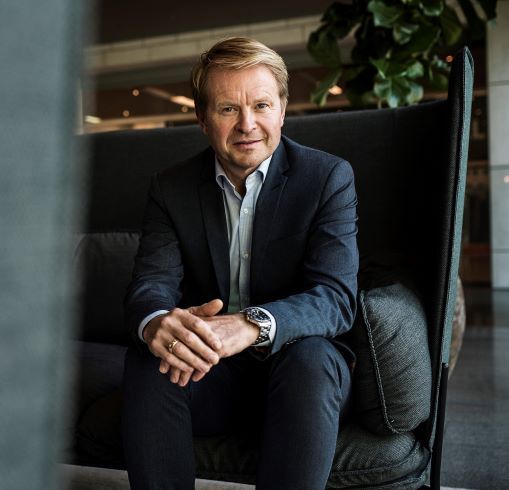 Bo Cerup-Simonsen is CEO of Mærsk Mc-Kinney Møller Center for Zero Carbon Shipping. Prior to joining the Center, Mr Cerup-Simonsen has held a number of prominent positions within shipping technology and innovation incl. VP, Head of Newbuilding Strategy and Portfolio at Royal Caribbean Cruises (RCL); Director of the Danish Hydrocarbon Research and Technology Centre at the Technical University of Denmark; and VP, Head of Maersk Maritime Technology (MMT), where he, among other things, was responsible for a large number of engineering and newbuilding projects including the world's most energy-efficient containership series, the Triple-E.

Mr Cerup-Simonsen holds a PhD in Mechanical Engineering (Naval Architecture and Offshore Engineering) from the Technical University of Denmark and an Executive MBA from Copenhagen Business School. Bo lives with his wife Ingrid and their three children in Humlebaek, Denmark.

Mr Andreas Sohmen-Pao, Chairman, BW Group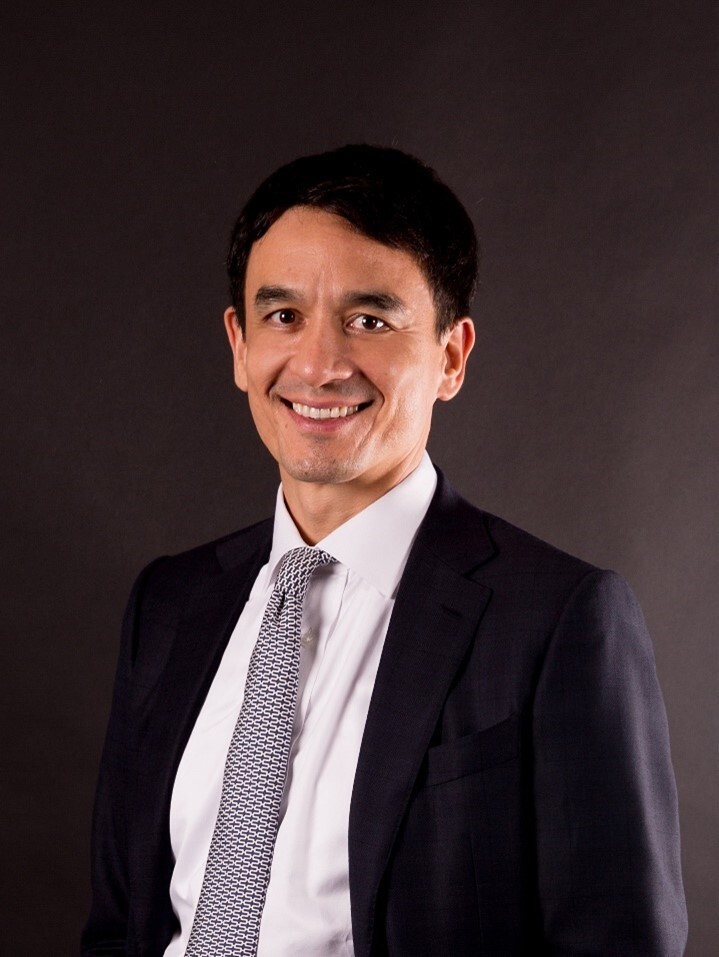 Andreas Sohmen-Pao is Chairman of BW Group, a global maritime group in shipping, floating infrastructure, deepwater oil & gas production, and new sustainable technologies. He is also Chairman of five publicly listed affiliates BW LPG, BW Offshore, BW Energy, BW Epic Kosan and Hafnia. The BW fleet totals over 420 vessels and comprises the world's largest gas shipping fleet with over 190 vessels in LNG and LPG.

Mr Sohmen-Pao is Chairman of the Singapore Maritime Foundation and a trustee of the Lloyd's Register Foundation. He is currently chairing the International Advisory Panel for Maritime Decarbonisation.

Mr Sohmen-Pao has served as a non-executive director of The Hongkong and Shanghai Banking Corporation Ltd, the Maritime and Port Authority of Singapore, The London P&I Club, Singapore National Parks Board, Singapore Symphonia Company and Sport Singapore amongst others. Mr Sohmen-Pao graduated from Oxford University with a first-class honours degree in Oriental Studies and has an MBA with distinction from Harvard Business School.

Moderator's Profile:
Ms Esther Chang, Executive Director, Global Compact Network Singapore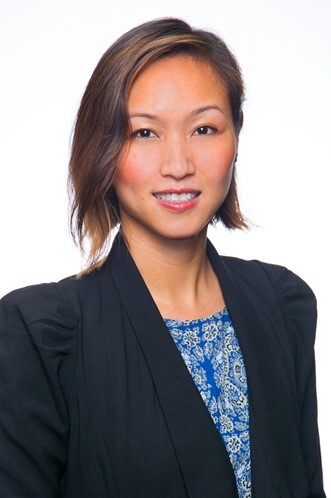 Ms Esther Chang is the Executive Director of Global Compact Network Singapore (GCNS). She leads GCNS initiatives to raise awareness and adoption of corporate sustainability efforts in Singapore and the region. She serves as the main liaison between GCNS and the United Nations Global Compact.

Passionate about creating positive change in society and problem solving, Ms Chang has dedicated her career in the nonprofit sector and has worked for leading healthcare and education organisations, as well as grassroots NGOs in Canada and Singapore. She champions multilateral partnerships to invest responsibly in and develop sustainable solutions at scale. She is an active volunteer in human rights and social welfare causes.

Ms Chang has a B.Sc (Hons) in Life Sciences from Queen's University (Canada) and completed post-graduate studies in Fundraising and Volunteer Management (Humber College, Canada) and Sustainability Leadership (University of Cambridge, UK). She is CFRE certified since 2012, an internationally recognised accreditation for philanthropic fundraising administered by CFRE International.
Topics: 5G Technology, CleanTech / Green Tech
You may also like the following: