Location
BASH, Level 3,
Block 79 Ayer Rajah Crescent via Lift Lobby 3
Singapore 139955
The Future of Work and Talent in Media and Creative Industries
Presented by General Assembly and SGInnovate
Bringing together key players in the Media and Creative industries, our panel of experts and founders will discuss the rise of technology in Media and Creative and how to develop talent for this new workforce.
Hear about how influential entrepreneurs and innovative technologies are disrupting and redefining the traditional Media and Creative industries, how you should respond as an individual or business and how you can make the most of it.
Date: 19 November 2019, Tuesday
Time: 6:30pm – 9:00pm
Venue: BASH, Level 3, 79 Ayer Rajah Crescent, Singapore 139955 via Lift Lobby 3
Speakers:
Olga Sych, Managing Director and Founder, Great Owls
Uma Rudd Chia, Creative Director, Weber Shandwick
Jeffrey T. K. V. Koh, Director of Strategic Ventures, Chemistry (Singapore)
Programme Details:
6:30pm – 7:00pm: Registration
7:00pm – 8:00pm: Panel and Q&A
8:00pm – 9:00pm: Networking
Speakers' Profiles:
Olga Sych, Managing Director and Founder, Great Owls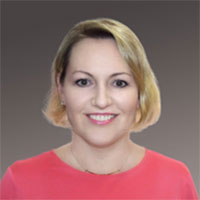 Olga is the Founder and Managing Director of Great Owls, a knowledge-sharing platform launched in Singapore.
On its online platform, Great Owls features the most innovative people and drills down into the critical resources that shape them. Offline, Great Owls brings together leading figures in tech for stimulating and thought-provoking discussions and events. Great Owls provides access to the brightest minds and serves a community of 1,000 subscribers as a trusted resource for learning.
Olga has 15 years of experience leading Digital Transformation for media businesses across Europe and Asia. Previously, Olga was the Managing Director Digital for Tatler in Asia. In this role, she was responsible for building the luxury media publisher's pan-regional digital strategy and operations. Before that, Olga was Managing Director at a global advertising agency Digitas, Publicis Group.
Olga is certified by Google and IAB. She has studied media management at Stanford University Graduate School of Business and luxury brand management at ESSEC Business School. She speaks five languages (English, German, Italian, Russian and Ukrainian) and is deeply passionate about continuous learning. Olga enjoys consulting SME's; mentoring students and aspiring entrepreneurs.
Uma Rudd Chia, Creative Director, Weber Shandwick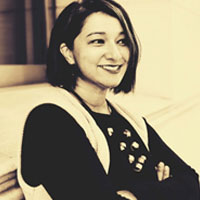 Uma Rudd Tan started her career as a political journalist and feature writer/ editor at The Star –Malaysia's leading English daily. Despite loving her job, she gave it up to pursue the glitz of advertising.
As a creative director and a creative problem solver with over a decade of experience in integrated advertising, marketing and digital innovation, Uma has worked for both local and international agencies in Singapore. She is experienced in leading teams to strategise, create and execute through-the-line and digital concepts for a variety of local, regional and global brands, specialising in FMCG, technology, lifestyle and beauty.
Her passion for theology, background in journalism and years in advertising, make her a natural researcher of creative content, a lover of people and motivator of teams. She's a fearless explorer of concepts and new ideas and enjoys navigating new challenges, especially in digital media. She's got an M.A. in Digital Media Management from Hyper Island.
When she's not working, Uma's fielding existential questions from her cheeky 7-year old and philosophical 9-year old. And in her "imaginary" free time, Uma's alter-ego rehearses for her TV Evangelist cum Rockstar dream job. Uma strongly believes that one day (soon) she will meet Elon Musk in person and pitch her amazing startup idea to him, which he would buy into and fund her innovation to change the world and make it better.
Uma is also co-creator of Reading PANTSTM described as the world's simplest phonics programme. She was part of two best- selling Christian acapella albums - Follow that Star and The Whole Truth in Parts. She recently authored two books - Hey Pastor! Your Church is Going Out of Business (available on Amazon Kindle) and a kid's book entitled Who Killed Death?
She blogs on disruption, existentialism, God, physics, space and education.
She's happy to catch up for a cup of coffee anytime, to discuss disruption, existentialism, God, physics and space.
Jeffrey T. K. V. Koh, Director of Strategic Ventures, Chemistry (Singapore)
Jeffrey is Director of Strategic Ventures at Chemistry. He is tasked with enabling BlueSky activities for the organisation through Venture Design. Previously as an artist, he exhibited at venues such as Barbican, Arthouse Singapore, Archifest and many more. Before his current job, he was the Assistant Director of the National Gallery Singapore and led the UX efforts for the organisation.
As a designer, he has developed catwalks for PRADA and Miu Miu while working for OMA and helped open the London office for KesselsKramer. Recently he worked as an advisor in the areas of AI and fine art and is a Fellow of the EF. Jeffrey earned his PhD in Engineering Sciences from NUS, and has numerous patents and peer-reviewed publications for his UX research, and recently published a book with Springer on the topic of Cultural Robotics. He currently sits on the advisory board for the NPE Gallery, is a Peer of the Australia Council for the Arts, and is a Researcher and Adjunct Lecturer for UNSW in Sydney, Australia.

Topics: Talent
You may also like the following: