Future of Smart and Sustainable Spaces [Online Event]
Presented by SGInnovate and the French Chamber of Commerce
The COVID-19 situation has led to a paradigm shift in mindset and a re-think on future living and working spaces, since the concept of working from home is no longer a foreign notion. What would make smart and sustainable spaces, and how will design elements and Deep Tech such as AI, IoT, etc. transform our smart homes and smart offices?
Smart home and smart office spaces will have to adapt to be part of the 'new normal'. These spaces may revolutionise the way we interact at work and in our daily lives, as we rethink our home offices through organisational, planning design, and sustainable solutions.
Join us at this online event as our speakers will address the future of smart and sustainable spaces, and how design, technology and data will help:
better manage space planning
optimise energy efficiency in the home and office buildings
improve productivity levels
reduce energy costs and environmental impacts
ensure security and data privacy
as well as provide wellbeing and comfort
Date: 9 July 2020
Time: 3:00pm – 4:00pm (UTC +8)
Programme:
3:00pm – 3:05pm: Opening Remarks
3:05pm – 3:45pm: Panel Discussion on the Future of Smart and Sustainable Spaces
Esther An, Chief Sustainability Officer, City Developments Limited
Damien Dhellemmes, President Singapore, Malaysia & Brunei, Schneider Electric
Zach Wilson, Managing Director, Alfa Tech Vestasia
Moderator: Prof Arijit Chatterjee, Associate Professor of Strategy, ESSEC Business School
3:45pm – 4:00pm: Q&A
Speakers' Profiles:
Esther An, Chief Sustainability Officer, City Developments Limited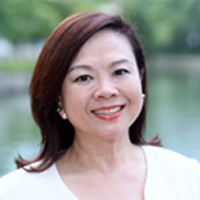 An active advocate for sustainability for over two decades, Esther has been instrumental in establishing CDL's leadership in integrating ESG best practices into its business. CDL is ranked top real estate company on the Global 100 Most Sustainable Corporations in the World 2020 and is also the only CDP A-List company for climate strategy and water security in SE Asia. Key ESG initiatives she has spearheaded include publishing the first sustainability report using GRI standards in Singapore in 2008; issuing the first green bond by a Singaporean company in 2017 and pioneering an SDG Innovation Loan in Singapore in 2019. As a forerunner in embracing the UN SDGs, Esther was conferred 2018 SDG Pioneer for Green Infrastructure and A Low Carbon Economy by the UN Global Compact. She sits on the boards or advisory platforms of several organisations including the World Green Building Council, Singapore Green Building Council, UNEP Finance Initiative Property Work Group, GRI Corporate Leadership Group, Asia Pacific Real Estate Association Singapore Chapter Board, Global Compact Network Singapore and Urban Land Institute Singapore Chapter. An advocate for women empowerment, Esther founded the Women4Green Network to engage women to drive sustainable practises at home, at work and play.
Damien Dhellemmes, President Singapore, Malaysia & Brunei, Schneider Electric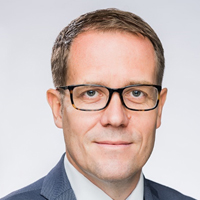 Damien Dhellemmes is the Cluster President for Schneider Electric Singapore, Malaysia and Brunei. In this role, Damien is responsible for the alignment of corporate strategy and business orientation, as well as oversight of all commercial initiatives, operations, and implementation. Before this role, Damien led the end-to-end Supply Chain organisation for Schneider Electric in East-Asia Japan and Pacific across 18 countries. He first joined Schneider Electric 25 years ago and had since held various positions in the Supply Chain function of manufacturing, logistics, as well as procurement and sourcing. Having lived in Asia for 15 years, Damien has diverse experience in the region; he moved to Singapore in the summer of 2013 after spending four years in Bangalore, India, and five years in Shanghai, China. Damien holds an MSc in Electrical Engineering from ISEN, as well as an MBA from the EDHEC Business School in France.
Zach Wilson, Managing Director, Alfa Tech Vestasia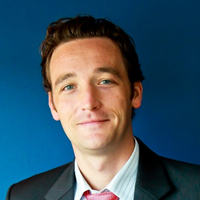 Zach Wilson is the Managing Director of AlfaTech in Singapore and DVUCA, Deputy Managing Director of VestAsia Group Pte Ltd and has over 15 years of experience in engineering, construction and real estate development. He specialises in clean technology, renewable energy, energy efficiency and hi-tech projects for manufacturing plants, clean rooms, data centres and medical facilities. He is adept at project execution in emerging markets. In addition to his projects in Singapore, Malaysia and China, Mr Wilson has developed over 2 million square feet of mixed-use real estate projects in San Francisco before setting up the AlfaTech office in Singapore in 2010, which today, helps clients all over the world expand into the fast-growing Asia-Pacific region. He has hallmarked the organisation on great customer service and the principles of transparency, fairness and value for money.
He is a LEED (Leadership in Energy and Environmental Design) Accredited Professional, a member of CoreNet Global and the Urban Land Institute (ULI). Mr Wilson has an MS in Civil and Environmental Engineering (2005) from Stanford University and a BS in Construction Engineering Technology (2003) from Montana State University.
Moderator's Profile:
Prof Arijit Chatterjee, Associate Professor of Strategy, ESSEC Business School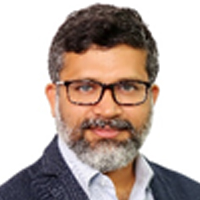 Arijit Chatterjee is an Associate Professor of Strategy at ESSEC Business School. He teaches strategy, entrepreneurship, and epistemology in the MBA, MSc, PhD, and executive programmes at ESSEC.
His current research and case-writing explore how inequality within and outside of firms is addressed through institutional mechanisms and social movements, how small organisations scale-up and contribute to large-scale institutional change, and how businesses can pursue economic, social, and environmental goals simultaneously.
In 2020, Professor Chatterjee will launch a new course for the Global MBA on Responsible Leadership and Sustainability. His research on strategic decision-making has appeared in the Academy of Management Review and Administrative Science Quarterly and has been covered by The Economist, Business Week, The Wall Street Journal, The Times, Financial Times, Forbes, MSNBC, and Le Monde. Several of his case studies have been published through The Case Centre.
Topics: Sustainability