Future of Food Technology and Innovation [Online Event]
Presented by SGInnovate and the Embassy of Switzerland in Singapore
By 2050, global food systems will need to feed more than 9 billion people sustainably and nutritiously. Emerging technology, innovation, behavioural changes, and multi-stakeholder collaboration have the potential to improve global food security and nutrition to drive rapid progress in the sustainability, inclusivity and efficiency of food systems.
Food Tech is becoming increasingly popular in Singapore. One of Singapore's major goals is to increase the local production to have the capacity to provide 30% of Singapore's production needs by 2030. Potential synergies and collaboration exist between Singapore and Switzerland. With its deeply rooted agricultural tradition and unmatched density of world leading companies, scientific institutions and startups in areas such as food, nutrition, life sciences or robotics, Switzerland has much to contribute. The Swiss Food & Nutrition Valley is a unique platform, with the objective of developing and strengthening the existing innovation ecosystem and addressing the major challenges of the future of food and nutrition from a sustainability perspective, using cutting-edge science and technology.
This webinar aims to facilitate the discussion on how the ongoing and future research collaborations between industry leaders, research agencies and startups from both countries will result into more innovative and sustainable ways to produce food for a growing population, whilst reducing the carbon footprint of the entire food value chain.
Some partnerships have been existing for years. For example, Nestlé's R&D Centre in Singapore was the first in Asia when it was set up in 1980. In 2016, the Nestlé Research Centre Asia - an extension of Nestlé's strategic innovation partnership with the Singapore government's Agency for Science Technology and Research (A*STAR) - was launched. It brings upstream research activities that complement Nestlé's existing facility for applied research and product development and is fully supported by the Singapore Economic Development Board (EDB). In addition, Swiss-based food-processing giant, Bühler, and major flavour and fragrance manufacturer, Givaudan, have joined forces to build a new innovation centre dedicated to plant-based food in Singapore. The facility, which is planned to open at the end of 2020, will host food processing companies, startups and scientific researchers to come up with sustainable food solutions.
Date: 2 September 2020, Wednesday
Time: 4:00pm – 5:00pm (Singapore Time/ UTC +8)
Programme:
4:00pm – 4:05pm: Opening Remarks by
Sze-Ki Sim, Executive Director - Community & Brand, SGInnovate
Ambassador Fabrice Filliez, Ambassador of Switzerland to Singapore
4:05pm – 4:10pm: Presentation by Fathi Derder, Managing Director, Swiss Food & Nutrition Valley
4:10pm – 4:15pm: Presentation by Roberto Reniero, Managing Director, Nestlé R&D Centre in Singapore
4:15pm – 4:20pm: Presentation by Alex Ward, Head of Innovation APAC, Givaudan
4:20pm – 4:25pm: Presentation by Seck Yee Kwang, Director of Industry Development Group (Food & Consumer), A*STAR
4:25pm – 5:00pm: Panel Discussion and Q&A
Roberto Reniero, Managing Director, Nestlé R&D Centre in Singapore
Alex Ward, Head of Innovation APAC, Givaudan
Seck Yee Kwang, Director of Food and Consumer Cluster, A*STAR
Moderated by Fathi Derder, Managing Director, Swiss Food & Nutrition Valley
Speakers' Profiles:
Roberto Reniero, Managing Director, Nestlé R&D Centre in Singapore
Roberto Reniero joined Nestlé in 1995 at the Nestlé Research Centre in Lausanne, Switzerland. He has been working in various fields like scientific research, product development and in managerial positions in different parts of the world including Europe, Asia and North America. Since March 1st, 2019 he has been assigned to lead R&D Singapore.
Roberto Reniero holds a PhD in molecular biotechnologies and a master's degree in agriculture sciences, and is an author of various scientific publications and patents. His scientific research was focused on Food Microbiology and Host-gut microbiota metabolic interactions.
In his various positions as Centre Head, Roberto established a close link between R&D and the business by building solid and robust innovation pipelines for various product categories. He set up several innovation models in Nestle R&Ds, through consumer centric and fast prototyping while building strong innovative teams.
Alex Ward, Head of Innovation APAC, Givaudan
Alex heads the Regional Innovation function for Givaudan's Asia Pacific Flavours business and is based in Singapore, where the regional headquarters is based in. In this role, he is responsible for managing a broad cross functional team of creation and application, marketing, consumer sensory insights, formula management and training functions, to deliver industry leading innovation to internal and customer stakeholders.
Alex has more than 25 years of experience in a B2B environment. He started his career selling and managing integrated consumer research programs in Europe. In 1999, he moved to Australia and then Singapore with a leading Internet audience measurement and research company, to lead the business for the Asia Pacific region.
In 2001, he joined the Flavour and Fragrance industry, working for IFF as the Head of Sensory and Consumer Insights and later in a Regional Sales leadership role. He joined Givaudan in 2015, taking on senior regional marketing and sales roles before taking on his current position.
Alex sits on the Academic Advisory board for Food Science and Technology at NUS and lives in Singapore with his family. He has a passion for cooking and keeping fit through competing in ultra-trail marathons.
Seck Yee Kwang, Director of Industry Development Group (Food & Consumer), A*STAR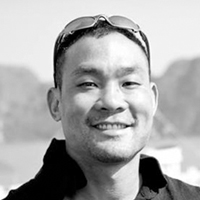 Yee Kwang oversees industry development for the Health & Biomedical and Food & Consumer sectors at the Agency for Science, Technology & Research (A*STAR). He also leads the Biomedical Sciences Industry Partnership Office, overseeing research and innovation partnerships with strategic industry partners across the public sector research, clinical and university institutions.
Translating the research and innovation efforts across A*STAR and the research ecosystem in Singapore to forge impactful and outcome-driven partnerships with industry is his key focus. Yee Kwang also has a keen interest in understanding the opportunities that future advances in science and technology could bring in disrupting or transforming current industry landscapes and assessing these opportunities for Singapore.
Prior to joining A*STAR, Yee Kwang spent his earlier years at the Singapore Economic Development Board, in various industry and policy roles. This included a stint at the Human Capital Leadership Institute, where he was Head of Partnership Development.
Yee Kwang has a Bachelor's and Master's degree in Electrical Engineering from the University of Illinois at Urbana Champaign, and the University of California, Santa Barbara. His Master's research focus was on compound semiconductor device modelling. He also obtained a Graduate Certificate of Intellectual Property Law from the IP Academy.
Moderator's Profile:
Fathi Derder, Managing Director, Swiss Food & Nutrition Valley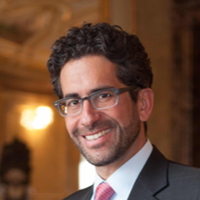 Fathi Derder is a journalist and was formerly editor in chief, morning show host, senior reporter and deputy editor-in-chief at Radio Télévision Suisse (RTS) from 1998 to 2009. In 2009, he launched a private television station where he was editor-in-chief (La Télé), and then was editor-in-chief and CEO of a Swiss business newspaper, Agefi. Today, he still is a contributor to the Swiss newspaper Le Temps.
From 2011 to 2019, Fathi Derder was a member of the Swiss Parliament, in Bern, for the liberal party (PLR/FDP).He has published two books: "The next Google will be Swiss" (2015) and "Les Petits secrets du Palais" (2019), published by Slatkine.
Today, he is the Managing Director of the Swiss Food & Nutrition Valley.
Topics: FoodTech