Future of Food: Alternative Proteins [Online Event]
Presented by SGInnovate, the Embassy of the Kingdom of the Netherlands in Singapore, and the Netherlands Innovation Network
By 2030, Asia is expected to contribute an estimated 60% of global growth - with Asia-Pacific contributing around 90% of the 2.4 billion new members of the middle class entering the global economy. In view of this, animal-based proteins cannot sustainably feed this growing middle class. Assuring future proof protein consumption requires a shift in protein production.
Over the last decade, the protein market has already transformed and is mostly driven by consumer demand for healthier and more sustainable products. With more awareness for alternative protein sources, plant-based, fungal, insect and even cultured alternatives are now competing with the traditional animal-based sources. Nevertheless, novel food companies also face their challenges such as with legislation, labelling and regulations.
Join us as we bring together Singapore-based TurtleTree Labs and Dutch-based Protifarm and FUMI Ingredients, from the alternative protein field to share on their solutions and challenges they face.
Date: 20 August 2020, Thursday
Time: 4:00pm – 5:00pm (Singapore Time/ UTC +8)
Programme:
4:00pm-4:05pm: Opening remarks
4:05pm- 4:20: Keynote Presentations by
Tom Mohrmann, CEO, Protifarm
Max Rye, Co-founder & Chief Strategist, TurtleTree Labs
Corjan van den Berg, CEO & Founder, FUMI Ingredients
4:20pm-4.50pm: Panel Discussion on Alternative Proteins
Tom Mohrmann, CEO, Protifarm
Max Rye, Co-founder & Chief Strategist, TurtleTree Labs
Corjan van den Berg, CEO & Founder, FUMI Ingredients
Moderated by: Angela Tay, Venture Capital Investor, AgFunder
4:50pm-5:00pm: Q&A
Speakers' Profiles:
Tom Mohrmann, CEO, Protifarm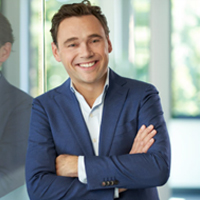 Tom Mohrmann is Chief Executive Officer at Protifarm, a Dutch Agri-Tech leader producing sustainable and nutritional ingredients for the food industry from food-grade farmed insects. Protifarm is the first to realise production of insect-based food ingredients on a large scale that is easily accessible and applicable for the current food market.
One of Tom Mohrmann's goals is the international deployment of the world's first insect-based and functional ingredient range, AdalbaPro. AdalbaPro ingredients are made from the Alphitobius diaperinus (also known as the buffalo beetle). Besides digestible protein, the ingredients also contain essential nutrients like vitamins such as B12, minerals, fibres and healthy fats. The high-quality food ingredients can add value to applications such as sports nutrition, meat (alternatives), pasta, baked goods and many more.
Mohrmann: "In our ambition to solve global challenges of the food industry, our approach is realistic, simple, but most of all, effective. We bridge the gap in consumer acceptance by producing recognisable and functional ingredients for the food industry, for everyday recipes." When Mohrmann was 26, he started his career at several FMCG brands including Henkel and Nestlé. He then moved to Link Business Creatives - a Marketing, Sales and PR agency as Managing Director. In 2018, he started at Protifarm as Chief Commercial Officer and further took over the Chief Executive Officer role from October 2018.
Max Rye, Co-founder & Chief Strategist, TurtleTree Labs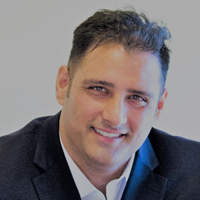 As the Chief Strategist and Co-founder for TurtleTree Labs, Max's focus is the Team to transform the global milk industry. He holds a Computer Science degree from the University of California. Hailing 20+ years of executive experience in the tech space, Max believes that technology can solve the world's biggest problems. Using cell-based technology TurtleTree Labs is able to create mammalian milk, including human breast milk which will transform the entire infant formula industry. Max formulates strategies and gives direction to the Team to accelerate the company's growth to the next level.
Corjan van den Berg, CEO & Founder, FUMI Ingredients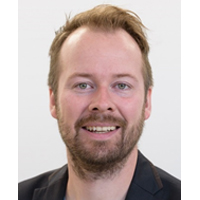 Corjan holds a Bsc in Food Technology, Msc in Biotechnology and received his PhD at Delft University of Technology in 2010 on Process Technology, which he performed at the Netherlands Organisation for Applied Science (TNO).
After his post-doctorate, he worked at Purac (now Corbion) as a project leader on lactic acid produced from lignocellulosic biomass. From 2011 onwards, he focused on the topic of algae biorefinery, initially at TNO where he was the lead in building the world's first mobile algae biorefinery. From 2016 onwards, he worked as an assistant professor on the topic of biorefinery at Wageningen University. He is currently CEO of FUMI Ingredients, which is developing non-GMO egg-white replacers based on micro-organisms.
Moderator's Profile:
Angela Tay, Venture Capital Investor, AgFunder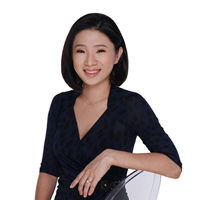 Angela is part of the AgFunder Investment team and is based in Singapore. Her role covers the full spectrum of venture capital investing. She has extensive experience in investment management including previous roles as an Investment Analyst with The State of Victoria, Australia, and Equity Research Analyst with HSBC. Prior to banking, she was leading the Investor Relations roles at SingTel, CapitaRetail China Trust and Venture Corporation Limited. She is skilled at conducting financial analysis, due diligence, investment recommendations, and implementing robust investor relations strategies. She holds a Bachelor of Communications from Nanyang Technological University, Singapore, and a postgrad in Applied Finance from Macquarie University, Australia.
Topics: FoodTech