Future of Blockchain-based Data Marketplaces: Challenges and Impact
Presented by SGInnovate & SHE Blockchainers Asia
Join us as we have Michelle Yeo of DATAVLT and Daphne Ng of JEDTRADE share their insights and experiences in the blockchain-based data marketplaces!
What's Next for Data Marketplaces?
AI has created a huge demand for user data and Blockchain could give individuals the ability to control and sell their own.
To develop AI applications, companies need access to massive datasets to create predictive models. This is why tech giants with significant amounts of data like Facebook, Amazon, Microsoft and China's Baidu, Alibaba, and Tencent are leaders in the field of AI.
For others, obtaining a lot of quality data can be challenging. As a result, emerging blockchain startups have begun offering "data marketplaces" that widen access to AI training data. Why then are data marketplaces still not gaining sufficient traction?
Blockchain: Solving the Data Privacy and Security Conundrum
With recent breaches in data protection from several large organisations, there is increasing concern in data privacy and security from individuals as well as regulators. This ultimately poses a challenge to open data marketplaces. Blockchain can be a solution to this data privacy and security conundrum by providing trust and immutability to the data sharing process. However, managing and regulating consent on the blockchain alone may not be sufficient. How can we leverage technology to protect the data of users and yet allow meaningful analysis at the same time?
Date: 11 February 2019, Monday
Time: 6:00pm to 8:00pm
Venue: 32 Carpenter Street, Singapore 059911
Speakers:
Michelle Yeo, Executive Co-Founder, DATAVLT
Daphne Ng, CEO, JEDTrade
Moderator: Yuree Hong, CEO & Founder, SHE Blockchainers & Ampliv
Programme Details:
6.00pm - 6:30pm Registration
6:30pm - 7.00pm What's Next for Data Marketplaces, presented by DATAVLT
7.00pm – 7:30pm Blockchain: Solving the Data Privacy and Security Conundrum, presented by JedTrade
7:30pm - 8.00pm Q&A and Networking
Speakers' Profiles:
Michelle Yeo, Co-founder, DATAVLT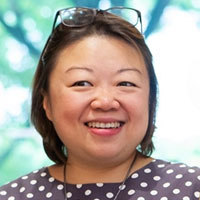 With more than 12 years of global experience, Michelle is a seasoned strategist to some of the world's leading businesses' and brands' senior management teams. She brings with her an insider's perspective of business to brand integration and operationalisation processes.
At DataVLT, Michelle oversees Business, Product and Strategic development, Sales, Integrated Marketing & PR, Community Building and Compliance. She believes in rolling up her sleeve and taking a personal approach in helping to change the world.
Daphne Ng, CEO, JEDTrade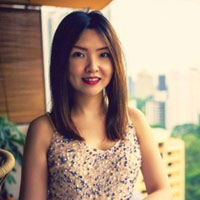 Daphne is the CEO of JEDTrade, a blockchain technology company focused on trade, supply chain and financial inclusion projects in ASEAN, with a presence in Singapore, Malaysia, Indonesia and Vietnam. Prior to this, she has 10 years of specialised experience in trade and supply chain finance across major international banks. Daphne is Exco Member of Singapore Fintech Association and Secretary, General of ACCESS Singapore Cryptocurrency and Blockchain Industry Association. She is also a regular speaker and advisor on the applications of blockchain in finance and supply chains; and is a Fellow (Fintech) at SUSS and Knowledge Partner for International Trading Institute @ SMU.
Moderator's Profile:
Featured on Forbes, Yuree is a growth-oriented visionary with ten years of global working experience. She founded SHE Blockchainers Asia in 2017 to empower women in the blockchain industry. She is the CEO and Founder of Ampliv.io, a media and research company with a focus on news and information about deep technologies like blockchain and disruptive tokenisation models in startup financing i.e. tokenised securities. She is passionate about working with tech startups, who can leverage her experiences from top brands such as Korean Telecom, Brandtology (Microsoft, Citibank, Estee Lauder), Omnicom Media Group (Intel) and technology startups.
Topics: Blockchain