Fuel for Thought: Hydrogen and Low-Energy Technologies for a Sustainable Energy Future
Presented by SGInnovate
In support of Deep Tech for Good
As part of Singapore's long-term low-emission development strategy, Singapore has pledged to reduce its peak greenhouse gas emissions in 2030 by the year 2050. With 95% of Singapore's electricity currently generated from natural gas and Singapore's limited renewable energy sources, the importance of developing low-carbon energy technologies including hydrogen is key to ensure a clean, reliable, and affordable energy supply.

In light of this, two new studies were commissioned by National Climate Change Secretariat (NCCS), Singapore Economic Development Board (EDB) and Energy Market Authority (EMA) to highlight pathways for low-carbon hydrogen and carbon capture, utilisation, and storage (CCUS) technology that could be relevant for Singapore as well as the barriers to deploying this technology that would need to be overcome.

Join us at this session as we hear from industry experts on how these studies will provide the framework for existing R&D efforts and build a more sustainable energy future.

Date: 18 August 2021, Wednesday
Time: 4:00pm - 5:00pm (Singapore Time / UTC +8)

Programme:
4:00pm - 4:05pm: Welcome Remarks by SGInnovate
4:05pm - 5:00pm: Panel Discussion and Q&A on Fuel for Thought: Hydrogen and Low-Energy Technologies for a Sustainable Energy Future with
Andre Lorenceau, CEO & Founder, DiviGas

Dennis Wee, Head of Innovation, Keppel Data Centres Holding

Miguel Laburu, Vice President, Research and Development, Hydrogen and Fuel Cell Association of Singapore

Moderator: Hui Ying Yap, Senior Manager, Venture Investing, SGInnovate
Speakers' Profiles:
Andre Lorenceau, CEO & Founder, DiviGas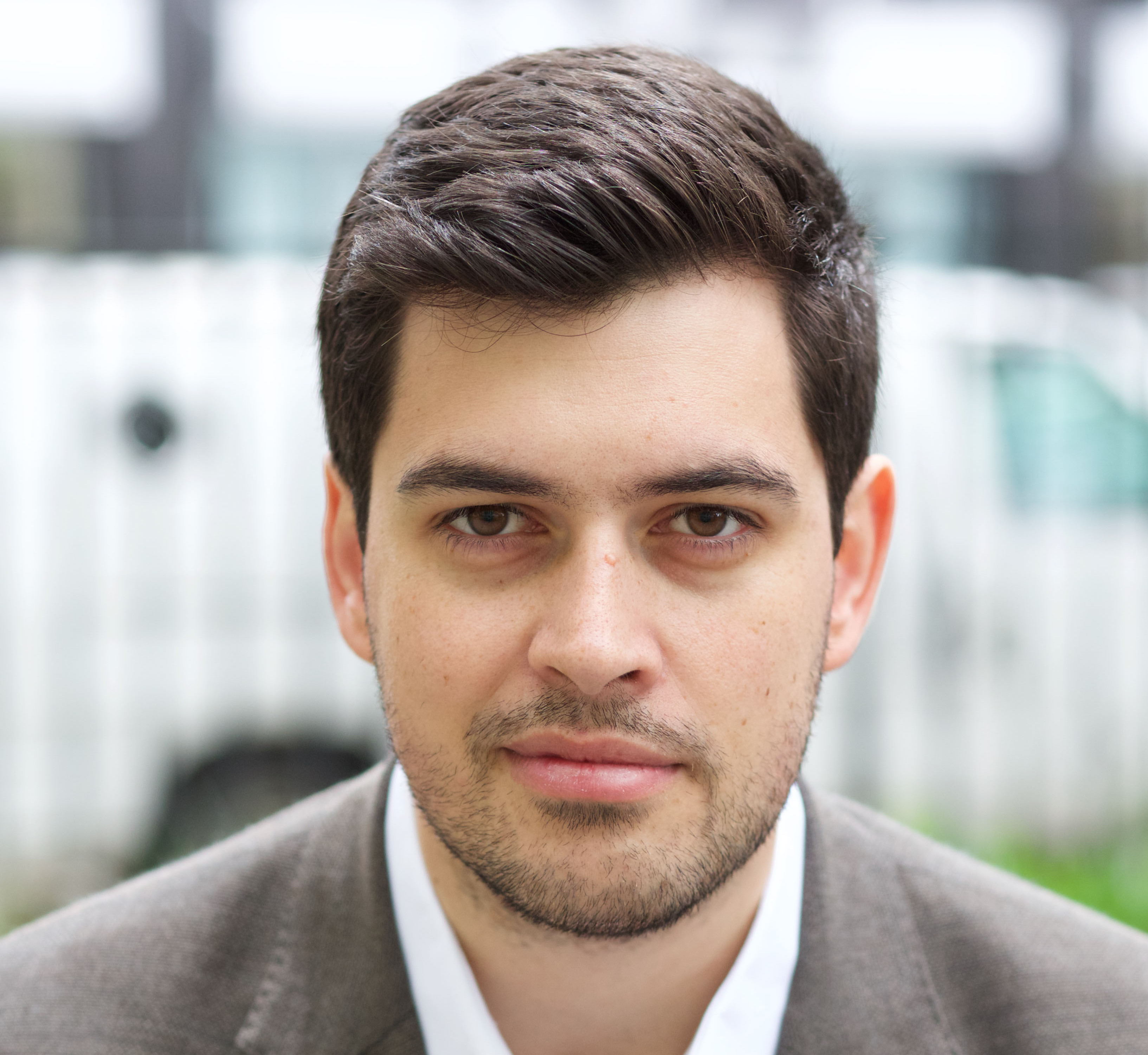 Andre Lorenceau is the CEO & Founder of DiviGas. A serial entrepreneur and a Forbes 30under30 listmaker, he has built, funded and scaled multiple B2B companies. He grew startups to beyond series B with millions in revenue and raised over $15m in VC capital. He has worked in a variety of sectors such as media software, consumer products and now heavy hydrogen industrial hardware.

Divigas has invented a new hydrogen membrane, a nano-molecular filter, that improves many existing hydrogen industrial processes and enables carbon capture at those plants. It can save billions of dollars per year for existing industries and avoid up to 750 million tons of CO2 emissions per year

Dennis Wee, Head of Innovation, Keppel Data Centres Holding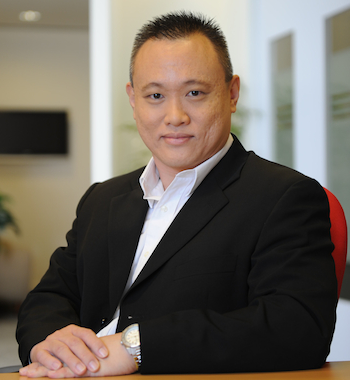 Dennis Wee is the Head of Innovation at Keppel Data Centres Holding. He has more than 20 years of experience in the ICT industry.

He currently leads a team of engineers and researchers in designing innovative and sustainable solutions. With a focus on power, cooling and connectivity, his expertise lies in designing impactful solutions. His notable projects include the High-Rise Green Data Centre, Cold Energy Harnessing Facility and the Floating Data Centre Park.

Dennis has a Master's degree from Ohio State University in Industrial and Systems Engineering.

Miguel Laburu, Vice President, Research and Development, Hydrogen and Fuel Cell Association of Singapore (HFCAS)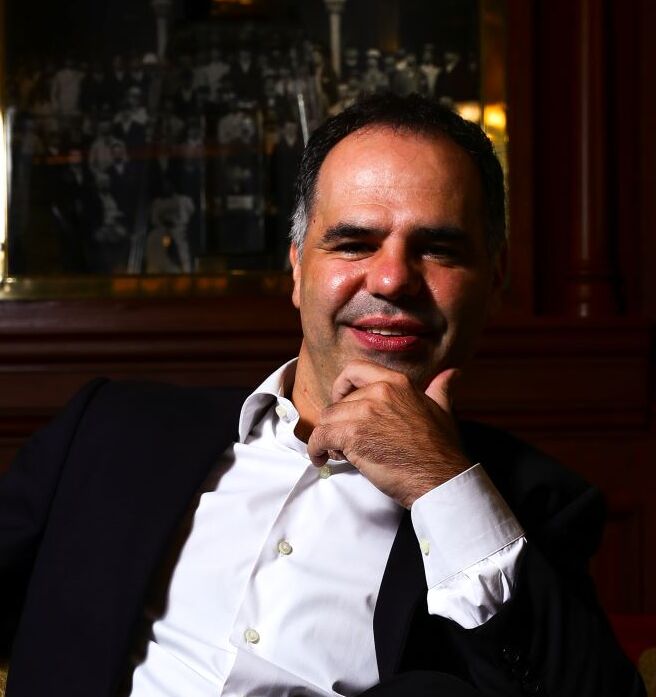 Miguel is currently serving as Vice President of R&D at HFCAS. His major responsibility comprises coordination of R&D activities and funding to support test-bedding and pilot trials.
Miguel holds a large track record in operations and consultancy in the Renewable Energy industry with over 15 years covering markets as Europe, the US and the Asia Pacific. In 2015, he learnt about the hydrogen benefits as an energy vector which combined with renewable energy could provide endless clean energy for a large range of applications. Since then, he has been working on green hydrogen solutions in Europe and Asia and he is actively supporting HFCAS to promote this technology as an alternate solution to carbon fuels in Singapore.

Miguel is an EMBA graduate from INSEAD Business School and currently holds the Managing Director position at IBC Solar Energy Pte. Ltd. In the past, he has worked at reputable entities such as the Fraunhofer Research Institute, Nokia (former Alcatel-Lucent), Ingeteam and TÜV Rheinland in the fields of engineering, development and Management.

Moderator's Profile:
Hui Ying Yap, Senior Manager, Venture Investing, SGInnovate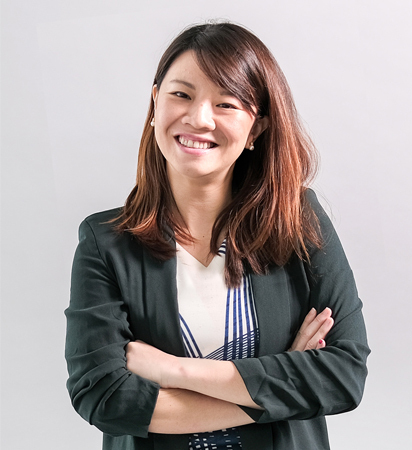 As part of SGInnovate's Venture Investing team, Hui Ying's role focuses on investing and building early-stage technology companies in the sustainability and advanced manufacturing vertical. She also drives the team's work in sustainability-related projects and engagements.
Prior to SGInnovate, Hui Ying has experience in product and business development in the energy industry. In her work, she has led strategic partnerships and project development initiatives focusing on new energy solutions, such as renewable energy generation and electric vehicle infrastructure.

One of her aspirations is to play an active role to contribute to the development and adoption of sustainable technologies.
Hui Ying graduated with a Bachelor of Engineering in Chemical & Biomolecular Engineering from NUS. Driven by her interest in technology start-ups, she also completed a Minor in Technopreneurship.

Topics: Deep Tech for Good, Sustainability
Industry: Urban Mobility (USS)
You may also like the following: