Explaining Deep Tech Fundraising in Southeast Asia [Online Event]
Presented by SGInnovate and Qualgro
Deep Tech startups often struggle to secure funding with investors who may not have the expertise and knowledge to understand the value of their technologies. At the same time, many investors tend to shy away from Deep Tech companies because they see them as "moonshots," cash burn- intensive and challenging to support in the long run. However, in Southeast Asia, Deep Tech fundraising looks to be promising as more startups and investments are emerging from the countries in the region.
Join us as we bring together a panel including startups and investors and take a closer look at the mechanics behind investing in Deep Tech in Southeast Asia, addressing topics such as the challenges of commercialisation and how to bridge the gap between companies and investors to drive Deep Tech transformation.
Date: 26 August 2020, Wednesday
Time: 10:00am – 11:00am (Singapore Time/ UTC +8)
Programme:
10:00am – 10:05am: Opening remarks
10:05am – 10:45am: Panel Discussion on Deep Tech Fundraising in SEA
Sinuhé Arroyo, Founder and CEO, TAIGER
Wei Sheng Neo, Investor, Qualgro
Anselm Tan, Head of Corporate Venturing, Philips
Victor Tan, Director - Venture Investing, SGInnovate
Moderated by Maria Li, COO, Tech In Asia
10:45am – 11:00am: Q&A
Speakers' Profiles:
Sinuhé Arroyo, Founder and CEO, TAIGER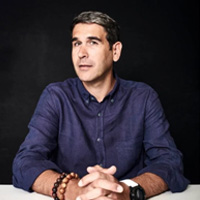 Sinuhé Arroyo is the Founder and Chief Executive Officer of TAIGER, a global ArtificialIntelligence company headquartered in Singapore with offices in five other countries acrossEurope, America and Asia-Pacific.
He is a Committee Member in the Info-Communications Media Development Authority (IMDA)that defines and drives the Technology Roadmap in Singapore, and in the AI Chapter of theInformation Technology Standards Committee. He is also an Executive Member of both, the AIChapter launched by the Technology Trade Association SGTech and the Personal Data Protection Commission in Singapore (PDPC).Sinuhé Arroyo is a sought after speaker and has extensive research experience in the field ofArtificial Intelligence, with numerous international publications in research journals and books. He is also a TEDx speaker on AI.
Prior to launching Taiger, Sinuhé worked as corporate development manager at Phion AG,where he carried out the acquisition of Visonys AG and successfully established newinternational business partnerships. Before that, he was a researcher at DERI, taking part inseveral world-class research projects that laid the foundations for computationalsemantic technology. Prior to DERI, he worked at iSOCO S.A., contributing to one of the firstcommercial semantic technology projects worldwide back in 2000.
He holds a Ph.D. in Artificial Intelligence from the University of Innsbruck (Austria) and an MBAfrom the University of Chicago Booth School of Business, in which he still participates as anactive member of some entrepreneurial initiatives, including being a judging member of the New Venture Challenge.He self-taught programming at the age of 10 years old and has authored 5 patents.
Wei Sheng Neo, Investor, Qualgro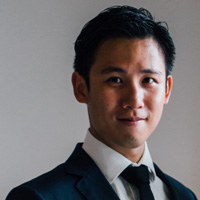 Weisheng is an Investor at Qualgro, where he is involved across the investment process from sourcing, due diligence through to portfolio management. He has a focus on B2B businesses and is also part of the Indonesia coverage team at Qualgro.Prior to Qualgro, he was Head of Southeast Asia at UpGrad, an online education startup, where he launched the Southeast Asian office. He was previously based in Hangzhou at Alibaba Group where he led projects to help startups engage with the Alibaba ecosystem. Weisheng began his career at Parthenon Group, where he advised on strategy and due diligence across Southeast Asia and China.
Weisheng holds a Bachelor of Accountancy from Singapore Management University and an MBA from The Wharton School.
Anselm Tan, Head of Corporate Venturing, Philips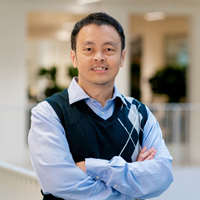 Anselm Tan leads venturing for Philips in ASEAN & Pacific. In his role, Anselm identifies, invests in, and works with tech companies to complement Philips' assets and drive improvement in health systems.
Anselm is active in promoting innovation and entrepreneurship in the ecosystem and has 15 years of professional experience in venture capital, chief operating office, finance, and engineering.
Prior to Philips, Anselm was Director at Standard Chartered, where he was responsible for developing the private equity business and operations in Asia. He began his career as an engineer with the Defence Science & Technology Agency.
Anselm is Singaporean, a Fellow Chartered and Certified Accountant, and holds a Bachelor of Electrical and Electronics Engineering from Nanyang Technological University.
Victor Tan, Director - Venture Investing, SGInnovate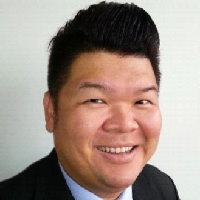 Victor Tan is currently part of SGInnovate's Venture Investing team in Singapore and concurrently manages investments and operations in North America. SGInnovate is focused on enabling entrepreneurs in Singapore to build start-ups with a strong emphasis on science and deep technology. As a private organization owned by the Singapore Government, they bring together partners from the private sector, institutes of higher learning, and research organizations as part of Singapore's broader ecosystem of innovation.
Moderator's Profile:
Maria Li, COO, Tech in Asia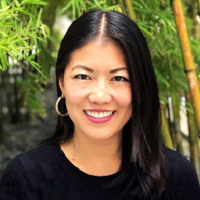 Maria is the Chief Operating Officer for Tech in Asia, one of the leading digital media publications covering Asia's Tech and startup scene. Prior to Tech in Asia, Maria worked at Apple as a business operations and commercial strategy manager in Cupertino and Singapore. She began her career as an emerging markets consultant with Deloitte, leveraging her MBA from Wharton and MPP from the University of Virginia.
You may also like the following: