Expert Series: Principles to Promote FEAT in the Use of AI and Data Analytics
Presented by Monetary Authority of Singapore, SGInnovate and EY
In line with the principles to promote Fairness, Ethics, Accountability and Transparency (FEAT) in the use of Artificial Intelligence and Data Analytics (AIDA) in Singapore's financial sector, the Monetary Authority of Singapore (MAS), SGInnovate and EY are co-presenting an Expert Series where we bring together global thought leaders, financial institutions and AIDA experts to explore ways firms can recalibrate their current frameworks to realign with the FEAT principles in providing financial products and services.
Date: 26 November 2019, Tuesday
Time: 9:00am – 12:00pm
Venue: 32 Carpenter Street, Singapore 059911
Speakers:
Dr. Tan Geok Leng, CEO, AIDA Technologies Pte Ltd
Bill Simpson-Young, Chief Executive, Gradient Institute
Programme Details:
9:00am – 9:30am: Guest arrivals
9:30am – 10:15am: Talk by Dr. Tan Geok Leng, CEO and Founder, AIDA Technologies Pte Ltd
Alignment with Regulatory Guidelines for Designing, Developing and Deploying AI Systems for Health Insurance Claims
This talk is to guide the design, development and implementation of an AI System that takes into account the recommendations of the MAS (FEAT) and the PDPC's proposed model AI governance framework documents. The talk is Dr. Tan's best efforts at interpreting the guidelines by drawing on his experience in deploying AI solutions at multiple locations over the past few years.
There have been many studies that show when AI is used to augment an existing system or for green field deployments, the AI systems can bring a lot of benefits to the company and its customers. However, it is necessary to alleviate concerns that if the AI system is implemented without due care, there can be downsides such as unintended bias towards certain groups of people. In order to prevent such unwanted decision and mitigate such issues, it is important to strike a balance between deploying sufficient risk management measures to ensure that the AI is designed and deployed with care to reap the full benefits that AI brings to the company.
10:30am – 11:30am: Talk by Bill Simpson-Young, Chief Executive, Gradient Institute
Building Ethical AI Systems

To improve people's wellbeing, we must improve the decisions made about them. Consequential decisions are increasingly being made by AI, like selecting who to recruit, who receives a home-loan or credit card, and how much someone pays for goods or services. AI systems have the potential to make these decisions more accurately and at a far greater scale than humans. However, if AI decision-making is improperly designed it runs the risk of doing unintentional harm, especially to already disadvantaged members of society. Only by building AI systems that accurately estimate the real impact of possible outcomes on a variety of ethically relevant measures, rather than just accuracy or profit, can we ensure this powerful technology improves the lives of everyone.

This talk will present a multi-stage approach to building ethically-aware automated systems, from initial conception through to causal analysis, deployment and on-going monitoring. The approach acts as a framing for the ongoing research and system development at Gradient Institute, the new Australian not-for-profit research institute with the mission of progressing the research, design, development and adoption of ethical AI systems.
11:30am – 12:00pm: Group discussion
Speakers' Profiles:
Dr. Tan Geok Leng, CEO and Founder, AIDA Technologies Pte Ltd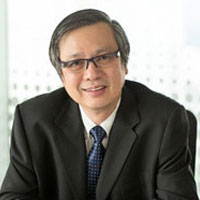 An industry veteran with over 30 years of experience, he held a wide variety of roles in industry and government, including product development, techno-business consulting, running a Research Institute and now a start-up.
Dr. Tan obtained his PhD from Cambridge University in 1990. He attended the Advanced Management Programme at Wharton in 2007 and the Executive Programme at the Singularity University in 2011.
Bill Simpson-Young, Chief Executive, Gradient Institute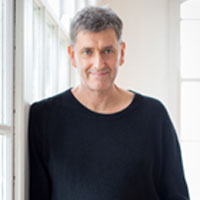 Bill Simpson-Young is the Chief Executive of Gradient Institute, a not-for-profit research institute based in Australia for progressing the research, design, development and adoption of ethical AI systems. The Institute performs machine learning research, training, technical data science and system design advice all to progress the ethical operation of AI. The Institute also provides technical input into government policy on ethical AI development, procurement and use.
Bill started as a software engineer and was developing machine learning software as early as 1989. He has spent most of the time since then leading teams of researchers and software engineers to develop novel computer-based technologies and get these into widespread use globally. He has led research and development for global technology companies (Canon and Unisys) and government-funded research institutions (CSIRO and NICTA) and been on the executive teams of three leading Australian science and technology organisations (CiSRA, NICTA and CSIRO's Data61).
Before Gradient Institute, he was Director of Engineering and Design at Data61 where he led a team of 100 staff working on AI and machine learning (including ethically-aware machine learning), data privacy, computational law and geospatial systems.
He designed and taught a Masters course in IT Innovation at University of Sydney covering topics including disruptive innovation, open innovation and organisational culture for innovation. He has sat on several government committees influencing data policy and advisory groups at two Australian universities. He has degrees in computer science, history of art and cognitive science.
Topics: AI / Machine Learning / Deep Learning, Data Science / Data Analytics
You may also like the following: