Executive Roundtable: AI for Enterprise
Presented by SGInnovate and Element AI
Partnered with GIC
AI is everywhere right now – in our news feeds, our devices, our homes. The hype is spreading quickly to permeate every industry, and the executives of the world want to know, "Beyond the hype, what can AI actually do for my business?"
Our by-invite Executive Roundtable: AI for Enterprise with Jean-François Gagné, Founder and CEO of Element AI and Steve Leonard, Founding CEO of SGInnovate will connect senior corporate executives with interests in and/or insights on implementing AI, as we discuss:
AI as the next generation of software for intelligence, collaboration and decision making;
How you manage the future organisation in an AI world;
How to invest in AI and what to consider; and
How you create an enabling environment for AI.
Date: 24 January 2019
Time: 4:00pm – 6:30pm
Venue: GIC, 168 Robinson Rd, Singapore 068912
Speakers:
Jean-François Gagné, Founder and CEO, Element AI
Steve Leonard, Founding CEO, SGInnovate
Programme Details:
4:00pm – 4:30pm: Registration
4:30pm – 5:00pm: Keynote by Jean-François Gagné, Founder, Element AI
5:00pm – 5:45pm: Executive Roundtable & Discussion on AI for Enterprise
5:45pm – 6:30pm: Networking
Speakers' Profile:
Jean-François Gagné, Founder, Element AI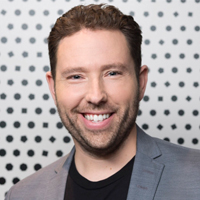 Jean-Francois is a veteran AI entrepreneur and former Chief Product Officer and Chief Innovation Officer at JDA Software, where he was the youngest global C-Level Executive of a top-20 Enterprise Software company. He has founded and successfully exited two companies in AI and Operations Research, represented Canada as a Technology Investment Champion Speaker for Global Affairs, and is a sought-after expert for educating top-level management about the impact of AI on industry.
Jean-Francois is founder and CEO of Element AI, a global company delivering AI software products that augment decisions to make businesses safer, stronger, and more agile. The company was co-founded in 2016 by Jean-François and leading AI researcher Yoshua Bengio in the deep learning hub of Canada with the unique mission to democratize artificial intelligence with a non-predatory, collaborative research model.
Steve Leonard, Founding CEO, SGInnovate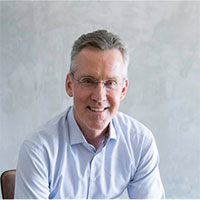 Steve Leonard is a technology-industry leader with a wide range of experience, having played key roles in building several global companies in areas such as Software, Hardware and Services. Although born in the US, Mr Leonard considers himself a member of the larger global community, having lived and worked outside the US for more than 25 years.
In his current role as the Founding Chief Executive Officer of SGInnovate – a private limited company wholly owned by the Singapore Government – Mr Leonard has been chartered to lead an organisation that builds 'deep-tech' companies. Capitalising on the science and technology research for which Singapore has gained a global reputation, Mr Leonard's team works with local and international partners, including universities, venture capitalists, and major corporations to help technical founders imagine, start and scale globally-relevant early stage technology companies from Singapore.
Prior to his role as the CEO of SGInnovate, Mr Leonard served three years as the Executive Deputy Chairman of the Infocomm Development Authority (IDA), a government statutory board under the purview of Singapore's Ministry of Communications and Information. In that role, he had executive responsibility at the national level for various aspects of the information technology and telecommunications industries in Singapore.
Mr Leonard serves on the advisory boards of a range of universities and organisations in Singapore. Mr Leonard also serves as an Independent Non-Executive Director at Singapore Post Ltd (SingPost), a global leader in e-commerce logistics; and AsiaSat, a Hong Kong Stock Exchange-listed commercial operator of communication spacecraft.
Topics: Artificial Intelligence / Deep Learning / Machine Learning / Robotics