The Emerging Circular Economy in Asia
Presented by SGInnovate, WEF Scale360, Global Shapers Bangkok and Gobi Partners
In support of SG Women In Tech
While circular business models have been successfully adopted in European countries such as Denmark, Belgium, and Finland, the move away from a linear economy is starting to gain momentum in Asia as well. With countries like Singapore and Thailand looking to play a leadership role in developing the circular economy in the region.
With 60% of the world's population residing in Asia and the establishment of global manufacturing hubs in countries such as China and India, Asia is uniquely positioned as a potential powerhouse for the Circular Economy.

Tune in to this session as we invite speakers from Asia to share more about the significance of the circular economy in Asia, business opportunities, and the impact of science and technology innovation.

Date: 3 March 2022, Thursday
Time: 4:00pm - 5:00pm (Singapore Time / UTC +8)

Event Programme:
4:00pm - 4:05pm: Opening Remarks by SGInnovate
4:05pm - 5:00pm: Panel Discussion and Q&A on "The Emerging Circular Economy in Asia" with:
Dr Lerwen Liu, Founding Director, STEAM Platform and Circular Economy Accelerator Program

Adeline Aw, Vice President - Environmental Sustainability, Singapore Economic Development Board (EDB)

Ellen Martin, Chief Impact Officer, Circulate Capital

Heng Ye, Vice-Director Innovation Department, GEM Group

Moderator: Lauren Sorkin, Co-Founder and CEO, Resilient Cities Network
Speakers' Profiles:
Dr Lerwen Liu, Founding Director, STEAM Platform and Circular Economy Accelerator Program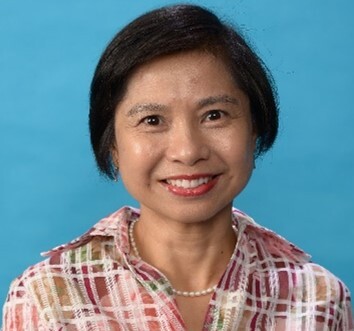 Dr Lerwen Liu specializes in business development and education in emerging technologies, circular economy, and sustainability. She focuses on strategy, assessment, and support of emerging technologies, including nanotechnology and Artificial Intelligence, with applications in all sectors. With her 20 years of practice in global business development in strategic partnership & communication, and marketing, Dr Liu bridges government, industry, and academics in developing sustainable solutions to address the challenges humanity is facing today. She has worked in both the developed and developing world focusing on youth leadership and entrepreneurship development towards sustainability.
She is the founding managing director of NanoGlobe, a strategic consultancy on sustainable and emerging technologies. She is currently supporting the Asian Development Bank (ADB) as a Circular Economy Institutional and Business Model Specialist & Consultant Team Leader for the ADB's Technical Assistance project: PRC Green Circular Economy Zero Waste Cities. She is the founding director of STEAM Platform, which empowers the youth in the developing world to become global leaders in driving the transition towards a sustainable economy.
She is the editor of "Emerging Nanotechnology Power: Nanotechnology R& D and Business Trends In The Asia Pacific Rim published by World Scientific in 2009.
She is an author and co-editor of the 1st Textbook "An Introduction to Circular Economy" published by Springer Nature in Dec. 2020 (ISBN: 978-981-15-8509-8, at link.springer.com/book/10.1007/978-981-15-8510-4). This book has been awarded the Springer Nature's 3rd "China New Development Awards" in Sept. 2021.

Adeline Aw, Vice President - Environmental Sustainability, EDB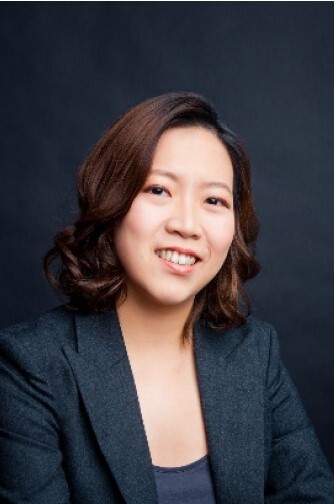 Adeline is Vice President at the Economic Development Board, a government agency under the Ministry of Trade and Industry, which is responsible for investment promotion and industry development. Adeline leads EDB's efforts to partner with energy-intensive industries on decarbonisation and to promote the growth of green activities such as carbon services and trading.

Having started her career as a government economist, Adeline has gone on to hold various strategy and policy roles across the Singapore Government such as in the Prime Minister's Office and the Ministry of Home Affairs, where she worked on a wide range of issues including climate change, infrastructure security and national economic strategy.

Adeline is an INSEAD MBA alumna and holds a Master's degree in Econometrics from the London School of Economics as well as a First Class Honours in Economics from Cambridge University.

Ellen Martin, Chief Impact Officer, Circulate Capital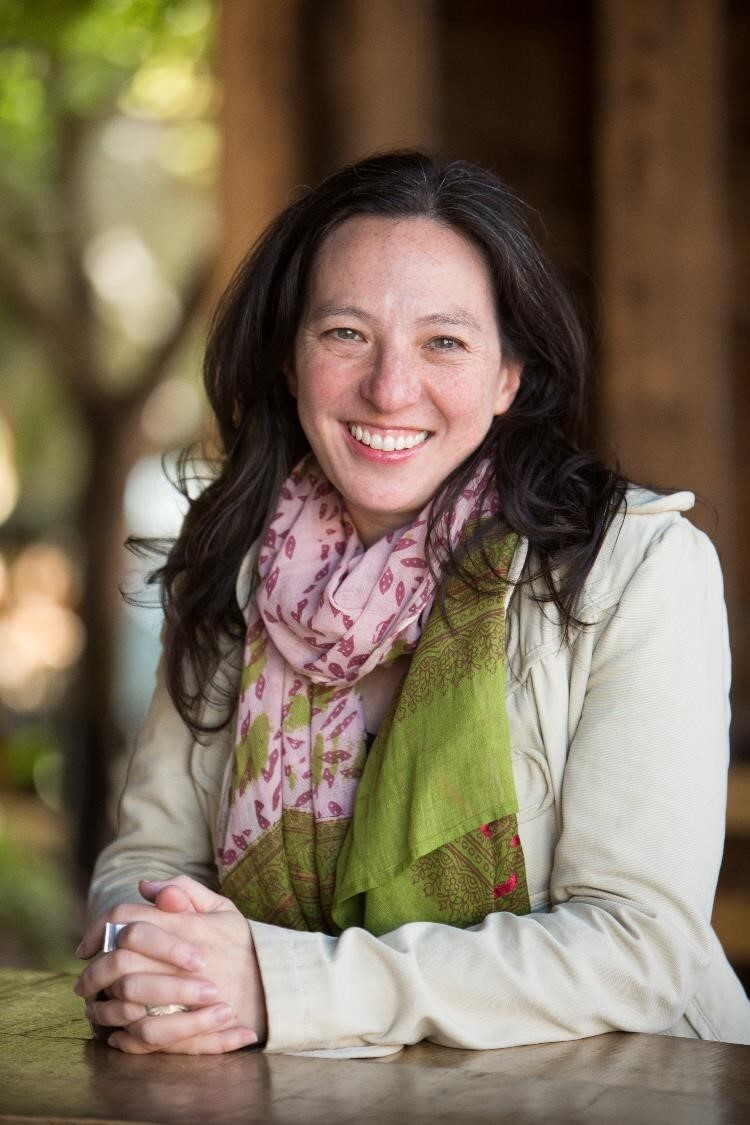 Ellen Martin is Circulate Capital's Chief Impact Officer. In her role, Ellen is responsible for driving impact and insights for Circulate Capital and its affiliated nonprofit, The Circulate Initiative, and providing shared evaluation, research, analysis and strategy services across the organizations. As a member of each organization's leadership team, Ellen is focused on ensuring our collective strategies, assets, and relationships deliver impact as we grow.
Prior to joining Circulate Capital, Ellen was Vice President for Impact and Strategic Initiatives at Closed Loop Partners. At Closed Loop, Ellen led impact, research and portfolio management for Closed Loop's Infrastructure Fund. During her tenure, the Fund deployed $50M with $200M co-invested in projects in North America, resulting in avoidance of 2 million tons of GHG emissions in the first three years. Her research on advanced recycling technologies for plastics, the economics of PET recycling, and strategies to increase the supply of post-consumer resins have been influential in shaping global commitments and investments among the world's largest consumer brands.
Before she discovered her passion for the circular economy, Ellen was a strategy consultant at FSG, the social impact consulting firm co-founded by Harvard Business School professor Michael Porter. Her clients included Fortune 500 companies, philanthropic foundations, development banks, and nonprofit organizations. She also directed learning and knowledge exchange for members and partners of FSG's Shared Value Initiative. During this time, she led the research team behind Fortune Magazine's inaugural "Change the World" list, featuring $1Bn+ companies addressing global challenges through profitable business models. Each year, the "Change the World" list ranks the top 50 companies by their achievements and impact, consistently including Circulate Capital's corporate partners.
Ellen received her MBA from the University of California, Berkeley, and her BA from Yale University. She has been a lecturer in the MBA programs at Berkeley and Stanford, among other leading universities, on impact investing, circular economy, sustainability and corporate responsibility, and impact measurement. She is a regular speaker and contributor on the topic of investing in the circular economy.

Heng Ye, Vice-Director Innovation Department, GEM Group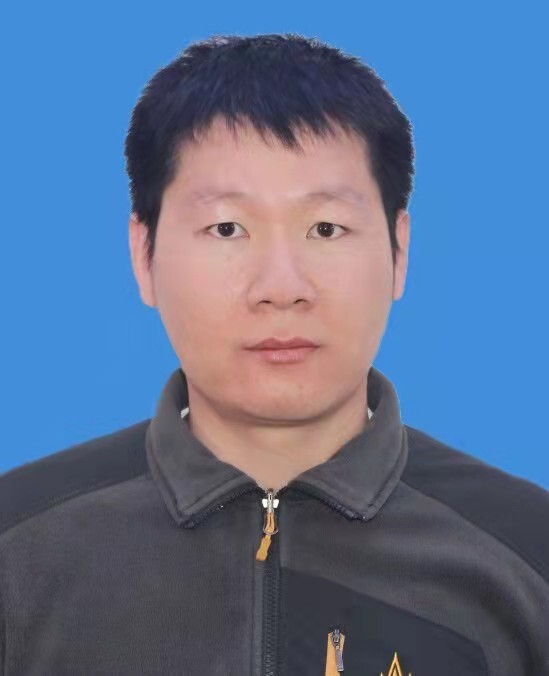 Heng Ye graduated from Curtin University, Australia, in 2019 with a PhD degree majoring in Chemical Engineering. He took a post-doctoral position at Harbin Institute of Technology (Shenzhen) and finished the research activities in June 2021. He then started as an assistant and then vice-director at the innovation-driven department of the GEM Shenzhen Headquarters. He then studied materials science at Northeastern University, Shenyang, China, from 2008 to 2014 and obtained his bachelor's and master's degree there. Heng Ye now works on researching the Carbon peaking and Carbon neutralization strategy for the GEM group.

Moderator's Profile:
Lauren Sorkin, Co-Founder and CEO, Resilient Cities Network

As co-Founder and CEO of the Resilient Cities Network, Lauren Sorkin leads global efforts in 100 cities in over 40 countries to deal with complex challenges including climate change, access to equitable opportunities and promoting a circular economy. Lauren serves as an advisor and spokesperson on urban resilience, women's leadership sustainable finance, climate risk, and urbanization trends. She is on the Advisory Board of Food Tank, Natural Capital and Smart Cities World Editorial Advisory Board. Previously with the ADB, Lauren led the Bank's first climate change investment plan, before mainstreaming climate risks and opportunities for Vietnam's US$7 billion portfolio. Earlier in her career, she delivered clean energy, climate change and conservation projects in Asia, Africa and South America.
Topics: Sustainability
Industry: Others
You may also like the following: