Each for Equal: Rejoining the IT Workforce [Online Event]
Presented by PwC Singapore, SGInnovate and IMDA
In support of SG Women in Tech
Rejoining the IT workforce is a daunting task, especially with the constant innovation and updates in technologies. Despite their strong work experience and expertise before their career breaks, many parents re-entering the workforce frequently meet obstacles in finding jobs, juggling the work-life balance and diversifying and upgrading their skills.
Hear from our panel of leaders (at home and work) about their own experiences in re-entering the workforce, balancing family and work, ways to encourage companies to rehire and help support returnees and upgrading one's skills to be relevant to the workforce.
#EachforEqual — An equal world is an enabled world, and every individual be it male or female, can do their part to bring about gender equality within various global industries. More than just a women's issue, the need for equality plays a role in the nurturing of the economy as well, something which everyone regardless of gender, can benefit from.
Date: 8 July 2020, Wednesday
Time: 10:30am – 11:30am
Speakers:
Annie Lim, APJ Head of Talent Acquisition & Diversity Outreach, Citrix
Celine Le Cotonnec, Chief Data Innovation Officer, Bank of Singapore
Greg Unsworth, Digital Business and Risk Assurance Leader, PwC Singapore
Sher-Li Torrey, Founder, Mums@Work and Co-founder, Career Navigators Singapore
Moderator: Carolyn Chin-Parry, Managing Director and Digital Innovation Leader, PwC Singapore
Programme:
10:30am – 11:30am: Panel Discussion on Each for Equal: Rejoining the IT Workforce
Speakers' Profiles:
Annie Lim, APJ Head of Talent Acquisition & Diversity Outreach, Citrix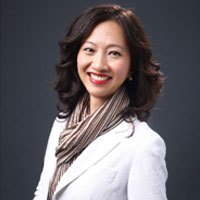 Annie is a native Singaporean who has gained over 20 years of Human Resource (HR) experience in the areas of Talent Management and Acquisition, Leadership Development, HR transformation, Change Management and Executive Search. She graduated from George Washington University (USA) with a Master's Degree in Human Resource Development and a Degree in Business Marketing from Monash University (Australia). She is also an alumnus of the IMD and a certified facilitator and coach.
After more than a decade's experience in Healthcare Life Sciences, Annie made a spectacular move to challenge her horizons by joining the Cloud Technology industry with Citrix as the APJ Head of Talent Acquisition and Diversity Outreach. As part of the Global HR team at Citrix, she shapes talent acquisition strategies, introduces Diversity & Inclusion practices to promote and enhance the employer brand and reputation, and power up talent engagement. Annie is excited for this fascinating opportunity to leverage her past healthcare experiences with Citrix to advance the future of work in digital innovation and impacting business growth.
Her past remit at global French pharmaceutical company – Sanofi includes Global Lead for Diversity & Inclusion, Head of Talent Management and Acquisition for APAC. Her previous experience also includes working regionally with GSK, Danahar Life Sciences, Adecco/Lee Hecht Harrison.
Having lived, studied and work in Asia, Australia and based in Shanghai for ten years, Annie is well-versed in multi-culture. She enjoys integrating gender balance, Diversity & Inclusion into a human capital strategy to shape and evolve organisation culture.
She is an active industry HR panellist and avid career mentor. She volunteers at the PrimeTime Professional Women's Association and as a grass-roots leader. It gives her immense satisfaction to mentor and develops people to be successful.
Celine Le Cotonnec, Chief Data Innovation Officer, Bank of Singapore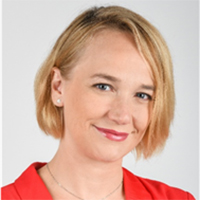 Celine Le Cotonnec is Chief Data Innovation Officer (CDO) for Bank of Singapore. She oversees the data strategy of the Bank and implementation of analytics and data science use cases in cooperation with OCBC AI Lab. Her Mission is to foster a culture of innovation while running the internal incubator Springboard. She was previously CDO of AXA Singapore, driving the implementation of their analytical platform as well as developing a data culture program which successfully upskilled 12% of the employees in Python, data visualization and storytelling.
Prior to Singapore, Celine was working for a car manufacturer in China to define new User experiences for autonomous vehicle while developing new business models on connected cars data. In 2008, she founded Shanghai Young Bakers, a unique charity program which provides a one-year fully sponsored training to underprivileged Chinese youths, empowering them with unique skills to find sustainable jobs.
She graduated from an Executive MBA of the European Institute of Purchasing Management in Shanghai and is the proud mother of 3 young kids, below 5 years-old, all born in Asia.
Greg Unsworth, Digital Business and Risk Assurance Leader, PwC Singapore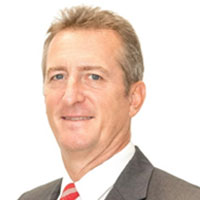 Greg serves on PwC Singapore's Leadership Team and is the Risk Assurance and Digital Business Leader covering Singapore and Myanmar. Previously, he served as PwC's technology sector leader for the Asia Pacific region. He has significant experience leading large and complex audit engagements and advising clients across industry sectors. Greg has been based in Singapore for 17 years and has over 32 years of experience with PwC.
Greg has broad overseas and regional experience having been based previously in the London, Sydney and Tokyo offices.
In Greg's role as the Digital Business Leader for PwC Singapore, he is responsible for PwC Singapore's firmwide digital strategies and initiatives, including:
Helping our clients through an evolving range of professional services to support their digital plans and initiatives,
Development of new digital products and solutions to be offered by the practice,
Digitising PwC Singapore's existing services delivery through better use of analytics and emerging technology platforms.
Greg is a member of a number of our global advisory and editorial committees involved in the development of our Firm's industry thought leadership and he regularly works with our global and regional industry networks and specialists.
Sher-Li Torrey, Founder, Mums@Work and Co-founder, Career Navigators Singapore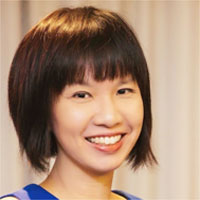 Sher-Li Torrey is the founder and director of Mums@Work (Singapore) (M@W). Trained in various personality profiling tools, she has more than 20 years of corporate experience. Formerly heading the post-graduate team at the Office of Career Services at the Singapore Management University (SMU), she has held various roles in different industries.
In 2010, Sher-Li started Mums@Work (Singapore) – a social enterprise that supports women. M@W has grown to more than 39,000 members and is a point of information source for flexi-time work or Mumpreneur business-owners. M@W partners employers to implement a new way of work by holding various training workshops and career events. Career Navigators, a subsidiary of M@W, focuses on bringing women back into full-time roles and has helped numerous firms organise dedicated programmes to hire returning women talent.
As the founder of Singapore's first flexible work career portal, Sher-Li has spoken at many events and been featured in articles on various topics encompassing Diversity &Inclusion and women-related issues. Sher-Li is part of many councils and currently sits on the 11th COMPASS Council (Ministry of Education) and ACCORD Family & Community Council (Ministry of Defence).
Sher-Li is also a seasoned trainer and has conducted training workshops for many institutions and organisations on topics such as career and Diversity &Inclusion. An Alumna of the Business School at the National University of Singapore, Sher-Li holds a Post-graduate certificate in Adult-Teaching, accredited by the Cambridge Board of Examinations. She is certified in the administration of leading assessment instruments, including the Meyer Briggs Type Indicator (MBTI) and Career Leader.
Besides co-authoring the book "Successful Work-Life Balance: The Flexi-work Way/ The Mumpreneur Way", Sher-Li is a frequent article contributor for various press and magazines, as well as online parenting sites in Singapore.
In her spare time, Sher-Li does voluntary work by holding programmes for single mothers and youths-at-risk. She is a mother to a daughter and son who inspire her to be better every day.
Moderator's Profile:
Carolyn Chin-Parry, Managing Director and Digital Innovation Leader, PwC Singapore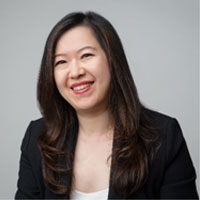 Carolyn Chin-Parry is the current Women of the Year as part of the Women in IT Asia Awards 2019. She is a Managing Director and Digital Innovation Leader at PwC Singapore and also leads PwC's Asia Pacific Digital Upskilling Initiative for their 84,000 employees in this region.
Carolyn is an active contributor of PwC Singapore's Diversity & Inclusion Committee and provides pro bono digital upskilling for charities, NGOs and social enterprises. She is a Board Director for a charity, the Digital Industry Vice-Chair for the Australian Chamber of Commerce in Singapore, and sits on the Advisory Boards for the Australian Institute of Company Directors, She Loves Data (non-profit) and EGN. Carolyn has led some of the largest transformation projects in Asia Pacific for multiple industries. She has been previously featured by The Economist, CIO Magazine, GovTech, IMDA, SGInnovate, Standard Chartered Bank, Microsoft, IBM, Nomura and many more.
Carolyn is a shortlisted finalist for the upcoming Women of the Future Awards 2020 (Mentor category) and Women in IT Asia Awards 2020 (Business Role Model of the Year) where results will be announced in late 2020. In her free time, Carolyn enjoys time with her young family and actively researches on technology to help under-represented communities.
Topics: Talent and Mentoring
You may also like the following: