Digital Customer Journey Mapping
Presented by General Assembly
Partnered with SGInnovate
An exclusive event that offers insights into the creative minds of local Digital Customer Journey experts.
To successfully create an offering that dramatically shifts behaviors, generates habitual engagement, and promotes a profitable cycle, we must first understand the consumers' journey. Join us in an evening of knowledge sharing and learn how to track customer journeys in this digital age.
Date: 12 February 2019, Tuesday
Time: 7:00pm to 9:00pm
Venue: 32 Carpenter Street, Singapore 059911
Speakers:
James Gilbert, Director, APAC, HubSpot
Srikiran Raghavan, Vice Chairman and Head of Marketing, Smart Cities Network Ltd
Anand Sundaresan, Head - Customer Insights & Analytics, HOOQ
Moderator: SzeKi Sim, Head - Brand, SGInnovate
Programme:
6:30pm – 7:00pm: Check-in & Networking
7:00pm – 7:45pm: Panel / Lightning Talks
7:45pm – 8:15pm: Q&A
8:15pm – 9:00pm: Networking
Speakers Profiles:
James Gilbert, Director, APAC, HubSpot
James Gilbert is HubSpot's Marketing Director in APAC. He leads the inbound movement in Australia, New Zealand and Asia, with a mission of helping businesses grow better by transforming the way they market and sell to match the way modern humans want to buy.
Having previously held marketing roles at HubSpot and Red Balloon focusing on demand generation, his experience spans everything from social ads and email marketing, to events and automation. In addition to his role in APAC, James also leads HubSpot's global Facebook Messenger team, directing how the company builds a robust infrastructure and experimentation framework to develop messaging and chatbots as an effective marketing channel.
James is a self-described data nerd with an insatiable curiosity for business growth. He regularly speaks at industry events around Asia Pacific, and is often approached to share his expertise on small business growth. His happy place, however, is deep in a spreadsheet, coming up with insights that will drive growth for HubSpot. When he's not buried in Excel, James is most likely to be found kitesurfing or practising his most recent hobby - learning to ride a motorbike without falling off.
Srikiran Raghavan, Vice Chairman and Head of Marketing, Smart Cities Network Ltd
Kiran Raghavan is an industry veteran with over 19 years in the information risk management and marketing domains. He has extensive experience managing partnerships and in sales, consulting and business development, with a career that has spanned Facebook, EMC and Ernst & Young. He also loves working with entrepreneurs, having been one himself, with his own information security startup in 2008.
Most recently, Kiran led the regional strategy for Facebook's Marketing Partners Program across APAC, bringing him in contact with marketing strategists and entrepreneurs across the region. Marketing strategy has become more tightly aligned with business strategy than ever before and this placed Kiran and his team at the center of key business growth decisions.
Additionally, he is supporting the World Toilet Organization in the planning and running of 200 Urgent Run events worldwide, to raise awareness about issues with clean sanitation and to raise funds for the implementation of sanitation solutions in affected communities.
Anand Sundaresan, Head-Customer Insights & Analytics, HOOQ
Anand is a digital professional who improves customer profitability and enhances customer experience through big data analytics, with extensive experience across big data architecture, customer analytics, customer insights and strategic marketing. Anand is a strategic and structured thinker who is well versed in a consulting methodology that draws on his work experience with global consulting companies. A passionate team leader who relishes building new teams and building new capabilities, Anand is also an international manager with proven performance across six Asia Pacific markets, and a challenge seeker who adapts to new capabilities, markets, product verticals and geographies.
Moderator's Details:
SzeKi Sim, Head – Brand, SGInnovate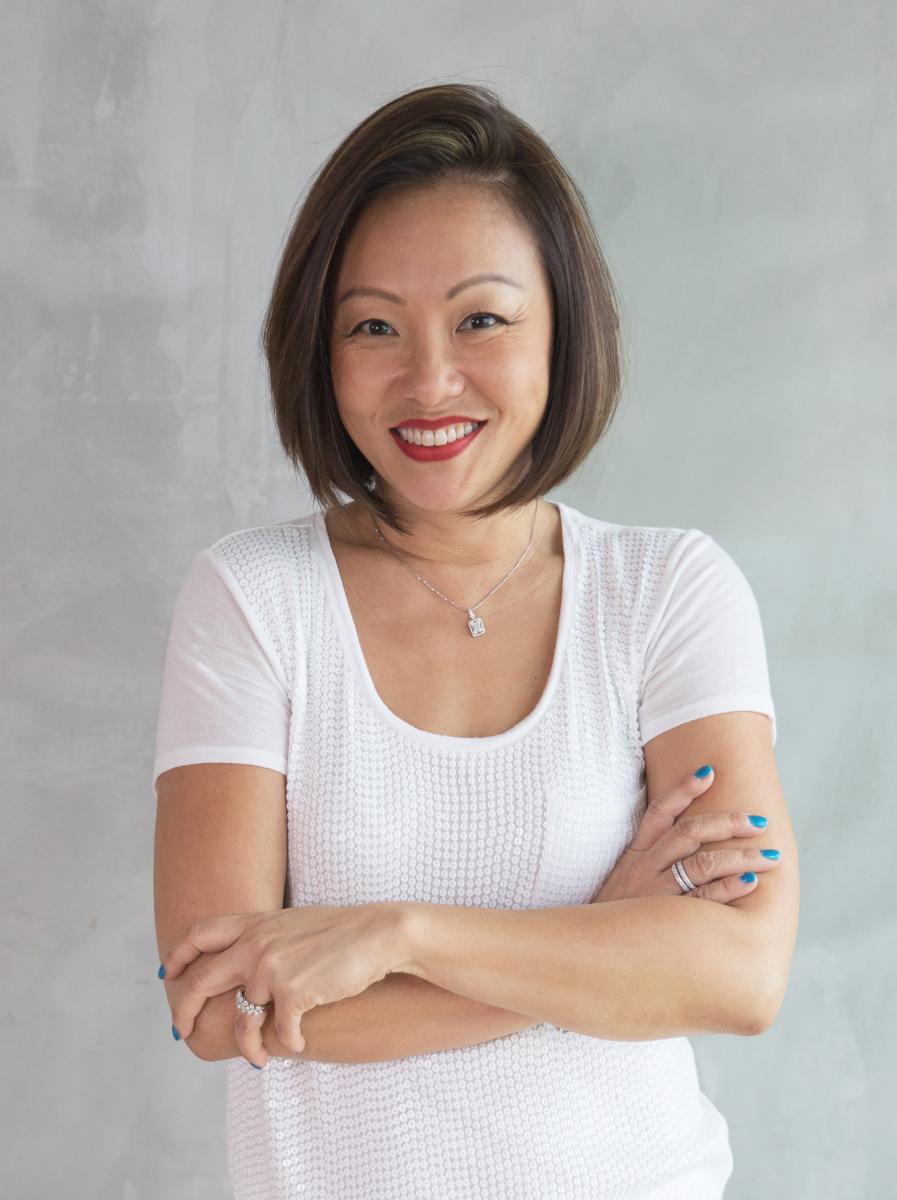 A seasoned and passionate marketer, SzeKi joined SGInnovate as part of its pioneer team in September 2016. She is entrusted with building the brand and marketing team from scratch, to achieve SGInnovate's mission of enabling ambitious and talented men and women to build, commercialise and scale deep technology-based innovations from Singapore that will have global impact. She leads the team in promoting Singapore as a place of thriving innovation in deep tech entrepreneurship and spearheads activities to create a holistic ecosystem, providing a platform where founders, researchers, academics, venture capitalists, corporations come together to share and discuss ideas of innovation in areas such as Artificial Intelligence, Blockchain and MedTech.
Her leadership has seen SGInnovate, in less than 2 years, establish itself as a leading force in driving deep tech innovation and entrepreneurship in Singapore and internationally, having built a thriving community with 22,000 followers across its social media platforms, and clinching silver in the Best B2B PR Campaign at the Marketing PR Awards 2017.
Prior to SGInnovate, SzeKi's long career in marketing included leading teams with global technology brands such as Hewlett Packard, Motorola and Nokia regionally and globally. Her 15 years at Motorola saw her in various leadership positions including Head of Marketing - Asia Pacific for Motorola Networks, and Head of Marketing - Asia and Middle East for Motorola Solutions. At Nokia Siemens Networks (now Nokia), SzeKi was the Global Head of Customer Marketing for their Global Services organisation.
Topics: Data Science / Data Analytics