Deep Tech for a Post-COVID World: Making Travel Safe Again
Presented by SGInnovate, IBM, Accredify Partnered With SMU Blockchain Club In Support Of Deep Tech For Good
Following an estimated $1.3 trillion loss in export revenue in 2020 by the World Tourism Organisation (UNWTO), there has been little sense of optimism in the travel industry in 2021 and beyond. Furthermore, travel restrictions have been reintroduced at the start of the new year, as governments try to curb the spread of new, potentially more dangerous variants of the novel coronavirus, making this the worst years in tourism history.
 
"While much has been made in making safe international travel a possibility, we are aware that the crisis is far from over," UNWTO Secretary-General Zurab Pololikashvili said. "The harmonisation, coordination and digitalisation of COVID-19 travel-related risk reduction measures, including testing, tracing and vaccination certificates, are essential foundations to promote safe travel and prepare for the recovery of tourism once conditions allow."
 
Join our panel of experts and thought leaders as they share the various Deep Tech solutions to help lay the groundwork for making travel safe again. They will also discuss the importance of collaboration between the government, industry, corporates, and startups to support the travel industry's recovery.

Date: 16 March 2021, Tuesday
Time: 4:00pm - 5:00pm (Singapore Time / UTC +8)

Programme:
4:00pm - 4:05pm: Opening Remarks from SGInnovate 
4:05pm - 5:00pm: Panel Discussion and Q&A on Deep Tech for a Post-COVID World: Making Travel Safe Again with
​Vijay Anand, Global Industry Leader - Travel and Transportation (Asia Pacific, Greater China, Japan, Middle East & Africa), IBM

Rizwan Hazarika, Chief of Digital and Technology Office, SingEx-Sphere Holdings

Zheng Wei Quah, CEO & Co-founder, Accredify

Christine Wang, Managing Director, Lufthansa Innovation Hub

Moderator: Simon Gordon, Deputy Director - Venture Building, SGInnovate
Speakers' Profiles: 
Vijay Anand, Global Industry Leader - Travel and Transportation (Asia Pacific, Greater China, Japan, Middle East & Africa), IBM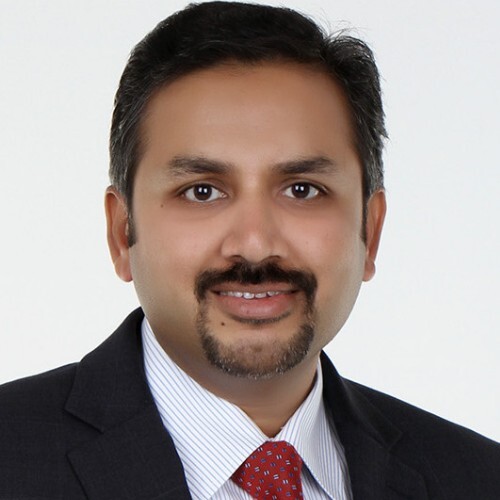 Vijay manages Travel and Transportation Industries across the Asia Pacific, Greater China, Japan, Middle East & Africa for all lines of business at IBM. He is a prestigious IBM Industry Academy member and leads IBM's Industry Solutions & Business Development focused on Cloud, Blockchain, AI / Cognitive solutions.

Vijay brings over 29 years of experience in managing the global Partner ecosystem, Technology & Applications Solutions Sales across Airlines, Airports, Travel related services, Ports, Freight & Logistics, Rail and Hospitality industries. Vijay contributes actively to IATA StB & ThinkTank and sits on the Executive Committee and Board of Advisors at Supply Chain Asia.

Rizwan Hazarika, Chief of Digital and Technology Office, SingEx-Sphere Holdings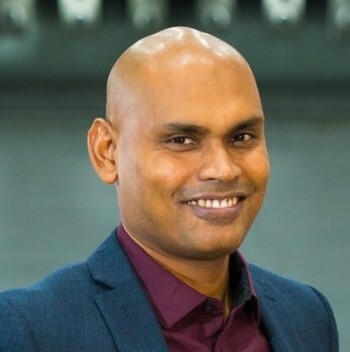 Rizwan is the Chief of the Digital and Technology Office (Chief Digital Officer for short) at SingEx-Sphere Holdings, a leading MICE company owned by Singapore investment firm, Temasek Holdings, and Singapore Press Holdings. Rizwan leads the Digital and Technology Office (DTO) with a mission to champion organisation-wide digital change initiatives and transform current business practices and operational processes in preparation for the next trajectory of growth. He also manages all business-as-usual IT operations for Singapore and regional offices. Prior to joining SingEx, Rizwan's most notable appointments were with Deloitte, GE, and IBM. At IBM, he honed his digital strategy development expertise, large scale business and technology transformation, and customer and user experience design.

Zheng Wei Quah, CEO & Co-founder, Accredify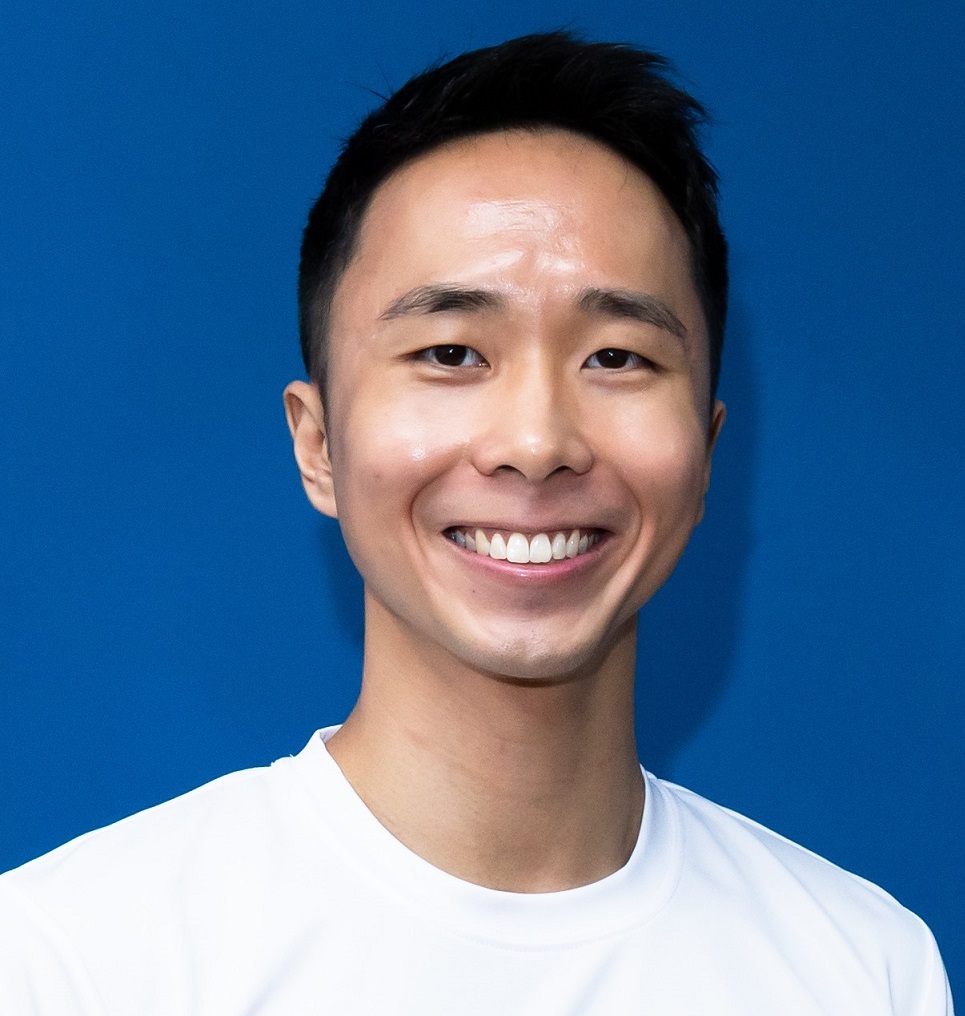 Quah Zheng Wei is the CEO and Co-founder of Accredify. Zheng Wei leads the team in establishing the company's strategic vision and direction, focusing on business development, partnerships, and sales.
 
Zheng Wei started his career in BNP Paribas Investment Banking, where he worked on corporate finance deals in the Energy and Natural Resources team. He later joined FOMO Pay, a payments fintech startup, as the Chief Partnership Officer and helped them grow from 120 to 2000 clients within 12 months. Zheng Wei's interest in blockchain brought him to join Lykke AG; a Switzerland based Cryptocurrency exchange with a dual role as the Global Head of Field and the Managing Director of Asia. He managed field leaders in different regions, including South Africa, Mexico, Cyprus, Netherlands, New York and Dubai. Since its inception, Lykke has attracted more than 100,000 users and an average monthly trading volume of USD 50 million.
 
Zheng Wei graduated with a Bachelor of Accountancy (Honours) from Nanyang Technological University and is a member of the Institute of Singapore Chartered Accountants (ISCA). He was recognised on the Dean's List for all three years of studies and was awarded the ISCA Gold Medal award for the most outstanding Accountancy student.

Christine Wang, Managing Director, Lufthansa Innovation Hub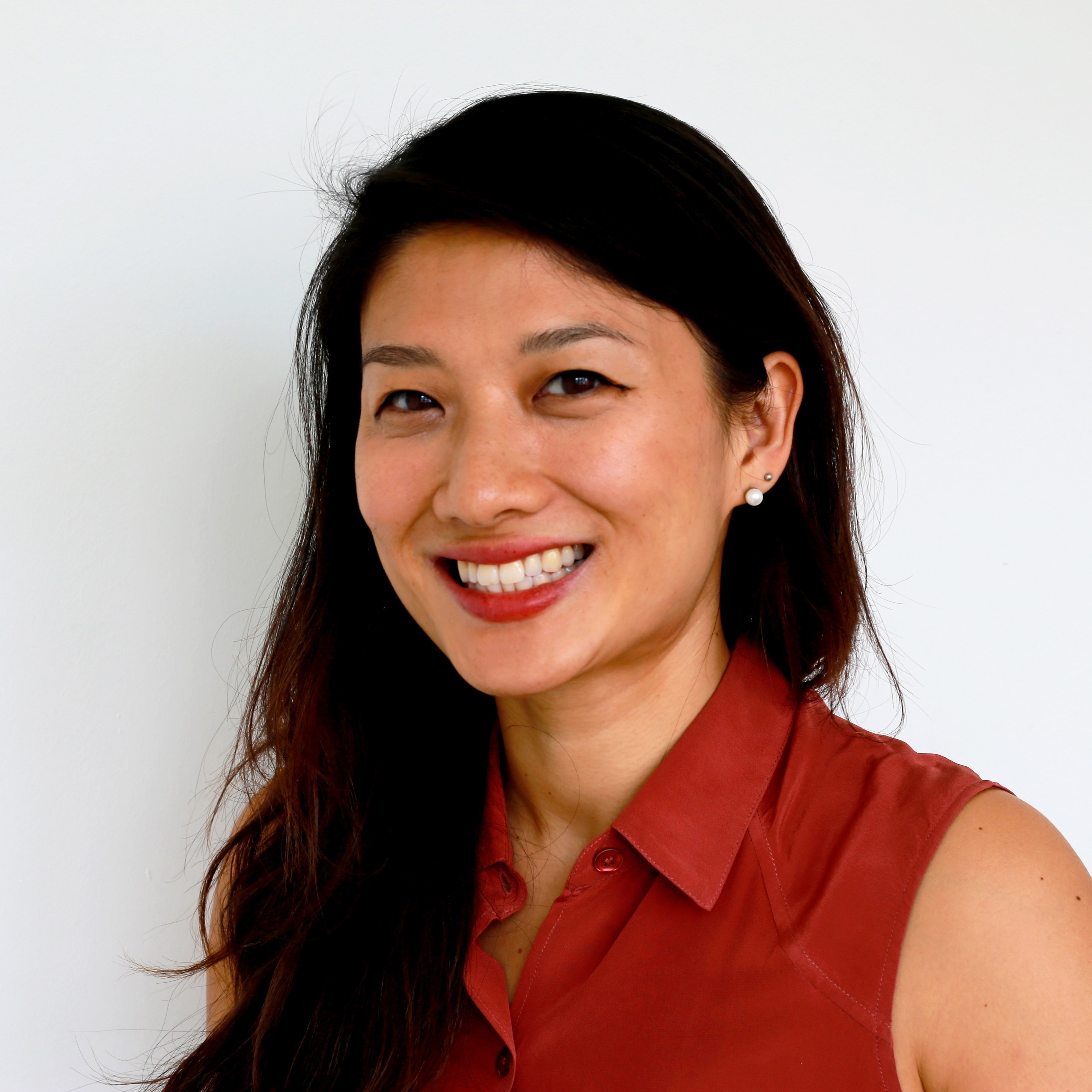 Christine Wang is Managing Director at Lufthansa Innovation Hub (LIH) - the innovation and corporate venture arm of Lufthansa Group, focusing on Travel & Mobility Tech. LIH's aim is to build new businesses and value propositions beyond flying by expanding across the Travel Chain through partnerships, investments and venture building. Christine has extensive experience and knowledge of innovation and entrepreneurship. Prior to Lufthansa Innovation Hub, Christine was the China CEO of an AI startup in Shanghai and did Global Strategy at Alibaba in Hangzhou. She also built mobility and consumer startups for corporates worldwide as a project leader at BCG Digital Ventures and The Boston Consulting Group. 

Christine holds an MBA from INSEAD and a Master's Degree in Business and Computer Science from the Technical University of Munich.

Moderator's Profile:
Simon Gordon, Deputy Director - Venture Building, SGInnovate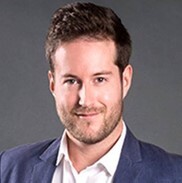 Simon Gordon is a Deputy Director of SGInnovate's Venture Building team. In this role, Simon invests in and actively builds very early-stage medical and healthcare-related tech startups. Currently, Simon is leading the development and commercialisation of two Venture Building projects, one a hardware medical device with AI-enabled software to treat chronic respiratory diseases and the other a blockchain-powered digital health product.

Prior to SGInnovate, Simon was a Management Consultant focused on the commercialisation of early-stage MedTech in digital healthcare, robotic rehabilitation and devices. Simon also has experience advising multinational corporations in licensing or acquiring startups and their technology.

Simon graduated with a Masters of Bioscience Enterprise and a Bachelor of Science in Neuroscience. His research focused on the monetisation of early-stage technology as well as the underlying neuroendocrinology of postpartum depression.
Topics: Blockchain, Others
Industry: Others
You may also like the following: