Location
SGInnovate
32 Carpenter Street
Singapore 059911
Deep Tech Investments: Realising the Potential
Presented by SGInnovate
Deep technology, or Deep Tech, offers the chance to solve big societal problems in healthcare, urban mobility and other issues. But alongside the opportunities are the challenges. Commercialisation of scientific discoveries are high-risk ventures which require large investments. They also need "patient" capital, that is, investors must patiently wait for financial returns. But because it has challenges, it does not mean that Deep Tech is not a good investment territory.
SGInnovate Insights Paper, "Deep Tech Investments: Realising the Potential" seeks to create greater awareness of the Deep Tech sector and its potential as an investment asset. Our event on the same topic will introduce the concept of deep tech, discuss the differences in investing in Deep Tech and general tech, as well as highlight various risks and rewards.
Date: 4 September 2019, Wednesday
Time: 6:00pm – 8:00pm
Venue: 32 Carpenter Street, Singapore 059911
Speakers:
Dr Sinuhe Arroyo, CEO & Founder, TAIGER
Dr Tan Geok Leng, CEO & Founder, AIDA Technologies Pte Ltd
David Toh, Deputy Director of Venture Building, SGInnovate
Moderator: Kenneth Lim, Deputy News Editor, The Business Times
Programme Details:
6:00pm – 6:30pm: Registration
6:30pm – 7:30pm: Panel Discussion and Q&A
7:30pm – 8:00pm: Networking
Speakers' Profiles:
Dr Sinuhe Arroyo, CEO & Founder, TAIGER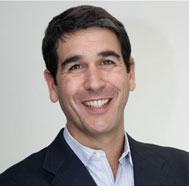 Sinuhé Arroyo is the Chief Executive Officer and Founder of TAIGER, a global Artificial Intelligence company headquartered in Singapore with offices in six other countries across Europe, America, Latin America, Middle East and Asia-Pacific.
He is a Committee Member of the Infocomm Media Development Authority (IMDA) that defines and drives the Technology Roadmap in Singapore, and in the AI Chapter of the Information Technology Standards Committee. He is also an Executive Member of both the AI
Chapter launched by the Technology Trade Association SGTech and the Personal Data Protection Commission (PDPC) in Singapore.
Sinuhé Arroyo is a mush sought-after speaker and has extensive research experience in the field of Artificial Intelligence, with numerous international publications in research journals and books. He is also a TEDx speaker on AI.
Prior to launching Taiger, Sinuhé worked as a corporate development manager at Phion AG, where he carried out the acquisition of Visonys AG and successfully established new international business partnerships. Before that, he was a researcher at DERI, taking part in several world-class research projects that laid the foundations for computational semantic technology. Prior to DERI, he worked at iSOCO S.A., contributing to one of the first commercial semantic technology projects worldwide back in 2000.
He holds a Ph.D. in Artificial Intelligence from the University of Innsbruck (Austria) and an MBA from the University of Chicago Booth School of Business, in which he still participates as an active member of some entrepreneurial initiatives, including being a judging member of the New
Venture Challenge. He self-taught programming at the age of 10 and has authored five patents.
Dr Tan Geok Leng, CEO & Founder, AIDA Technologies Pte Ltd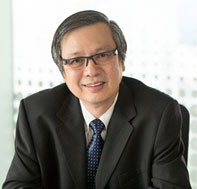 An industry veteran with over 30 years of experience, he held a wide variety of roles in industry and government, including product development, techno-business consulting, running a Research Institute and now a start-up.
Dr Tan obtained his PhD from Cambridge University in 1990. He attended the Advanced Management Programme at Wharton in 2007 and the Executive Programme at the Singularity University in 2011.
David Toh, Deputy Director of Venture Building, SGInnovate
David is part of the Venture Building Team at SGInnovate, a Singapore Government owned organization that invests in and helps build deep tech startups. His primary area of focus is in venture building, where he works alongside entrepreneurs to identify business opportunities, build teams, source capital, manage the development of such ventures. In addition, David oversees the investments in AI, Blockchain and Cybersecurity startups across industries such as Financial Services, Supply Chain and Logistics.
Moderator' Profiles:
Kenneth Lim, Deputy News Editor, The Business Times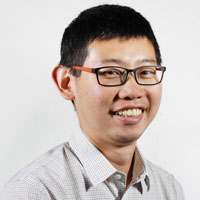 Kenneth Lim oversees startups and data as Deputy News Editor at The Business Times, Singapore. He began his career covering listed corporates in Singapore, before moving to the United States for six years where he wrote about debt markets for The Prospect News. He returned to Singapore and The Business Times in 2011, where he covered listed companies, regulations, infographics and data at various times. He shifted to a supervisory role in 2017 to lead the newspaper's morning breaking news team, and since 2018 has been heading The Business Times' startups product, Garage.
Topics: Investments
You may also like the following: