Deep Tech for Good: Partnership for the Future [Online Event]
Presented by SGInnovate
Deep Tech – artificial intelligence, data science, medical technologies, quantum technologies, etc. holds the promise to improve the human condition and help address many grand challenges – in Health, Food, Climate Change and Sustainable Development, that humanity is facing.
Join us at this signature session as SGInnovate and our global partners announce our Deep Tech for Good initiative, as we believe that the bold application of Deep Tech can help ensure a sustainable, liveable future for our planet.
The Deep Tech for Good initiative will convene experts in science and technology, entrepreneurship, academia, government and international development, to reimagine the boundaries of Deep Tech innovation, catalyse collaborations among corporates, startups and governments, and advance Deep Tech for social and economic good for all.
Date: 30 June 2020 (Tuesday)
Time: 10:00am – 11:30am (UTC+8)
Programme:
10:00am – 10:15am: Deep Tech for Good announcement
10:15am – 11:30am: Panel Discussion and Q&A on Deep Tech for Good
Amir Banefatemi, General Manager – Innovation & Growth, XPRIZE
Bradley Busetto, Director, UNDP Global Centre for Technology, Innovation and Sustainable Development
Cecily Ng, General Manager – Singapore, Salesforce
Jonathan Wong, Chief of Technology and Innovation, United Nations Economic and Social Commission for Asia and the Pacific
Prof. Vanessa Evers, Director, NTU Institute for Science and Technology for Humanity
Moderator: SzeKi Sim, Head – Community and Brand, SGInnovate
Speakers' Profiles:
Amir Banefatemi, General Manager – Innovation & Growth, XPRIZE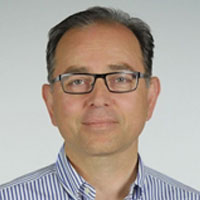 Amir Banifatemi joins XPRIZE with more than 25 years of experience in development and growth of emerging and transformative technologies. At XPRIZE, he is the General Manager for Innovation and Growth and leads the AI initiatives, and is Executive Director for the IBM Watson AI XPRIZE and the ANA Avatar XPRIZE.
Prior to joining XPRIZE, Mr. Banifatemi began his career at the European Space Agency and then held executive positions at Airbus, AP-HP and the European Commission division for information society and media. He managed two venture capital funds and contributed to the formation of more than 10 startups with emphasis on Information Technologies, Telecommunications, IoT, and Healthcare. Mr. Banifatemi is a guest lecturer and an adjunct MBA professor at UC Berkeley, Chapman University, Claremont McKenna College, UC Irvine, and HEC Paris.
He holds a Master's degree in Electrical Engineering from the University of Technology of Compiègne, a Doctorate in System Design and Cognitive Sciences from the University Paris Descartes, as well as an MBA from HEC Paris.
Bradley J Busetto, Director, UNDP Global Centre for Technology, Innovation and Sustainable Development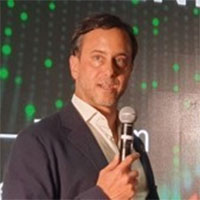 Bradley leads the newly established UNDP Global Centre for Technology, Innovation and Sustainable Development in Singapore.
Bradley is regarded as a pioneer in creating and scaling innovative financing and business models for sustainable development. Bradley set up the UN's first social venture incubator and impact investment fund, as well the world's first national SDG Innovation Lab, during his tenure as UN RC/UNDP RR in Armenia (2013 - 2018). This work was recognised by the Future of Innovation Summit (co-hosted by Stanford University/Rockefeller Foundation). On behalf of the international community in Armenia, Bradley also led a sensitive electoral assistance programme that helped pave the way for the first free, and fair elections in the country's history. He was awarded the Medal of Honour from the Minister of Foreign Affairs of Armenia.
Directly before his appointment in Singapore, he helped lead the design of UNDP's pioneering flagship innovation lab network and helped craft the SDG Fund for the United Nations. Previously with the UN, Bradley served in humanitarian missions in Indonesia, Iraq, Bosnia-Herzegovina and Kosovo.
In addition to his United Nations service, Bradley led the expansion of international operations for the Wellcome Trust, the leading global health foundation. He also worked in leadership roles in banking and management consulting and co-founded a start-up. The California native holds a BA and a master's degree in philosophy from Stanford University, where he graduated with honours.
Cecily Ng, General Manager – Singapore and Area Vice President, Salesforce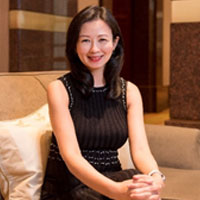 Cecily leads the Singapore business at Salesforce as Area Vice President and General Manager of Singapore and is focused on enabling Singapore businesses in Asia to innovate, be more agile and connect with their customers in a whole new way. In this capacity, Cecily serves as a trusted advisor to the C-Suites of Asia's large enterprises while leading a robust team that drives growth of Salesforce in this region. Cecily amassed 15 years of progressive experience and is a seasoned tech professional. Prior to Salesforce, Cecily worked with IBM, Microsoft and Sun Microsystems.
An equality champion, Cecily is the Executive Sponsor for Salesforce Women's Network in Singapore and is especially passionate about helping young women develop their careers. Dedicated to gender parity at Salesforce and in the technology industry, Cecily also keenly serves as a mentor for young women as part of the Salesforce-Halogen Foundation partnership programme BizAcademy.
Cecily was born in Hong Kong and is a recipient of the Singapore Ministry of Education Pre-University and Secondary School scholarships. She holds a bachelor degree in Electrical and Electronic Engineering from the National University of Singapore. In her free time, Cecily enjoys cooking up a storm in the kitchen and go on adventures with her husband.
Jonathan Wong, Chief of Technology and Innovation, United Nations Economic and Social Commission for Asia and the Pacific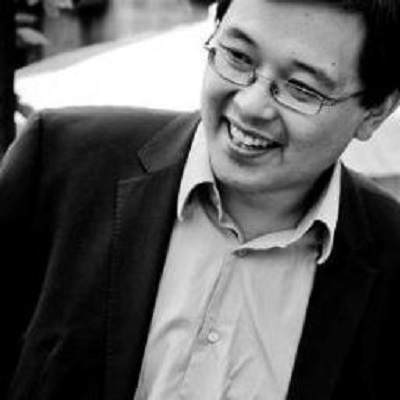 Jonathan Wong is the Chief of Technology and Innovation at the United Nations Economic and Social Commission for Asia and the Pacific (ESCAP). He joined ESCAP from the UK Department for International Development (DFID), where he was the inaugural Head of Innovation. He has led the establishment of several high-profile innovation initiatives including the Global Innovation Fund, a partnership between the Omidyar Network and the governments of the US, UK, Sweden, Australia and South Africa.
He has extensive experience in social innovation and entrepreneurship, impact investing and tech for good. He also has substantial technology and innovation policy expertise, having advised governments across Europe, Africa, Asia and the Pacific.
Before joining DFID, he was a founding partner of a technology and innovation venture-capital fund and supported the establishment of the UK NHS Institute for Innovation and Improvement.
Mr. Wong has also served on APEC's E-commerce Business Council, is a Rockefeller Foundation Policy Fellow, and a World Economic Forum Schwab Fellow.
Prof. Vanessa Evers, Director, NTU Institute for Science and Technology for Humanity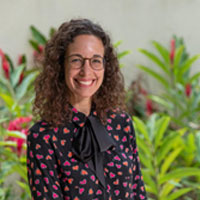 Vanessa Evers is a full Professor of Social Artificial Intelligence at the school of Computer Science and Engineering at the Nanyang Technological University in Singapore. She is also a full professor of Human Media Interaction at the Faculty of Electrical Engineering, Mathematics and Computer Science at the University of Twente in the Netherlands.
Vanessa Evers currently is Director of NTU's Institute of Science and Technology for Humanity with the goal to lead multiple research centres and programmes in the responsible and cohesive development of innovative technologies and cross-disciplinary research for the benefit of people.
Her research focuses on how people interact with autonomous systems such as robots or agents and cultural aspects of Human Computer Interaction. She is best known for her work in social robotics developing robots that can interpret human social behaviours and engage with people in an ongoing interaction in a way that fits the social context in which they are used, be that at a hospital, school, museum, public spaces, factories or office buildings.
She received a M.SC. in Information Systems from the University of Amsterdam, and a Ph.D. from the Open University, UK. During her Master studies she spent two years at the Institute of Management Information Studies of the University of New South Wales, Sydney. After her Ph.D. she has worked for the Boston Consulting Group, London and later became an assistant professor at the University of Amsterdam's Institute of Informatics. She was a visiting researcher at Stanford University and has published over 150 peer reviewed publications, many of which in high quality journals and conferences in human computer interaction and human robot interaction. She serves on Programme Committees of HRI, CHI, CSCW and ACM Multimedia. She has acquired approximately 10 larger EU research grants and has been among the 50 most inspiring women in tech from 2016 onwards.
Moderator's Profile:
SzeKi Sim, Head – Community and Brand, SGInnovate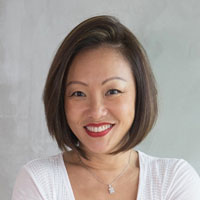 A seasoned and passionate marketer, SzeKi joined SGInnovate as part of its pioneer team in Sep 2016. She was entrusted with building the brand and communications team from scratch, to achieve SGInnovate's mission of enabling ambitious and talented men and women to build, commercialise and scale globally relevant Deep Tech innovations from Singapore. SzeKi also supports these entrepreneurial scientists in crafting, shaping and telling their stories – an important part of their go-to-market journey.
To promote Singapore as a place of thriving innovation in Deep Tech entrepreneurship, SzeKi leads the SGInnovate team in spearheading activities to create a holistic ecosystem, providing a platform where founders, researchers, academics, venture capitalists, corporations come together to share experiences in areas such as Artificial Intelligence, Autonomous Tech, Robotics, MedTech and Quantum Tech.
In less than three years, she has led the establishment of SGInnovate as a leading force in driving Deep Tech innovation and entrepreneurship in Singapore and internationally. SGInnovate has built a thriving community of over 34,000 people from across the ecosystem and clinched multiple awards including the Best B2B PR Campaign (Silver) at the Marketing PR Awards 2017, Outstanding B2B Campaign – Singapore (Merit) and Outstanding Overall Corporate Reputation Programme (Merit) at the PRISM Awards 2019, as well as the Best PR Campaign – B2B (Silver) at the Marketing PR Awards 2019.
Before SGInnovate, SzeKi's long career in marketing included leading teams with global technology brands such as Hewlett Packard, Motorola and Nokia regionally and globally. Her 15 years at Motorola saw her in various leadership positions including Head of Marketing – Asia Pacific for Motorola Networks, and Head of Marketing – Asia and Middle East for Motorola Solutions. At Nokia Siemens Networks (now Nokia), SzeKi was the Global Head of Customer Marketing for their Global Services organisation.
Topics: AI / Machine Learning / Deep Learning, MedTech / HealthTech / BioTech